In this post, we will learn the features of SCADA which are a must in an IoT system.
You are working on an industrial automation project and you will surely require a SCADA for that. Many times, we get confused as to what is the right SCADA that needs to be chosen for an application.
Because there are many factors involved and ignoring even any one of them will surely cause a hurdle in the performance. You have set your machine mechanically and electrically; but if you have chosen the wrong SCADA for the same, then the design is of no use.
So, it is important to select the right SCADA for the application, and for that, it is necessary to understand the various criteria involved in it.
Features of Scada in IoT System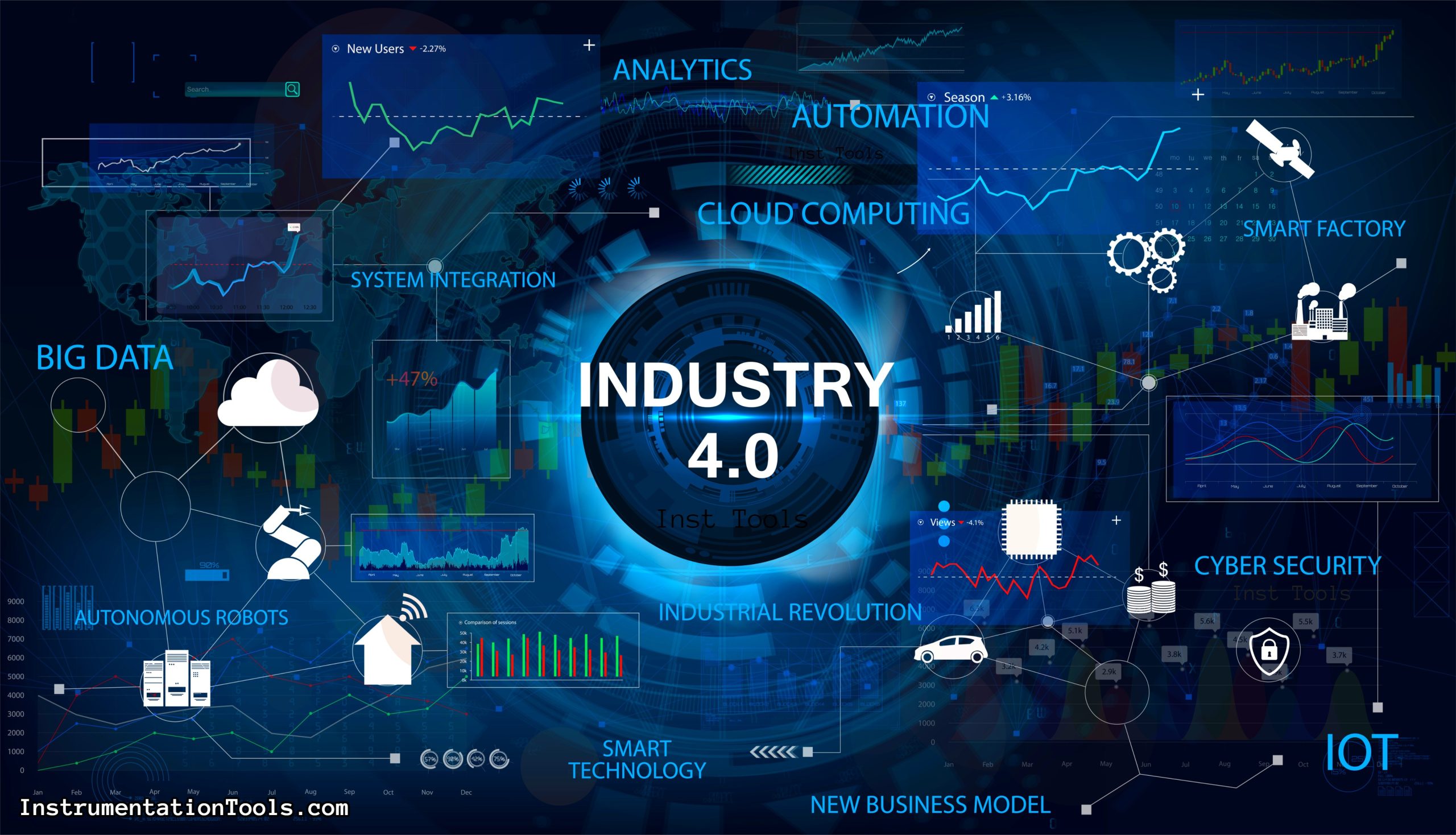 One thing to note is that in this time of the fourth industrial revolution, there are some general features of SCADA that must be considered when you are choosing the right system.
It is wrong that if you are provided with all the basic features, then you have selected the correct one. In this post, we will see the characteristics which stand out a SCADA system from the rest of all.
Large Data Support
If you are working in a SCADA system and you do not have enough data tags; then it is of no use. In a large plant, there are so many IOs and their set parameters, that a huge amount of tags are required to bring them into the system.
And once brought, it is important that the SCADA processes the data in a fast and efficient way; without any lag in the system.
So, it is important that the SCADA has provision for taking a large number of tags, as well as processing them quickly. It should not be such slow, that if a PLC tag changes its value, then it is reflected in SCADA after a few seconds. It should also have the facility to import or export tags from other databases.
IoT Connectivity
IoT has many connections and features like OPC, database, IoT, web services, SNMP, MQTT, and BACnet.
The future of automation lies in IoT, and the SCADA selected must be able to communicate with them. The connection must be firewall friendly and without any hindrance to access.
Also, the SCADA must be able to integrate with MES, ERP, quality management, asset management, and other business systems.
Live Dashboards
You must have seen dashboards in advanced SCADA systems, where the operators and engineers can get a great graphical feel of the system.
Just like a Windows PC, it must have configurable icons with drag and drop facility, widgets, split screens, preconfigured gauges, trends, alarms, process points, and movable grids. This makes the operation smoother and provides a great experience in visualization.
Powerful and Rich 2D, and 3D Visualization
If you are designing a large system on SCADA, then rich graphics with a vast variety of symbols, and templates are a must.
It gives the designer huge selection criteria and makes visualization in 2D and 3D smoother and more aesthetic. It should support rich WPF and scriptless, thin-client HTML5 technology which provides consistent visualization.
You must be able to access real-time data on any mobile device or web browser. If the 2D or 3D view is excellent, then the user feels easier to operate the system in an efficient way.
Redundancy Configuration
If you have the requirement of connecting multiple SCADA servers and clients of the same software and communicating with each other, then see whether the required redundancy configuration is possible in the software or not.
It should also be redundant on other modular levels like data connectivity, alarms, and historian.
SMS and Email Alerts
Nowadays, every customer has a requirement to get notifications by email or messages. These demands normally come from managers or higher-level posts employees; because they do not have time to visit the machine every time.
So, the SCADA should be able to distribute enterprise-wide alarm notifications via email, fax, message, phone, or other collaboration platforms like Microsoft Teams.
Advance Alarming
At the IoT level, normal alarms are not a great puller. Enterprise-wide alarms and advanced event management systems are a requirement.
Also, it should be able to filter alarms from any alarm system or link to multiple alarm servers (both real-time and historical) with live data.
Project Documentation
In this way, we understand the features of SCADA in an IoT system.