Yes, it's right, now you can download free HMI software on your PC. Just follow these below steps and Valla! You are on the go.
This software is the best choice for everyone that wants to learn PLC programming. It's possible to choose all the standard languages. It has a nice visual editor in which you can use items like buttons, lamps and a lot of stuff like that to test programs.
Download Free HMI software
The CODESYS Development System is the IEC 61131-3 programming tool for industrial control and automation technology, available in a 32-bit and a 64-bit version.
The CODESYS Development System engineering tool integrates various support functions in every phase of development:
Project tree for structuring project configuration, for example to divide the entire application into objects and tasks
Configurator for integrating and describing various devices and fieldbus systems
Editors for typical application development in all graphical and text-based implementation languages defined by IEC 61131-3
Compilers for building applications in lean and powerful machine code
Debugger, simulator, and SoftPLC (as trial target system) for direct user testing of the created applications
Software Requirements:
High Speed Internet connectivity
8GB RAM, 250GB ROM
Intel I3 and above Processor
Nvidia Graphic Card
CODESYS
Follow this step to download the CODESYS software free.
Step 1:
Click on the link below or visit the site for Downloading the HMI Software.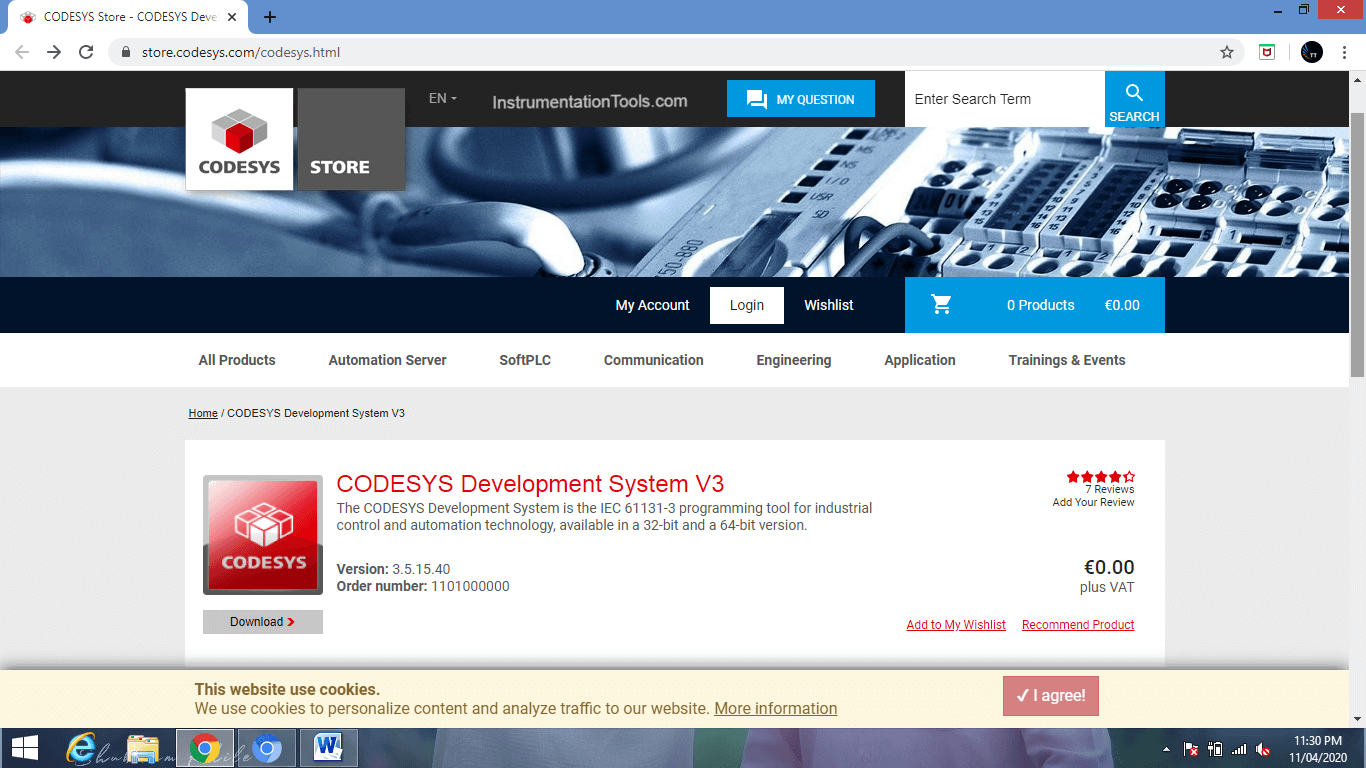 Step 2:
After website opening, click on the login page to create the new account.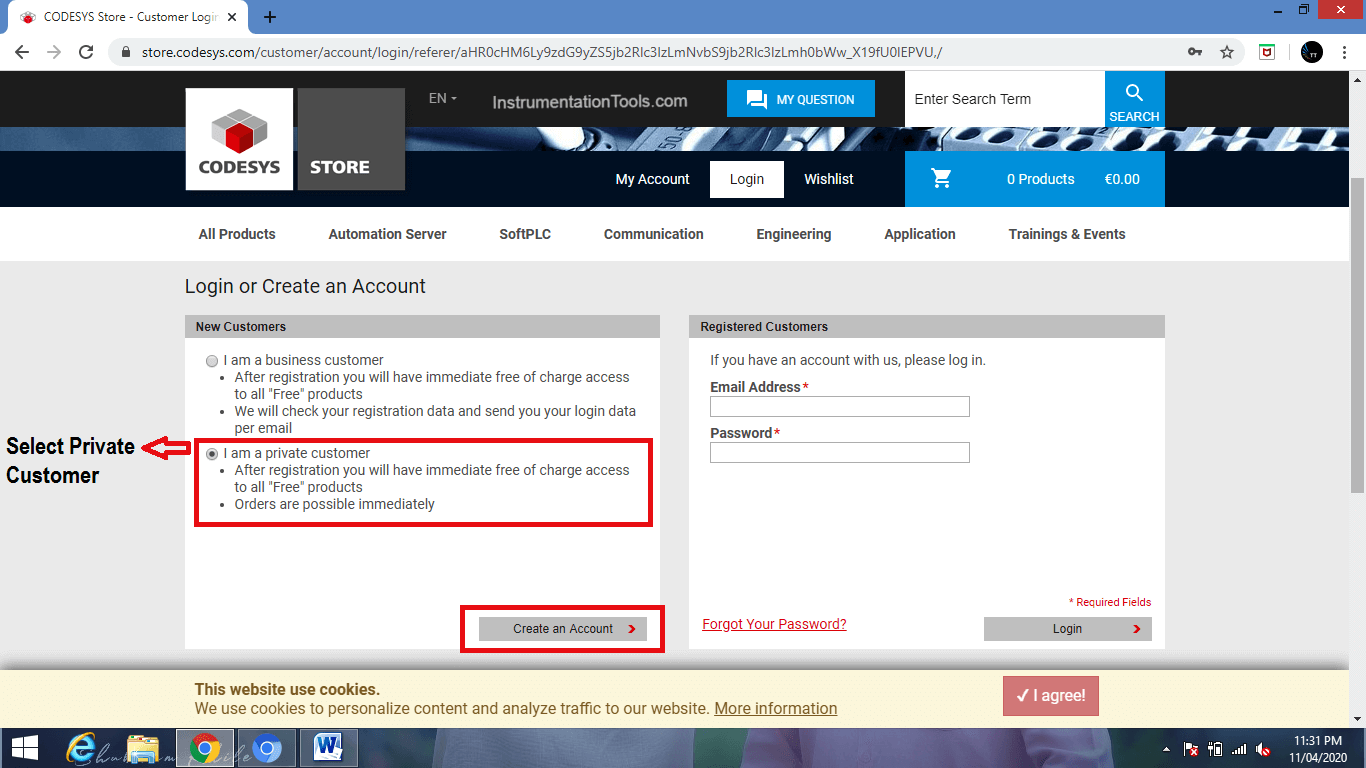 Step 3:
Create a personal account, it's free and fill all the details, don't use fake details because the confirmation mail will be delivered to you by the account update server.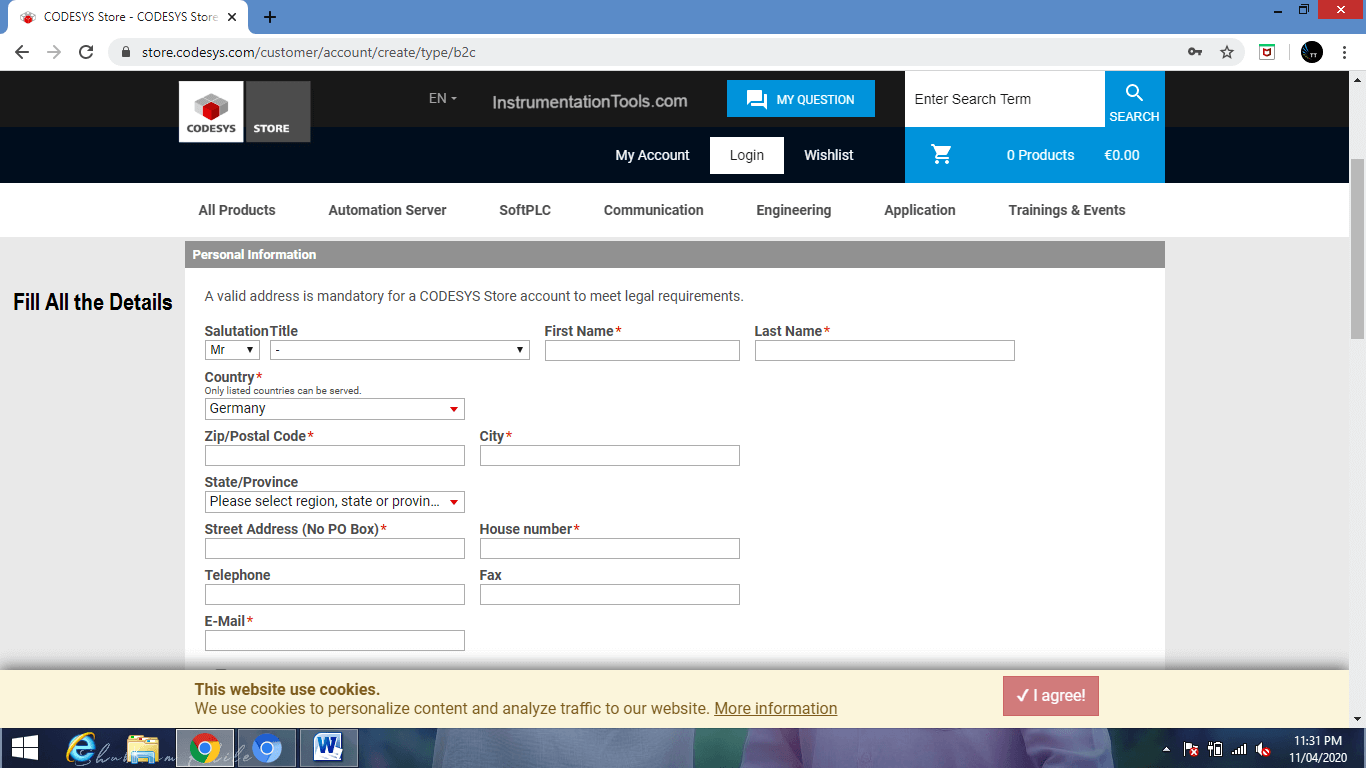 Step 4:
Please accept all the declaration highlighted in red color as shown in the below figure.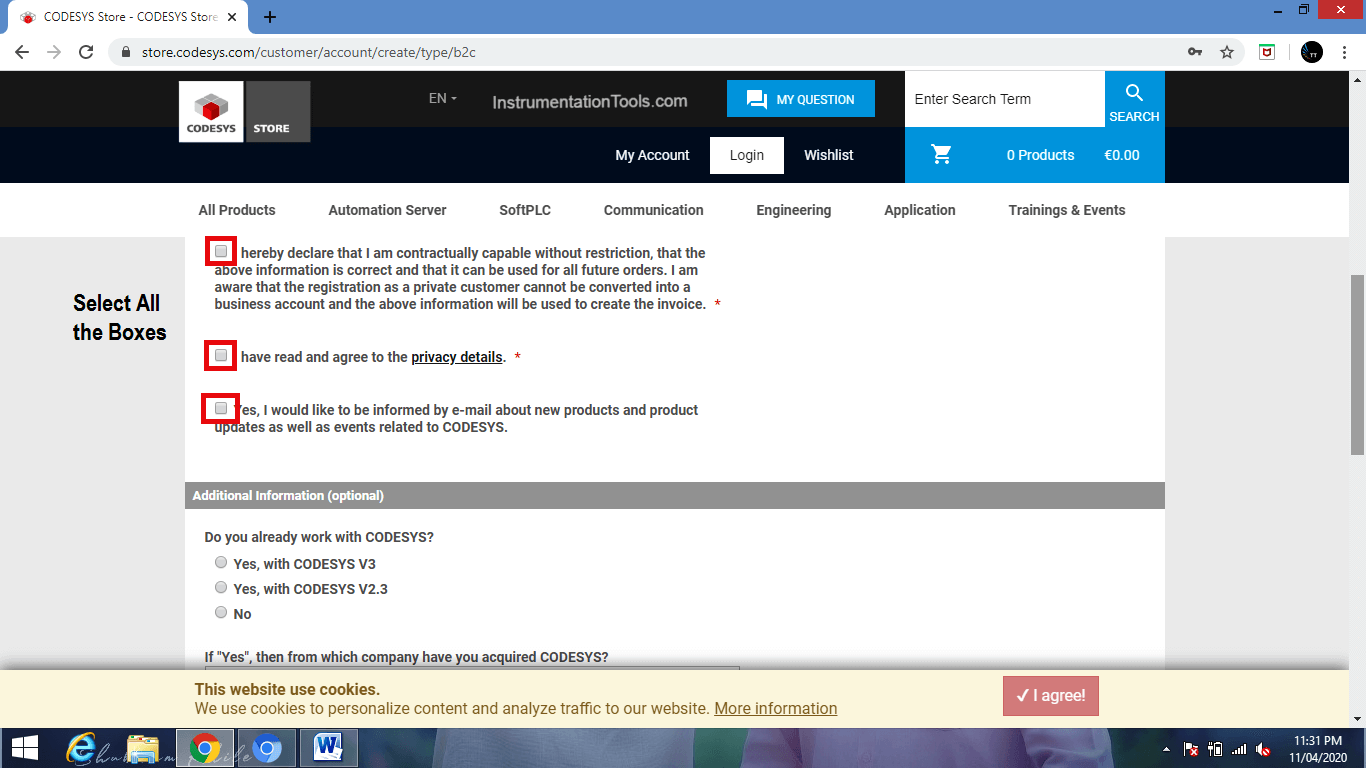 Step 5:
You will get a verification mail, open the link in the mail to successfully create the account.
Search for the order number in the upper right-hand search box. Refer below diagram.
or go to the home page again then order the software (free of charge).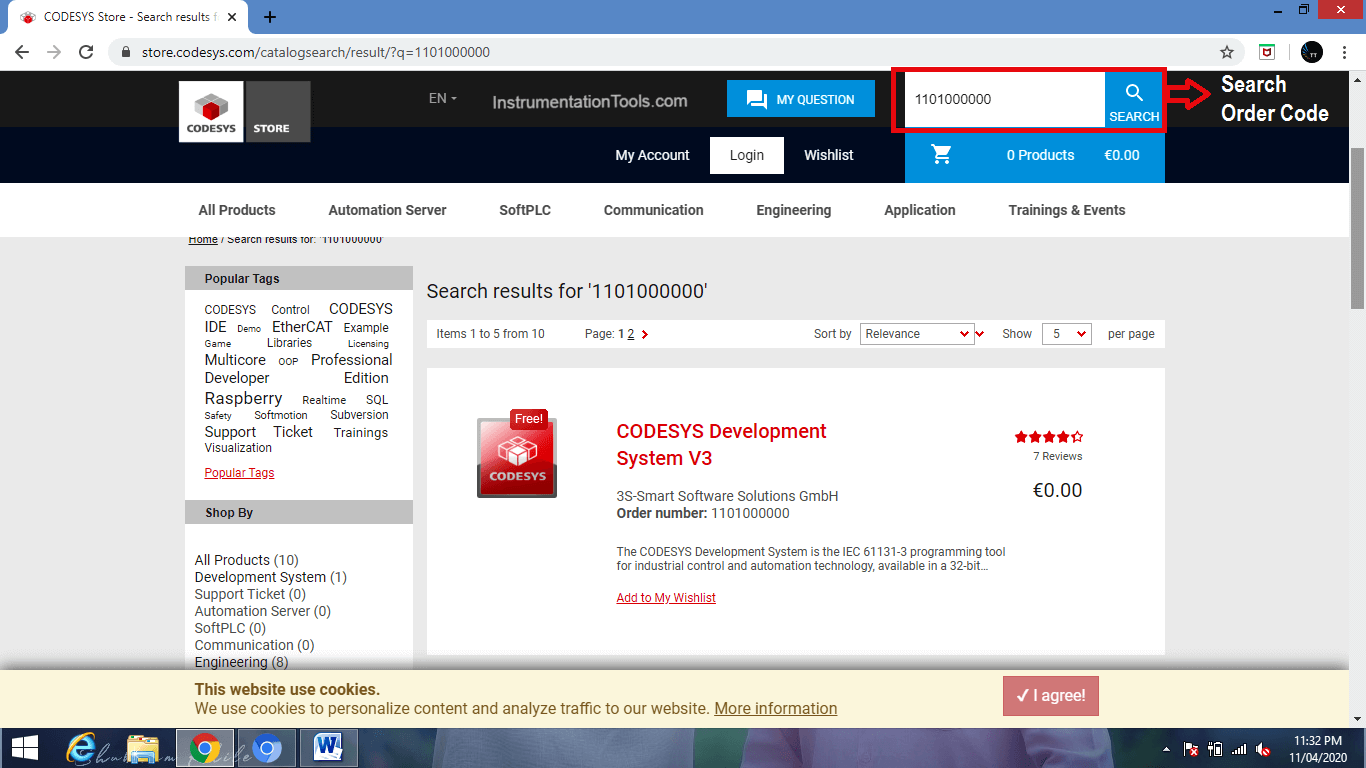 Step 6:
After the search result, click on the download button and select the Windows 32bit/64bit installation package as per your laptop or computer OS requirements.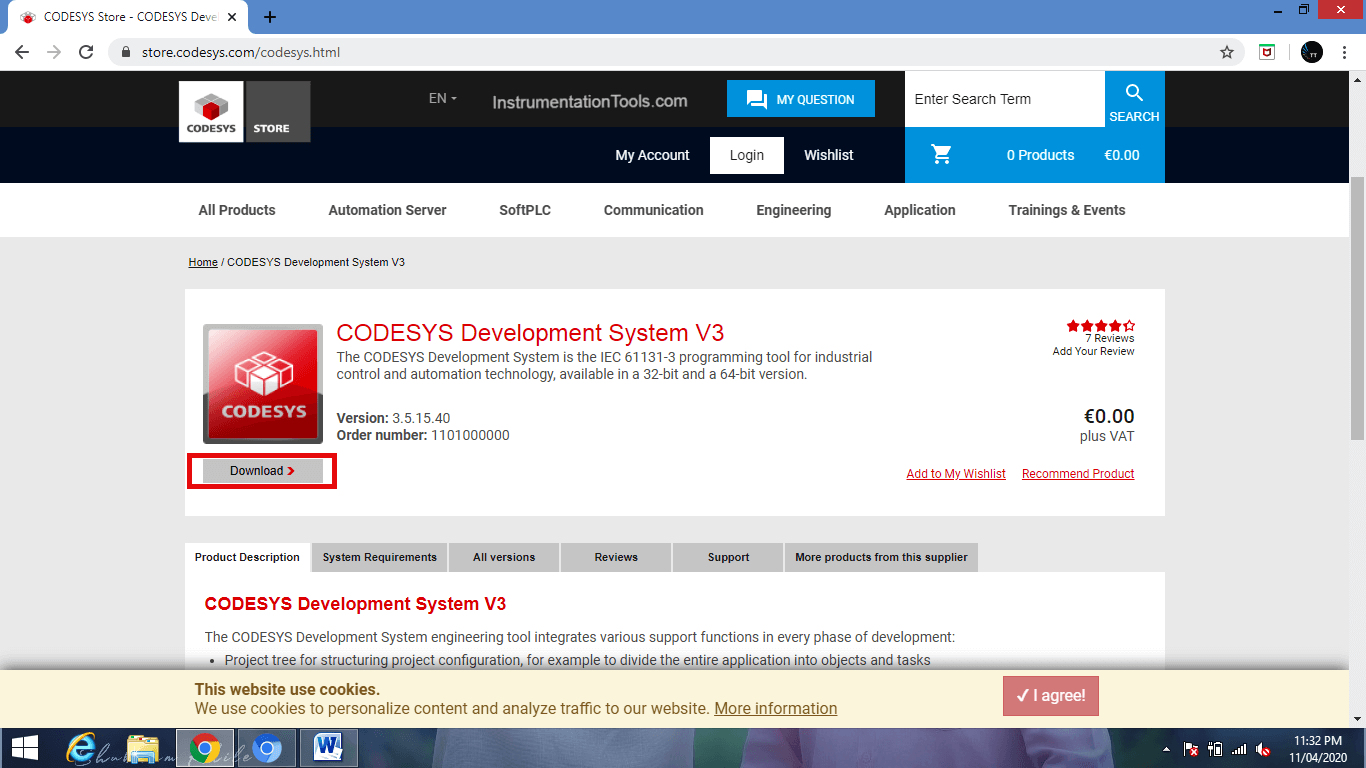 Step 7:
Valla! The download will start automatically; it will take more than 45min depends on your internet speed.
Author: Jadhav Amit R
If you liked this article, then please subscribe to our YouTube Channel for PLC and SCADA video tutorials.
You can also follow us on Facebook and Twitter to receive daily updates.
Read Next: