Another style of globe valve body is the three-way body, sometimes called a mixing or a diverting valve.
This valve design has three ports on it, with the plug (in this particular case, a cage-guided plug) controlling the degree to which two of the ports connect with the third port.
Mixing or Diverting Valve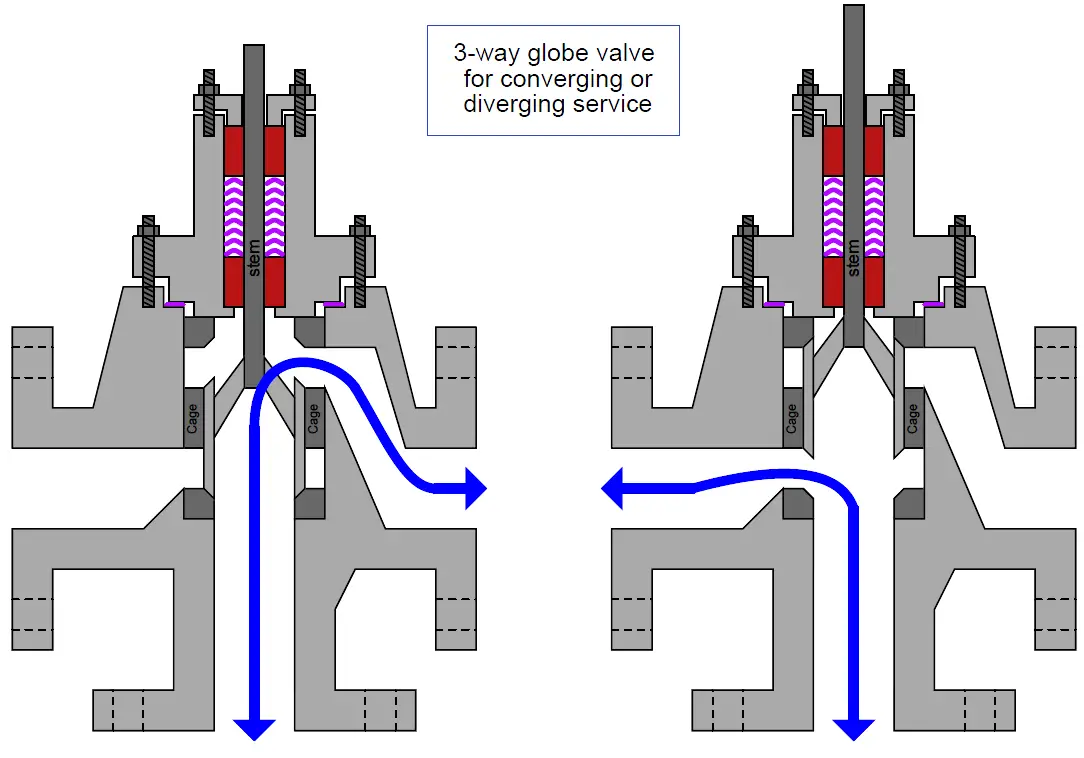 This dual illustration shows a three-way valve in its two extreme stem positions. If the stem is positioned between these two extremes, all three ports will be "connected" to varying degrees.
Three-way valves are useful in services where a flow stream must be diverted (split) between two different directions, or where two flow streams must converge (mix) within the valve to form a single flow stream.
A photograph of a three-way globe valve mixing hot and cold water to control temperature is shown here:
Three-way Globe Valve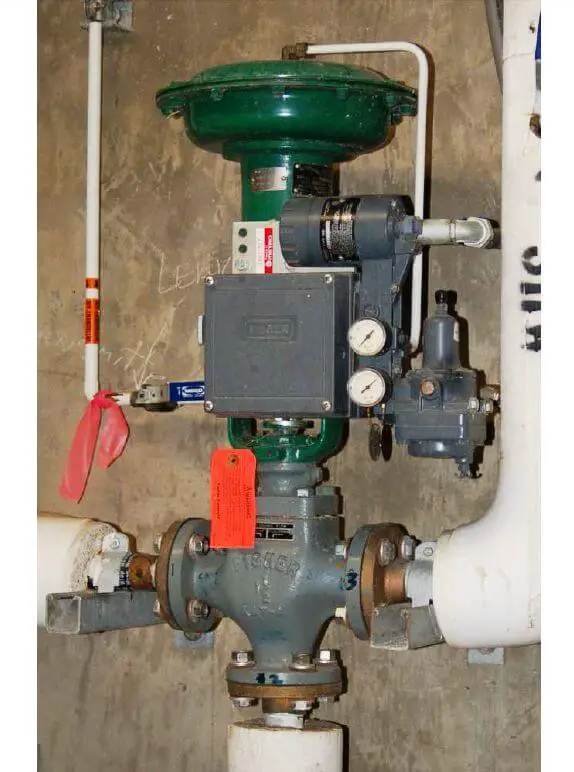 Articles You May Like :