A simple DC generator consists of an armature coil with a single turn of wire. The armature coil cuts across the magnetic field to produce a voltage output. As long as a complete path is present, current will flow through the circuit in the direction shown by the arrows in Figure 2. In this coil position, commutator segment 1 contacts with brush 1, while commutator segment 2 is in contact with brush 2.
Rotating the armature one-half turn in the clockwise direction causes the contacts between the commutator segments to be reversed. Now segment 1 is contacted by brush 2, and segment 2 is in contact with brush 1.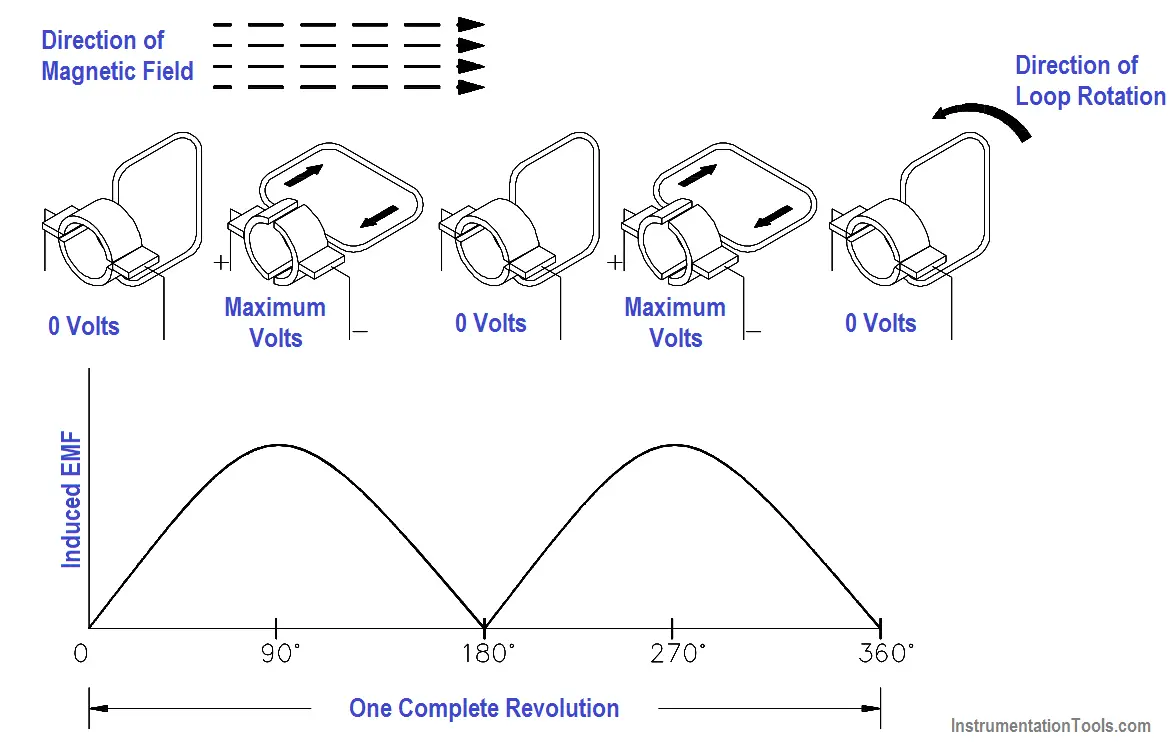 Figure 2 Basic DC Generator
Due to this commutator action, that side of the armature coil which is in contact with either of the brushes is always cutting the magnetic field in the same direction. Brushes 1 and 2 have a constant polarity, and pulsating DC is delivered to the load circuit.