In this article, we discussed the incorrect installation of Horn type RADAR level transmitters on slopping tank for oil and gas, refinery industries.
We measure the standout of the nozzle where Radar (Horn type) has to be installed.
Then we ensure that the Horn protrudes out of the nozzle and is not within the Nozzle
How do we measure standout?
From Center of Nozzle to face of flange we extract the distance.
And then add a safety margin of 1 or 2 mm and decide the length
Refer Below pics (simple nozzle)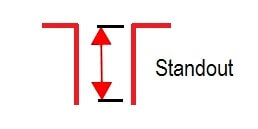 It looks so simple, what can possibly be tricky in this.
Now let's look at sloping tank and its corresponding nozzle.
This happens where the Slope is High.
If We measure from here then The Waves Emitted from Radar will clash with nozzle
Refer Pic Below
Horn Type Radar Level Transmitter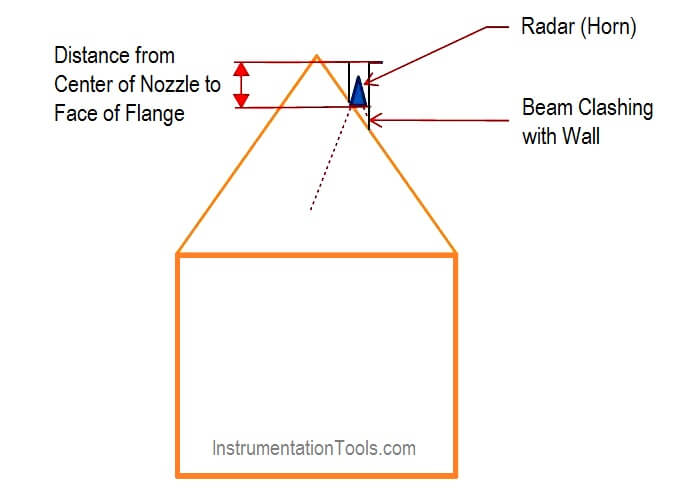 A close-up picture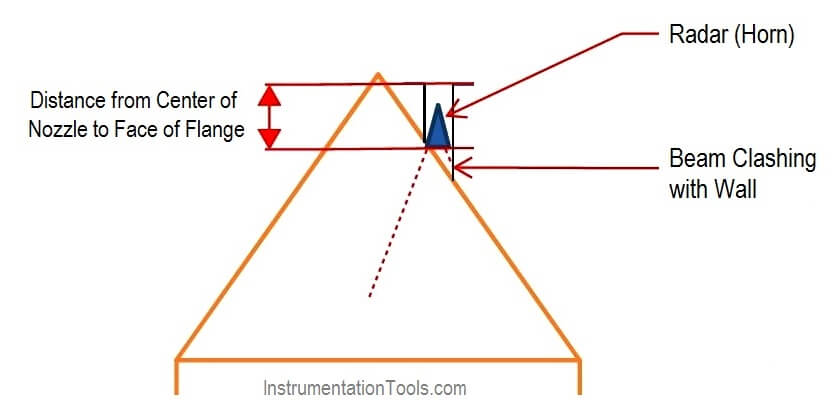 Hence for such cases, the length must be calculated from the longer side of nozzle to FOF (Face of Flange)
Refer Pic Below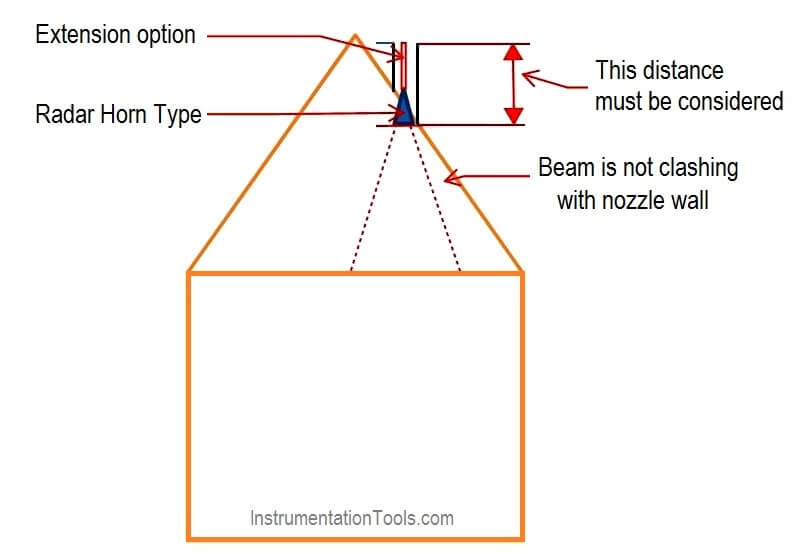 A close up Pic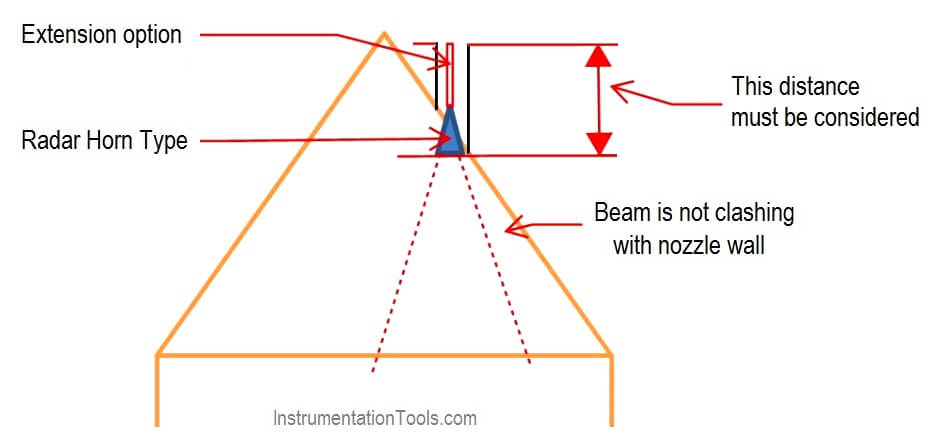 Also, Note for cases where the standout is more, Extensions can be used to increase the length of horn such that the waves from the horn do not clash with the Nozzle wall.
If the Slope is less, this can be neglected but where the slope is High it has a great significance!!
Thanks for Reading!
PS: This is as per the best of my current understanding.
Credits:- Thanks to Rupali Gawde & Satish Sohani
Join the Discussion
Share & leave us some comments on what you think about this topic or if you like to add something.
Author : Asad Shaikh
Profile : Linkedin
Articles You May Like
Radar Level Transmitter in Briddle
Non Contact RADAR Installation
Diagnostics of Level Transmitters