The lever transmitter (LT) in this level control system is hydrostatic; i.e. it senses liquid level in the vessel based on the hydrostatic pressure exerted by the liquid's height in the vessel:
Hydrostatic Level Transmitter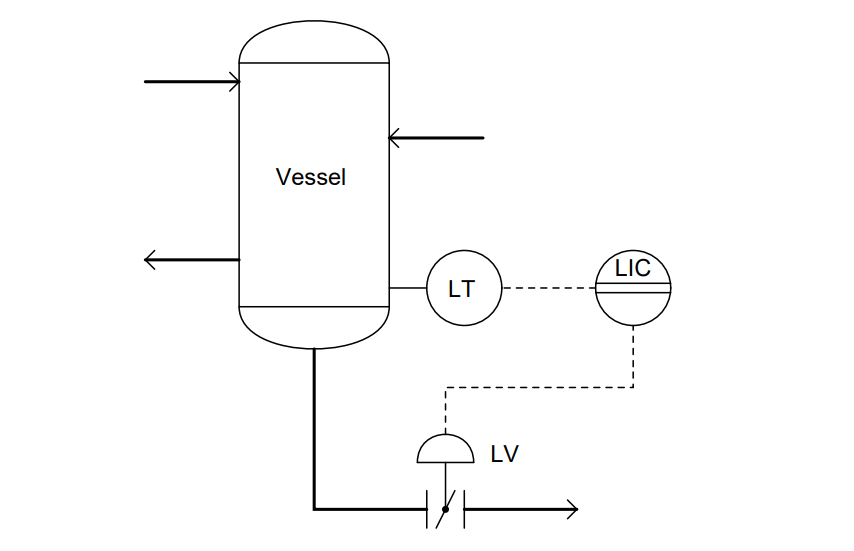 Suppose the density of the liquid within the vessel decreases. What effect will this have on the controlled liquid level?
In other words, what will the liquid level inside the vessel do over time in response to this change in density?
Be sure to explain why the level will be affected (or not affected), not just what will happen to the level.
Share your answers & explanation with us through the below comments section.
Read Next:
Credits: Tony R. Kuphaldt