Suppose we have an Allen-Bradley MicroLogix 1000 PLC and two pressure switches we need to connect to it.
Allen-Bradley MicroLogix  Programmable Logic Controller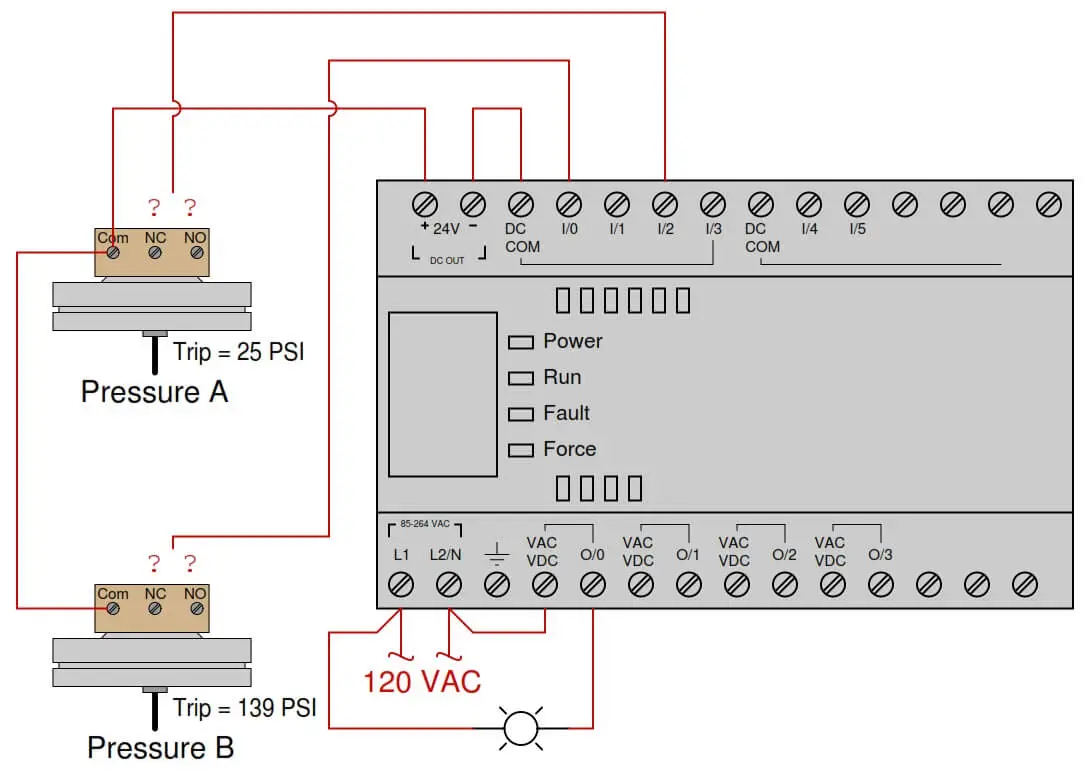 Determine the necessary contacts on each pressure switch (NO versus NC).
We need to connect to the PLC inputs in order to make the lamp turn on when pressure A exceeds 25 PSI and pressure B drops below 139 PSI, given the following program running in the PLC:

Answer :
Both pressure switches need their normally-closed (NC) contact terminals connected to the respective PLC input terminals.
Share Your Answer / Comments
Allen Bradley PLC Course
Credits : by Tony R. Kuphaldt
Read Next: