A level indicator is registering a liquid level that is falsely low.
The operator has hand-gauged the storage vessel with a tape measure and determined the actual level to be 9 feet, but the level indicator (LI) registers 7.5 feet.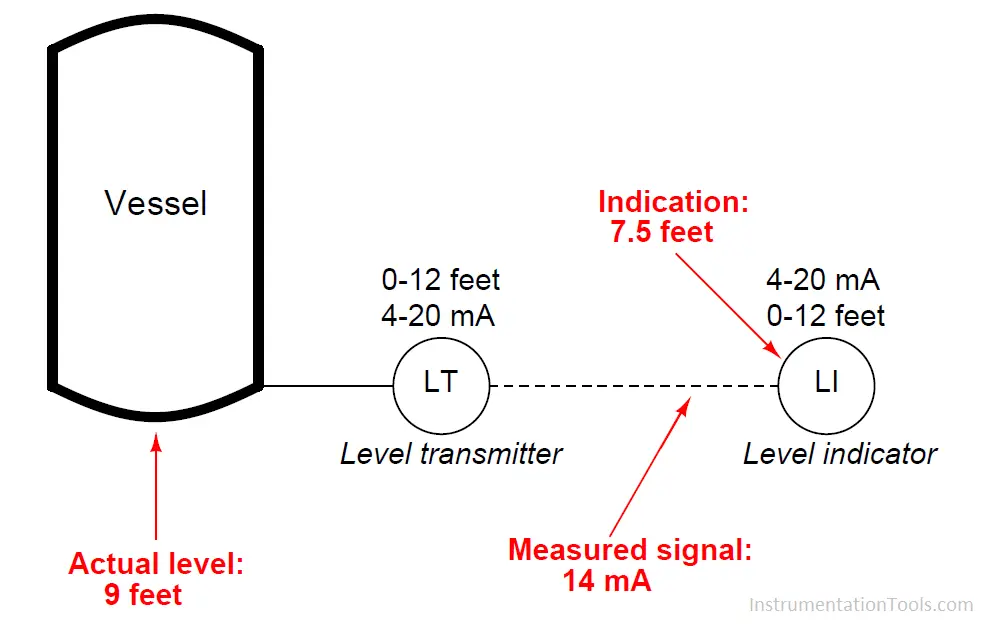 The calibrated range of the 4-20 mA transmitter is 0 feet to 12 feet.
You measure the current signal with your multimeter and find that it is 14 mA.
Which instrument is at fault in this system? How do you know?
Answer:
The transmitter is at fault, not the indicator.
Share your answers with us through below comments section.
Scroll down to see the answers shared by the users.
Read Next:
Credits: Tony R. Kuphaldt