The stripper overhead temperature control system (loop #21) works adequately, but not as good as it could.
In its present form, the temperature tends to be affected by variations in cooling water supply pressure, because this affects the differential pressure drop across control valve TV-21, and thus the flow rate through the cooling pipes in the upper section of the sour water stripping vessel:
Stripper Overhead Temperature Control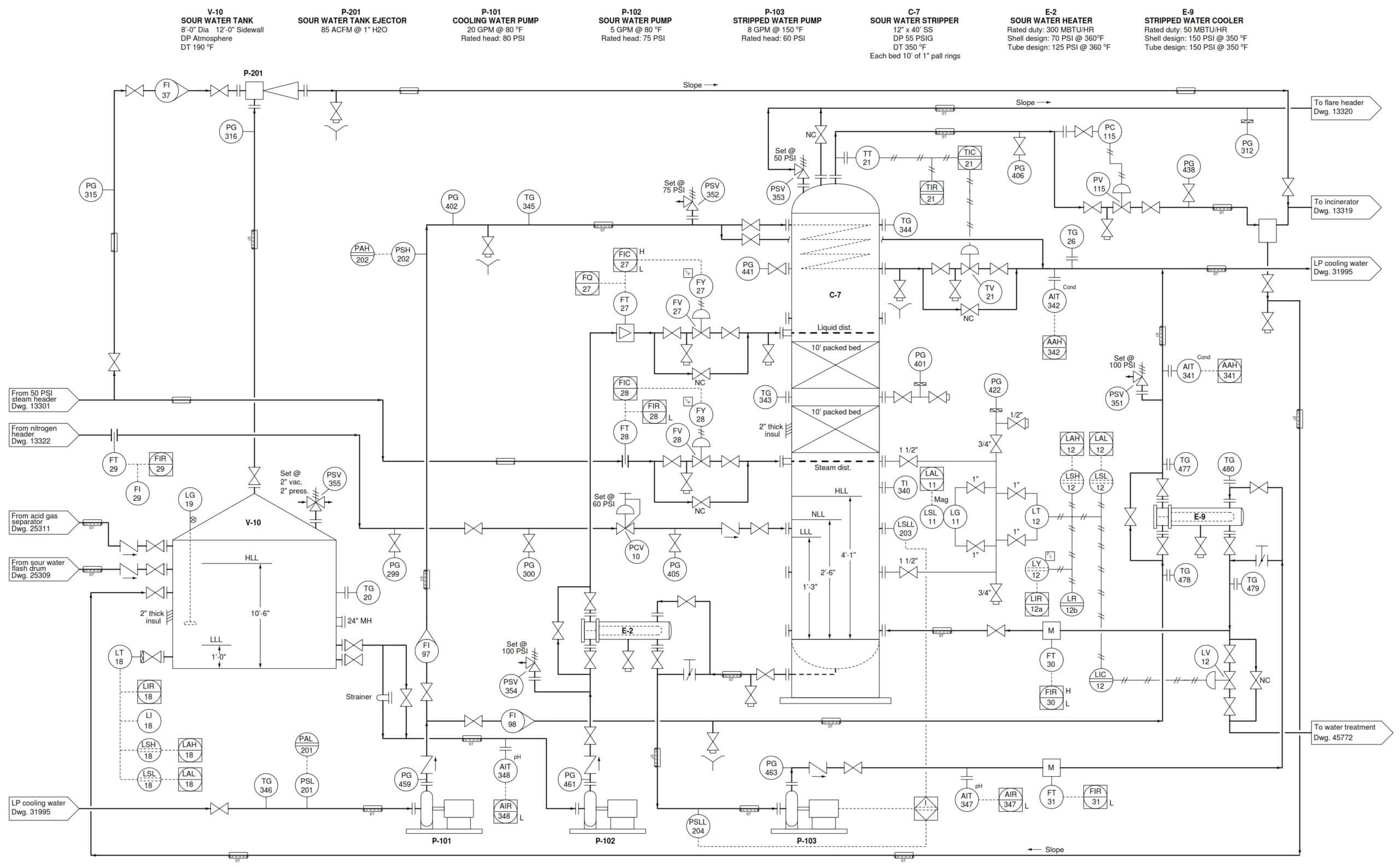 1. Modify this system for better control of stripper overhead temperature, using cascade control.
2. Suppose you discovered that the stripper overhead temperature was also being affected by variations in the cooling water's temperature as well as by the cooling water's pressure. Can you think of any control strategy that might help overcome this load variation?
Join the Discussion! Share your answers with us through below comments section.
Read Next: