Rotary Abutment Flow Meter are another form of positive displacement flow meter. As there is no metal contact within the chamber they have a long service life, also maintaining accuracy too.
They have a wide viscosity range making them suitable with many types of fuels & lubrication fluids. The rotors are connected to timing gears, so each time a rotor turns, the displaced volume is transferred to the register and the controller calculates the flow.
Rotary Abutment Flow Meter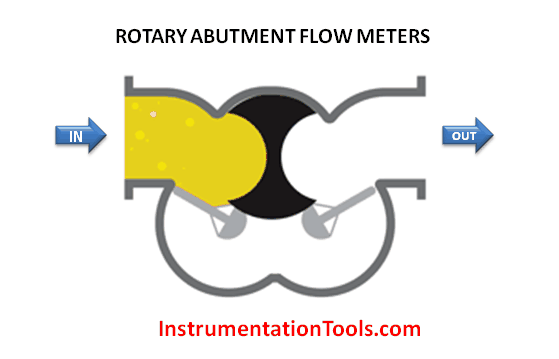 Credits : hytekflowmeters.com
There is no metal-to-metal contact between the rotors and housing walls, which prolongs the life of the flow meter.
Advantages:
Sweeping action of vanes prevents buildup of sediment and keeps compartment clean.
Wide choice of construction materials.
High accuracy and repeatability.
Low pressure drop over entire range of flow measuring capabilities.
Disadvantages:
Relatively complex design increases cost.
Articles You May Like :