Difference between Fixed Area & Variable Area Flow Meters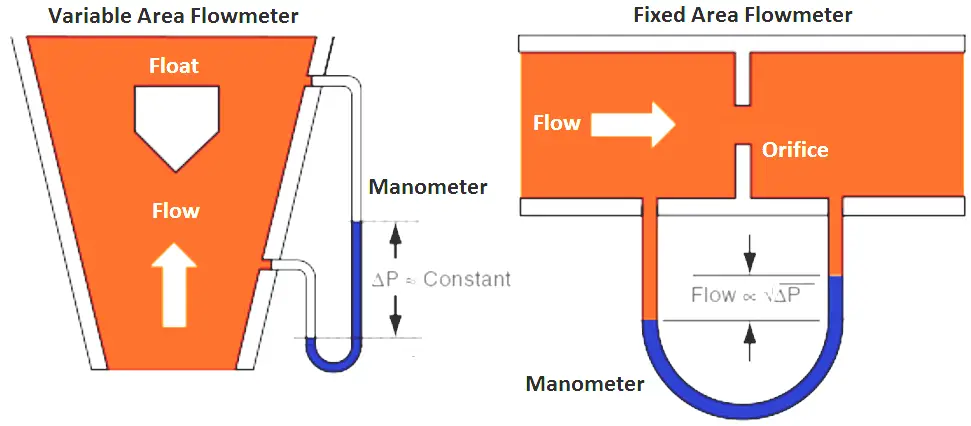 With orifice plates flow meters:
As the rate of flow increases, so does the differential pressure.
By measuring this pressure difference it is possible to calculate the flow rate through the flow meter.
The pass area (for example, the size of the hole in the orifice plate) remains constant.
With any type of variable area flow meter:
The differential pressure remains almost constant as the flow rate varies.
Flow rate is determine from the position of the float.
The pass area (the area between the float and the tube) through which the flow passes increases with increasing flow.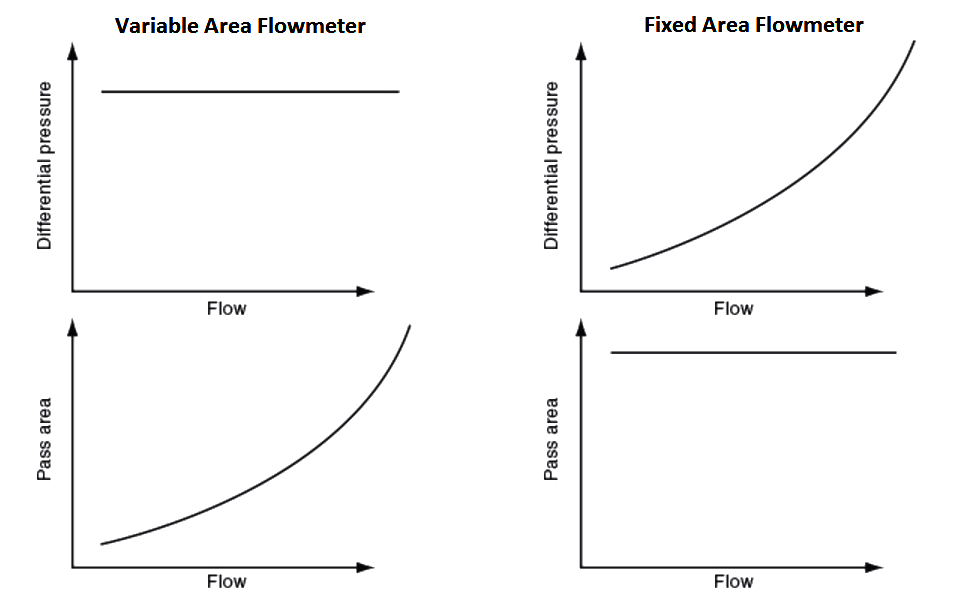 Source : spiraxsarco