Electrical engineering root cause analysis (RCA) related to recurring short circuit flash overs safety hazards & damages.
| | |
| --- | --- |
| Article Type: | Root Cause Analysis (RCA) |
| Category: | Electrical |
| Equipment Type: | Bus ducts, Switchgear, Transformers, |
| Author: | S. Raghava Chari |
Note: This root cause analysis (RCA) is from real-time scenarios that happened in industries during the tenure of two or three decades ago. These articles will help you to improve your troubleshooting skills and knowledge.
Recurring Short Circuit Flash Overs Problem
Phase to Phase and or Phase to earth short circuit flashovers damaged the 1970s built Fertilizer plant's 110, 11, 3.3 KV, and 400 V bus ducts, switchgears, transformers, and other electrical equipment (EE).
The poor-quality indigenous switchgears not tripping on relay / Push Button commands multiplied the problems manifold.
The Plant's attempt to Solve the Problems
The collaborating U.S partner's switchgear expert could not improve the switchgear reliabilities.
A high paid US electrical consultant and high tech Indian Tech Institutions studying the problems prescribed:
Stop the pollution and dust emissions
Or shift the substations and load centers 200 to 500 meters away from process plants and replace the unreliable indigenous switchgears with imported
Obviously, both are highly impractical solutions.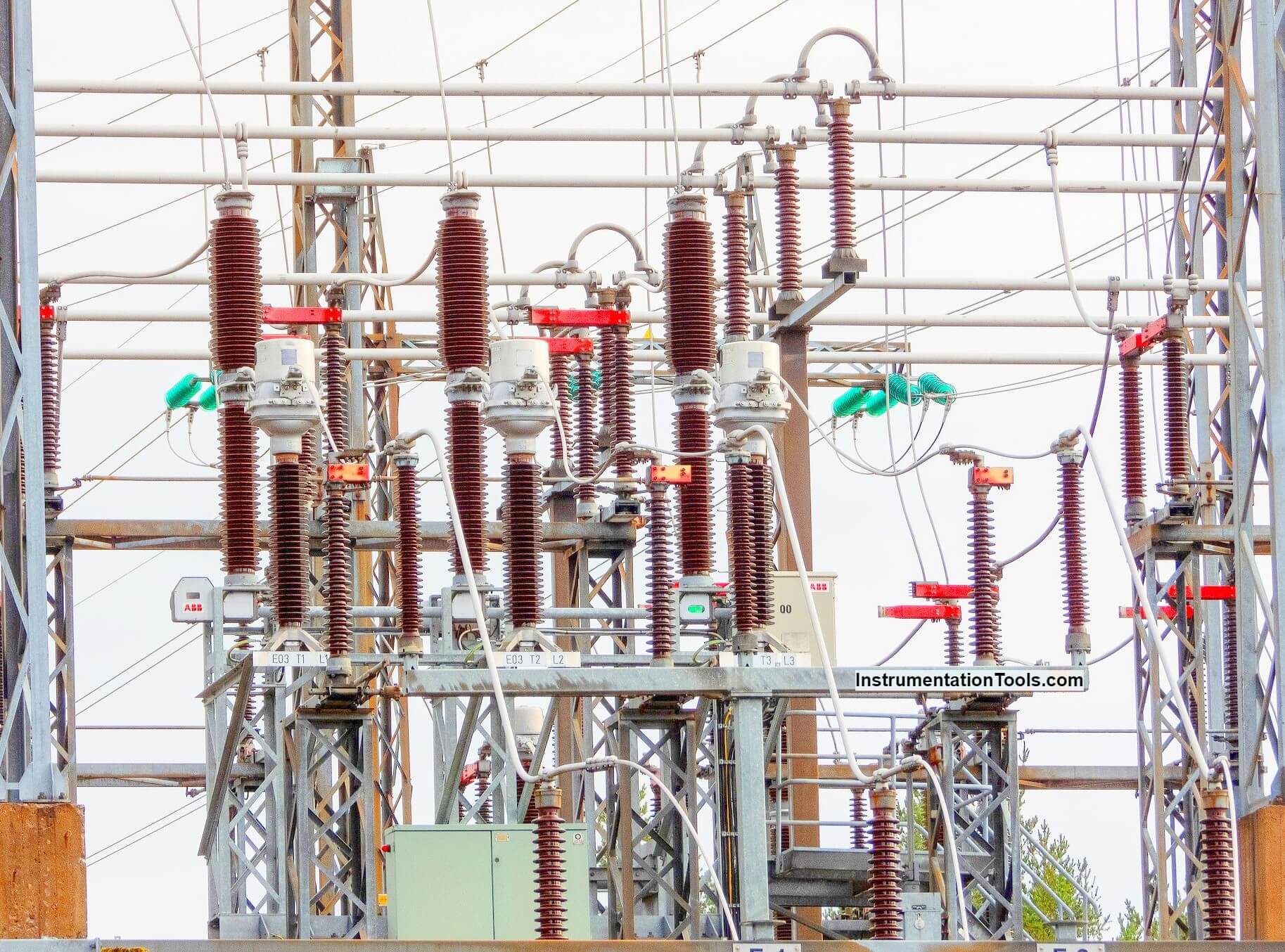 Author Root Cause Analysis
Below is the Author RCA Queries (Q) and answers and actions taken (A):
Q: Why flash overs?
A: Plants emitted corrosive pollutants and dusts deposits on electrical equipment insulators reduce their phase to phase (PP) or phase to earth (PE) insulation resistance (IR) too low; hence the flashovers
Q: Cannot we make the electrical system dust and watertight?
A: Few are dust and watertight; however, many e.g. bus ducts (BD) from 400 V transformers to MCCs, 11, 3.3, and 400 KV Breakers line ups, and Motor control centers (MCCs) need to breathe to keep the temperature within safe limits.
Hence, polluting chemical particles and vapors entry into these, the associated insulation resistance (IR) loss, and the consequent fortnightly or even weekly short circuit flashes depending on the pollution intensity seems to have no remedies.
Q: Is there any other remedy?
A: Sorry; no ready answer; however we are at it
The author studied handbooks and electrical systems journals. An ad on Silicone Compound (SC) seemed the very answer: the ad described several successful applications.
E.g. Pacific coast seashore vicinity 400-KV lines used to flash in 2‑days of cleaning due to dust, salty and moist air pollution. SC applied, mild sparks appear after 3 years of service and lets the utility company schedule cleaning comfortably without surprise breakdowns.
How Silicone Compound (SC) works?
The vendor catalog says that hand or brush applied 3‑mm thick SC coat on thoroughly cleaned insulators repels moisture; the falling dust particles penetrate the soft pasty layer;
The compound buries them and electrically insulates from one other and prevents current flow path between phases or between phases to earth across the insulators and thus short circuit failures.
The coated systems' IR remains very high for a long time; hence, absent short circuits problems during that period.
Periodic insulators cleaning, monitoring the insulators' spark onset and cleaning and SC recoating within a week prevents IR loss, associated flashovers, and short circuits, and surprise power outages forever!
The author passed on the ad page flanged magazine with purchase requisition to airfreight 6 Nos. 50 Lbs. SC – the vendor's standard package and his estimated requirements to SC coat the 110 kV insulators in the plant 110 kV yard.
The general manager (GM) called the author thanked him for finding a solution where all others failed and wished him success in his attempt to solve a high safety risk and production limiting problem.
The crew shutdown and isolated 110 kV feeder 1, cleaned the dust on the insulators with demin water soaked rags, let the insulators sun dry between 12 noon -2 PM and 3-mm thick brush coated the insulators.
Feeder 1 was sparks free even two weeks later and its IR measured with 5000 V mega ohm meter stayed infinity – the plant never before seen IR value!
The gleeful crew promptly SC treated Feeder F2 also as they did for F1. 110-kV outdoor yard insulator sparking vanished forever.
SC coats Yearly Renewal Stopped
The maintenance manager (MM) for no reason insisted on yearly SC coats renewal. The on becoming the MM stopped this; he told the crew to open a field titled "110-kV yard insulators spark" and write in it "No Sparks" or on seeing them "Sparks started on —– (put the date), schedule and complete cleaning and recoating within a week.
Thus 5‑yearly SC coatings sufficed, saved enormous foreign exchange costs, and avoided wasteful human efforts.
110 kV IR remained at infinity forever.
Author: S. Raghava Chari
Do you face any similar issues? Share with us through the below comments section.
If you liked this article, then please subscribe to our YouTube Channel for Instrumentation, Electrical, PLC, and SCADA video tutorials.
You can also follow us on Facebook and Twitter to receive daily updates.
Read Next: