Radiation based Level Sensor has a radioactive source as a transmitter and is paired with a detector at the opposite outside of the tank.
To determine the level of material, the detector looks for a 'scatter pattern' that is consistent with the organic material within the tank.
Radiation based Level Sensor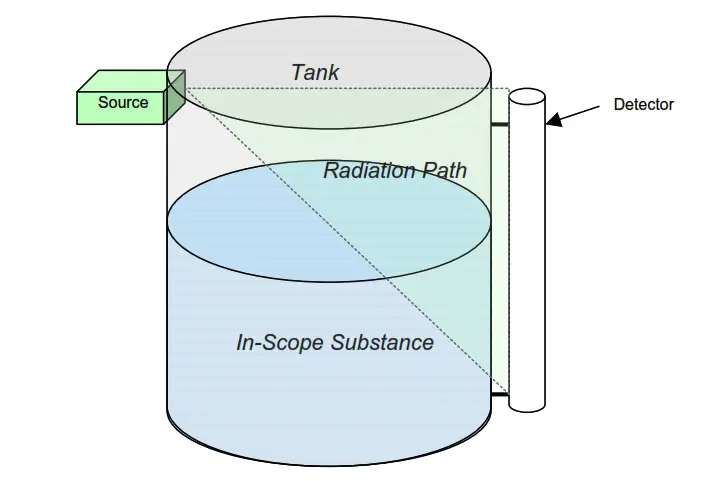 This technology is generally not used in the gasoline storage industry because comparable measurement accuracy can be achieved with servo-operated float gauges or radar systems at a lesser financial outlay for the initial purchase, installation, periodic inspection, and without the perceived hazards associated with radioactive sources present on site.
An additional consideration with these systems is that due to the radioactive sources, utilized licensing is often required.
Read Full Article: Radiation Level Measurement
This is a preferred system of measurement for highly corrosive materials because it does not expose the measurement system directly to the contained material.
Read Next: