Displacer level transmitter operates by detecting changes in buoyancy force caused by liquid level change. These forces act upon the spring supported displacer causing vertical motion of the core.
Displacer Level Sensor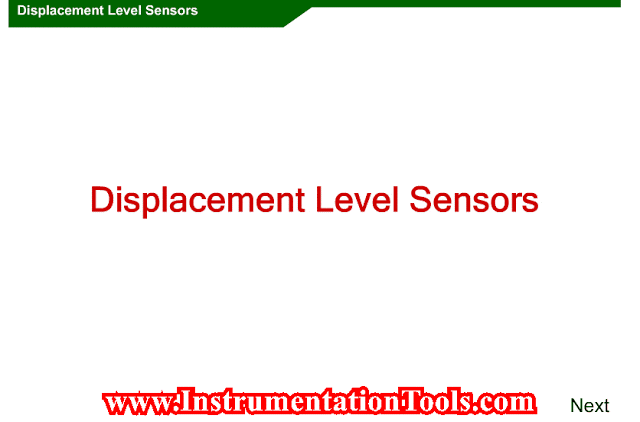 Generally we use a LVDT (linear variable differential transformer) for sensing the displacer motion. The displacer is connected to the LVDT core. As the core position changes with liquid level, voltages are induced across the secondary windings of the LVDT.
These signals are processed in the electronic circuitry and used to control the current in the 4-20 mA current loop. The enclosing tube acts as a static isolation barrier between the LVDT and the process media.
Simply LVDT is used to convert this change in Displacer vertical motion to convert it into equal electronic signal 4-20mA which is proportional to the level.