Magnetic Float Level Switch
The single unit or multiple reed switch units are housed tightly in stainless steel or engineering plastic stem, and the permanent magnet is sealed into the middle of the specified float ball(s). You can mount the float ball to penetrating through the stem, then the liquid buoyancy will deliver the float ball up and down at the specified position by graduating rings.
When the float internal magnet approaches the reed switch, it will actuate the reed switch contact point to create an open or close circuit. We can apply such on-off output signals to reach liquid level controlling and monitoring purpose. The figures below show the float orientations on N.O. (Normal Open) and N.C. (Normal Close).
Also See : Magnetic Float Level Switch Animation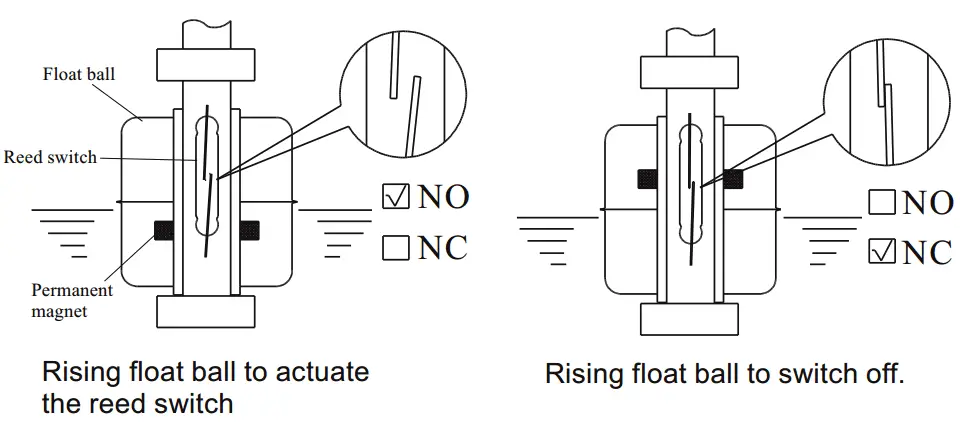 Installation Techniques
The float level switch should be mounted far away from liquid inlet. Any strong liquid fluctuation will produce error output signals.

It is advised to place a pipe shield or equivalent device to normalize the switch actuation if the switch is used near agitator.

It had better require an L type supporter, when the switch is mounted in concrete wall tank as figure below.
It is recommended to select the standpipe with diameter larger than the float ball for installation process.

Source : FineTek