A pressure transmitter with a remote seal measures the pressure of a gas inside a process vessel. A pressure gauge directly attached to the vessel registers 19.3 PSI.
The transmitter is located 22 feet 5 inches below this point, with a capillary tube filled with fluid having a specific gravity of 0.94.
Remote Seal Pressure Transmitter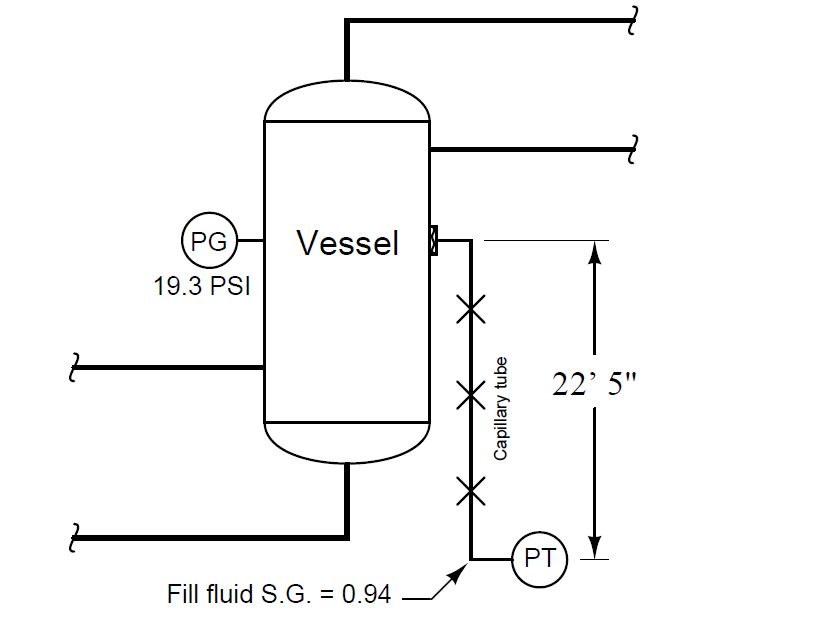 How much pressure will the transmitter indicate?
Answer:
The transmitter will measure 28.4 PSI, due to the added pressure of the fluid inside the capillary tube.
Share your answers with us through below comments section.
Read Next:
Credits: Tony R. Kuphaldt