In this post, we will see some future career opportunities in electronics engineering.
Engineering is a very vast field and has many branches for students to pursue their career in. Some courses are rare, some are very common. But, engineering finds it's value in day to day life and it is impossible to work in an environment without engineers. There are many engineering fields where an under graduate can look to develop his career in. One such field is electronics engineering.
Career Scope in Electronics Engineering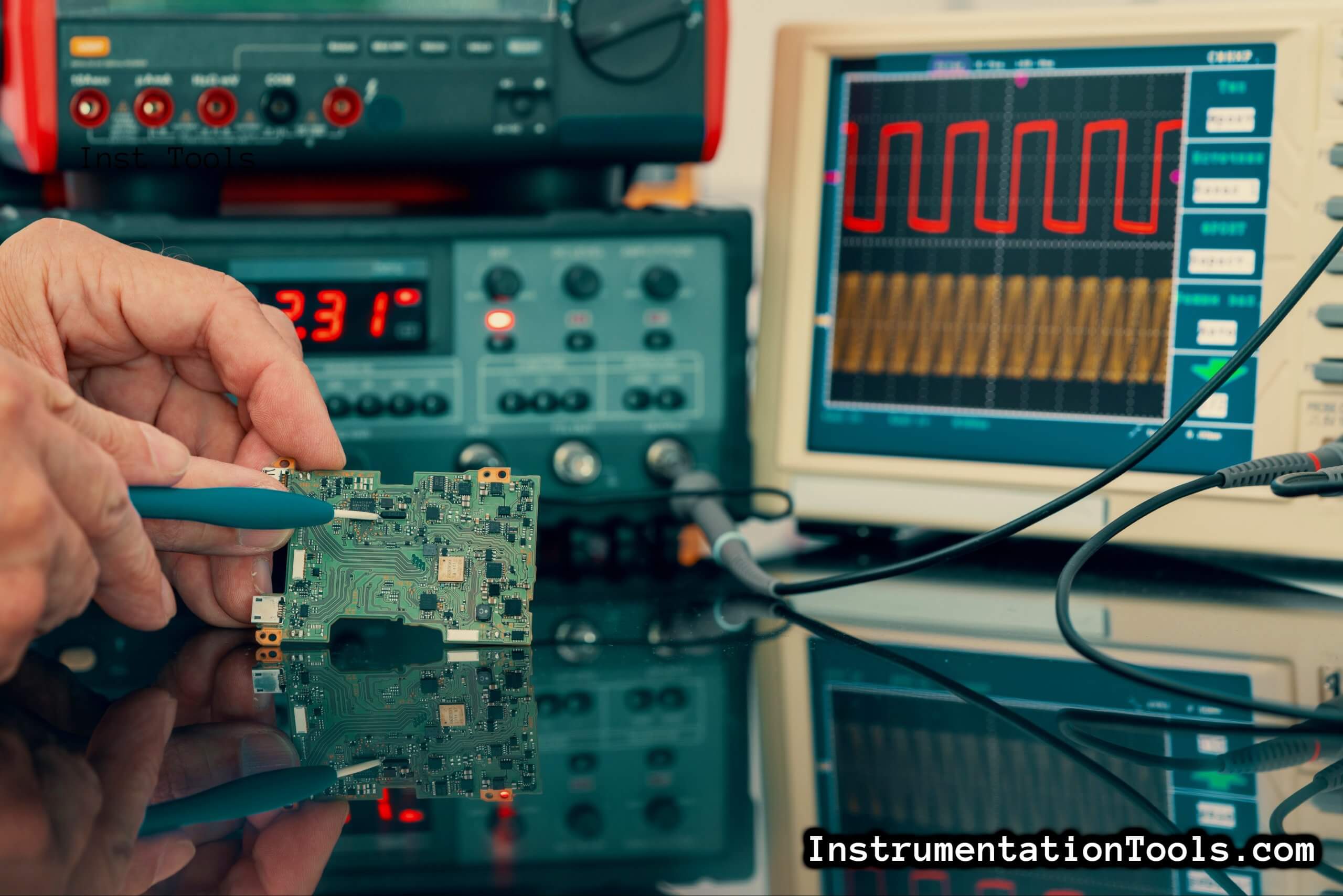 Electronics is a field which is vastly growing in recent times. Almost every device circuitry has electronics theory in it. It is very diverse and has a good range of options like semiconductors, power electronics, communication, chip designing, digital electronics, analog electronics, electronic product design, signal circuitry and embedded systems.
Majorly, electronics is a combination of electricity, electronics and electromagnetism. With this, electronics engineers get a chance to work in almost every electronic devices ranging from mobiles, laptops and navigation systems to military aircraft, power equipment and automobiles.
Because every device has chips and circuits in it; which requires proper knowledge of electronics. You may have heard of diac, triac, transistors, MOSFET's, resistors, capacitors and inductors. All these are part of electronic circuits and it is not possible to design a circuit without them.
Let us first have a look at the topics which are covered in this field. The following subjects are usually covered in electronics engineering – applied mathematics, electronics and circuits, digital system, design circuit and network, linear engineering, control systems, microprocessors, communication engineering, VLSI, instrumentation systems, power electronics, digital signal processing, IC technology, embedded system design, industrial automation etc. These are in general categories of subjects used in syllabus. It varies upon universities to universities; but you will find them as common in almost every syllabus.
If you look into various industries where an electronics engineer can work; there are many such like oil and gas, chemicals, automobiles, power utilities, pharmaceuticals, packaging etc. There are many countries in the world like US, Canada, Australia, Saudi Arabia, UAE, Bahrain etc. where an electronics engineer finds a big salary package and has a large scope of growth in his profile. There have been many cases where an emigrant is working in such countries for many years and is able to switch so many companies for package; that their standard of living has increased to a great extent.
Let us have a look at such opportunities and studies in India. If a bachelor of graduate is looking for master graduation, then he has to give GATE examinations; for an admission in post graduate college. Only a good GATE score will be required to get entry and once done, he can either study post-graduation or apply for a job in government and private companies like BHEL, research and development laboratories, defence organizations, NTPC, CISCO, IBM, SanDisk, ISRO, DRDO, Power grid, SAIL India, AMD, and many more. All such organizations always require an electronics engineer for their operations and once selected, they can get a very good salary package.
Once they have worked in some reputed companies for a good amount of year and are looking for a scope of change in their profile, they can even start their own business in electronics designing and other related work.
Let us have a look at some of the job description of an electronics engineer. If he is related to biomedical field, then he has to look into medical sciences and design devices, equipment, computer systems and software used in healthcare. If he is related to aeronautical field, then he has to look into design, development, maintenance and research of electronic devices use in aircraft, radars, satellites, missiles, and spacecraft.
A computer related engineer has to look into design, development, maintenance and research of circuit boards, processors, networks, routers, memory devices etc. In the field of electricity, they have to look into electrical power devices, lighting, control systems, and other electrical equipment.
The roles are interesting, but challenging at the same time. But, once skilled, the electronics engineer finds himself in such a position that he can carry the load of a project in a distributed and equal way with other engineers of different domains. This will overall improve his value and grow his profile in a very sharp manner. Because, any company cannot function properly without an electronics engineer.
Some of the common industrial sectors where they always find preferences are R&D organizations, power plants, cement manufacturing companies, chemical companies, steel plants and public / private firms. The starting salary can be from 3-4 lacs per annum. It is important to note that most of these engineers always find a demand in companies which require a GATE score; which means that they can work in very reputed and established organizations.
Nowadays, robotics is taking industrial production to another level. Due to recent advancements in this field, electronics engineer can always find a good scope of work here. And as artificial intelligence with Industry 4.0 is reaching newer heights every day, an electronics engineer will always remain on top of his form; because knowledge of electronics is a must in operating smart machines.
In this way, we saw that there is vast and good scope of electronics engineers in almost every field and they can lead a very prosperous career in future.