In this post, we will discuss the various SCADA software used in industrial automation and comparisons between them.
You are working on an industrial automation project and you will surely require a SCADA for that. Many times, we get confused as to what is the right SCADA needs to be chosen for an application.
Because there are many factors involved and ignoring even any one of them will surely cause a hurdle in the performance. You have set your machine mechanically and electrically; but if you have chosen the wrong SCADA for the same, then the design is of no use.
So, it is important to select the right SCADA for the application, and for that, it is necessary to understand the various criteria involved in it.
SCADA Software and their Comparison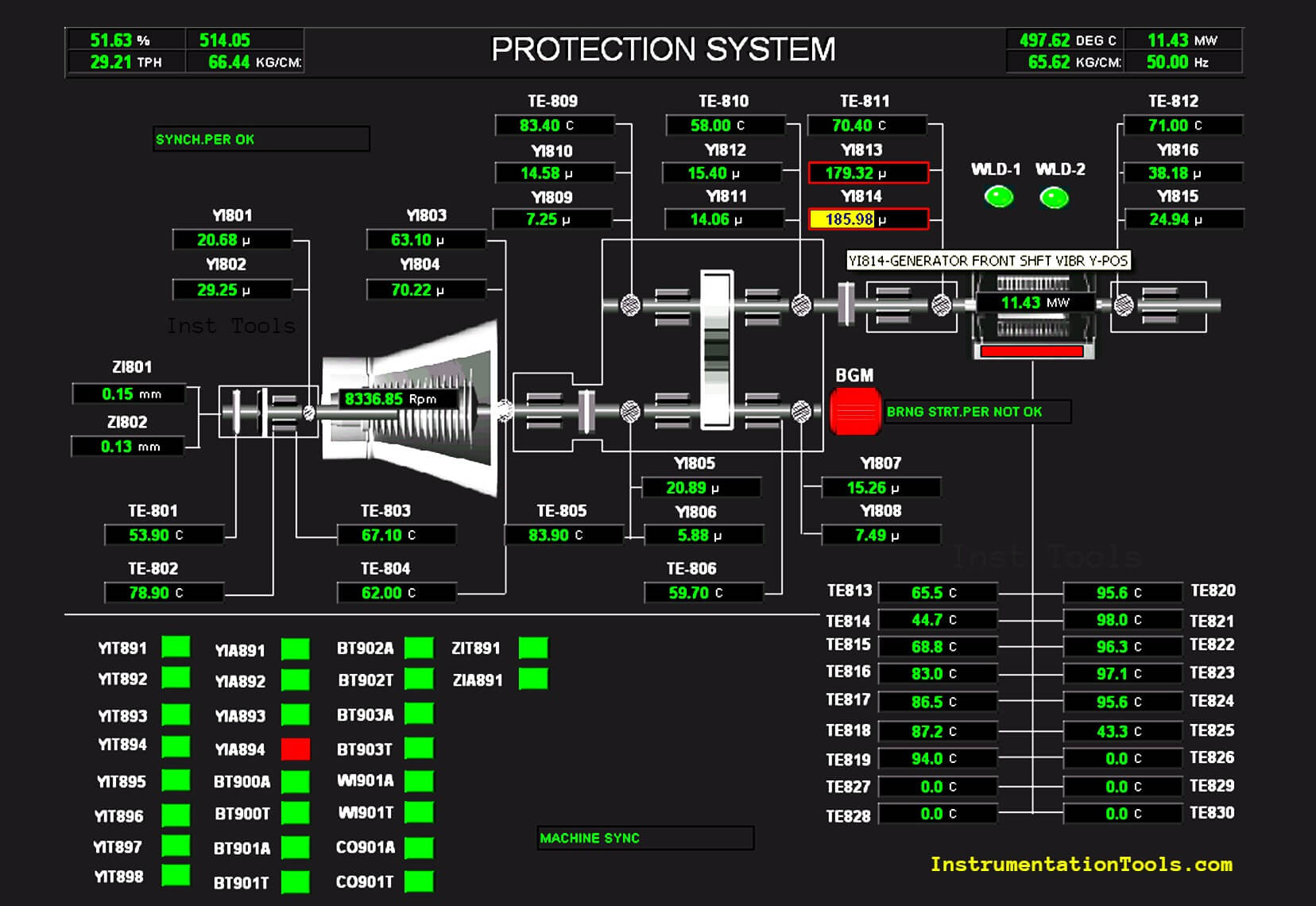 Let us have a look at the various SCADA software and understand the comparisons between them. It will be difficult to review each and every feature as it is very vast, but you can get a general overview of the same.
Ignition SCADA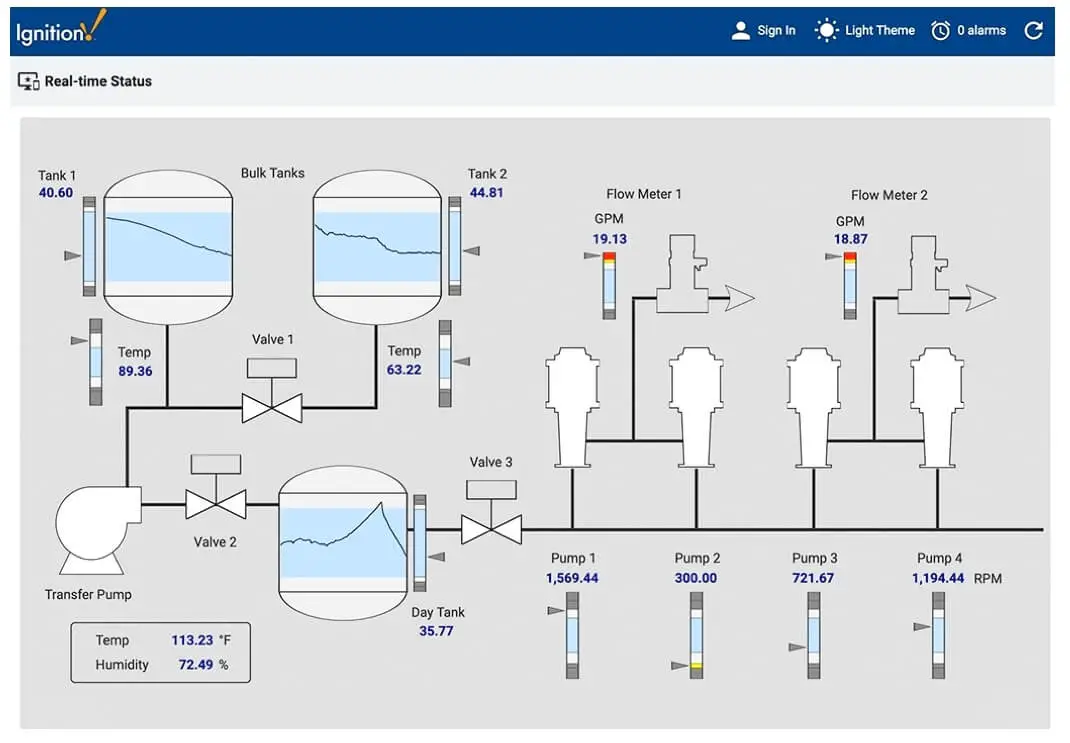 Ignition SCADA has an unlimited licensing model (tags, clients, screens, connections), with instant web-based deployment.
Built on trusted IT standards like SQL, Python, MQTT, and OPC UA.
Ignition SCADA has a powerful development tool (integrated development environment), which provides all the tools for building a program rapidly. It has a variety of customized charts, tables, and graphics for a very good glance of a SCADA project.
Ignition SCADA has a vast range of dynamic report tools.
Gives mobile access to your control systems via smartphones and tablets. So, you can literally view your SCADA application on mobile.
You can run it on any version of Windows, Linux, macOS, Web, or Raspberry Pi.
Ignition SCADA has modern cyber security tools like federated identity infrastructure, multi-factor authentication, and single sign-on.
Try the ignition SCADA software for free: Download
Simatic WinCC (Siemens)
With its scalable, open system landscape for the vertical integration of data from the production to the MES/ERP level up to cloud solutions.
SIMATIC SCADA offers a solution that is ready for the challenges of today and tomorrow.
Free WinCC SCADA training Course: Register Now
CIMPLICITY SCADA (GE)
Cimplicity SCADA software has python scripting, extensibility, and ease of use for System Integrators.
Reduced hardware costs through cloud infrastructure (Azure VM, AWS VM, and hybrid cloud)
Powerful development tools like design library, database model-based design, extensibility (VB, .NET, Rich API), and Open standards (ISA, IEC, OPC).
Cimplicity SCADA software trial version: Download Cimplicity SCADA
FrameworX Unlimited and Factory Studio (TATSOFT)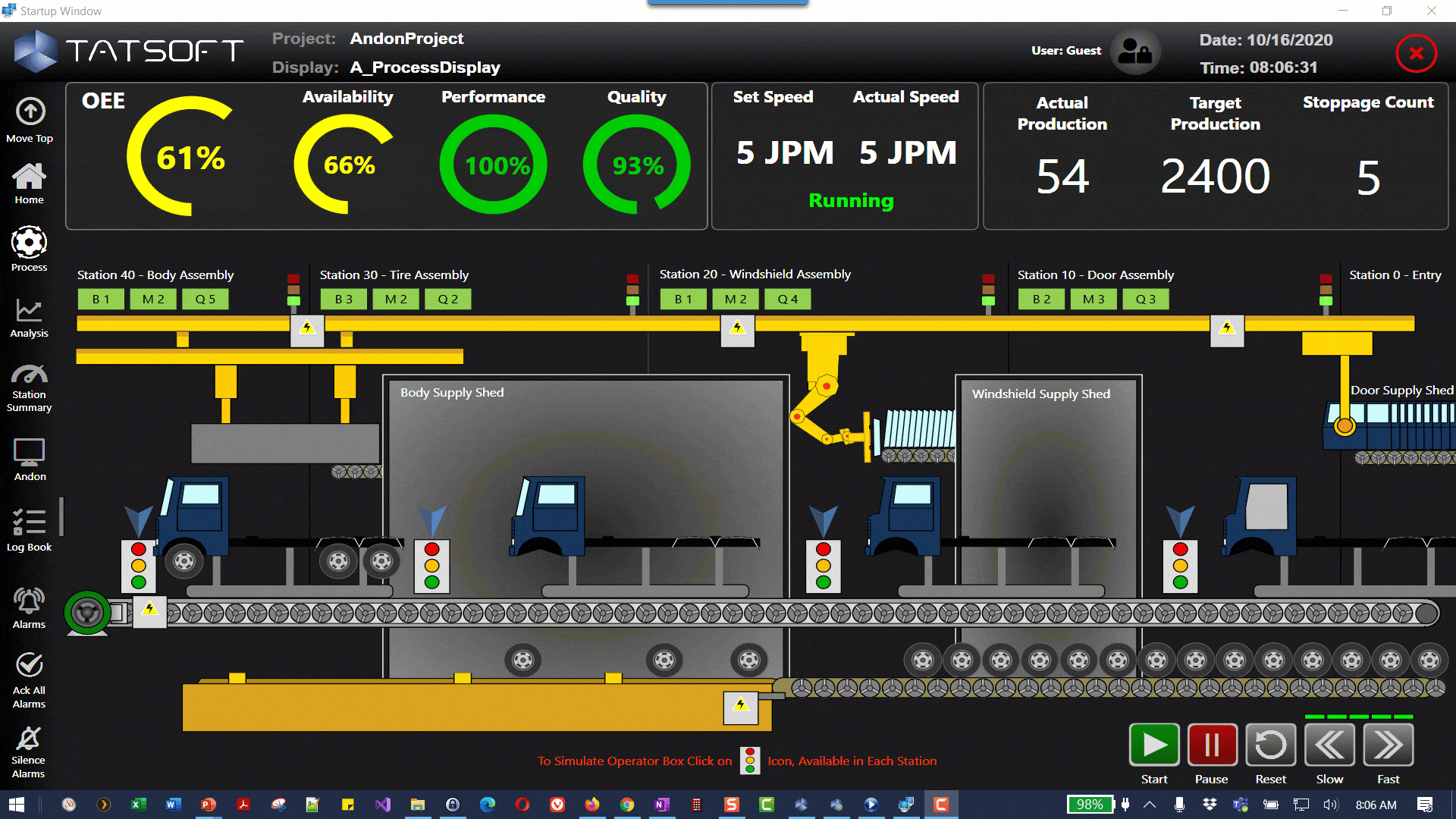 FrameworX Unlimited and Factory Studio (TATSOFT) include unlimited clients, connections, and developers. It can connect to SQL, OPC UA, MQTT, IIoT Edge, Gateway, Process Historian, and more.
You can connect OT to IT in a standard way with SQL, .NET, C++, VB.NET, Python, JavaScript, HTML 5, OPC UA, and MQTT.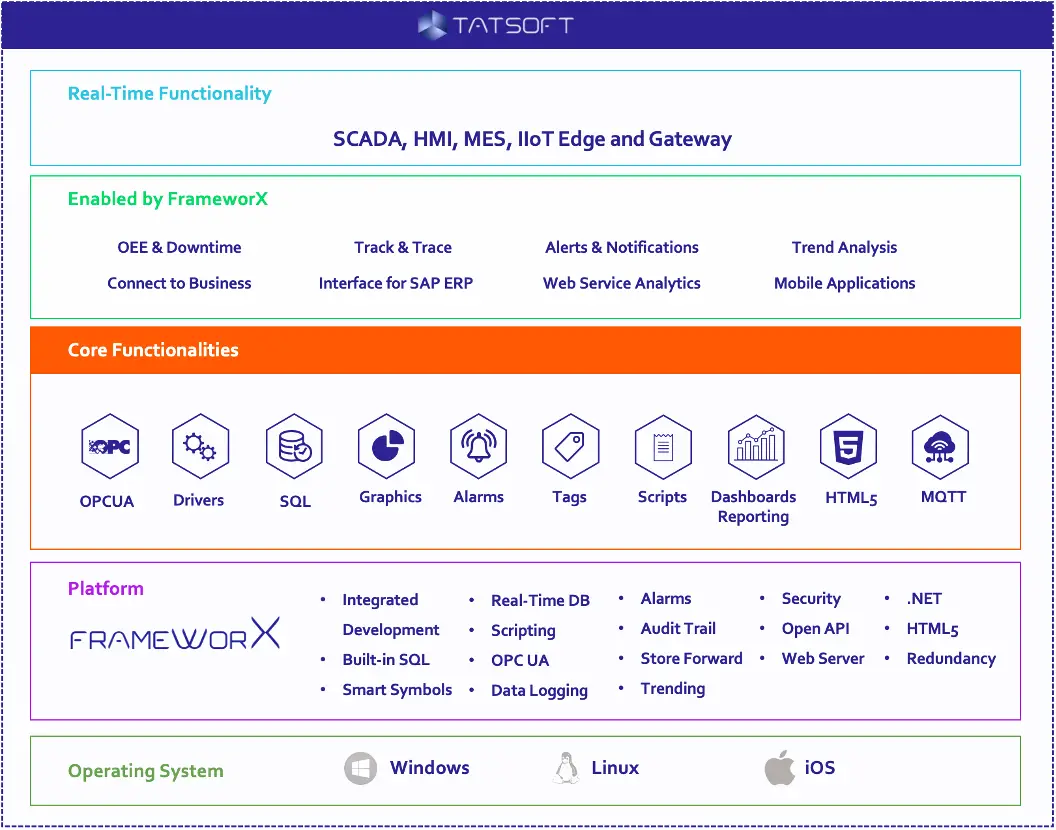 FrameworX software has affordable licensing, small, medium, or large; and you can also get unlimited clients, tags, IO, and development.
You can easily create rich user interfaces for thin, web, or mobile clients. It has flexible scripting and data binding to build real-time applications/
You can run it on any version of Windows, Linux, iOS, Web, or Raspberry Pi.
Get free 30 days trial of TATSOFT SCADA software: Download Now
Aveva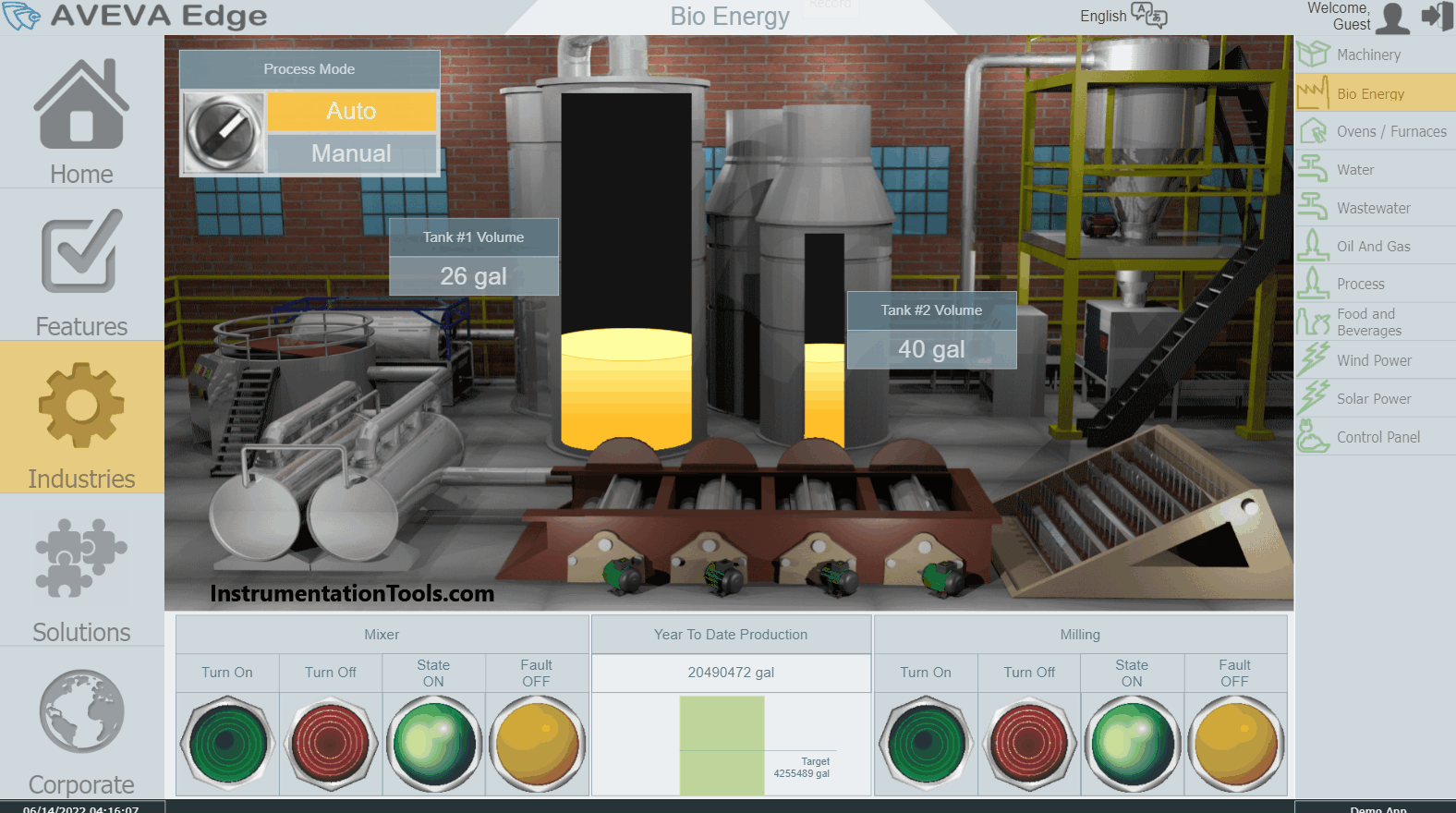 Aveva is a world leader in various range of IT products, which includes SCADA too. One major advantage of this SCADA maker is that it has a vast variety of SCADA software to help the user choose it according to its requirement.
It supports almost all types of PLC drivers that are currently available in the market.
Free InTouch or Wonderware SCADA Training course: Register Now
Aveva SCADA software: Download
Open Automation Software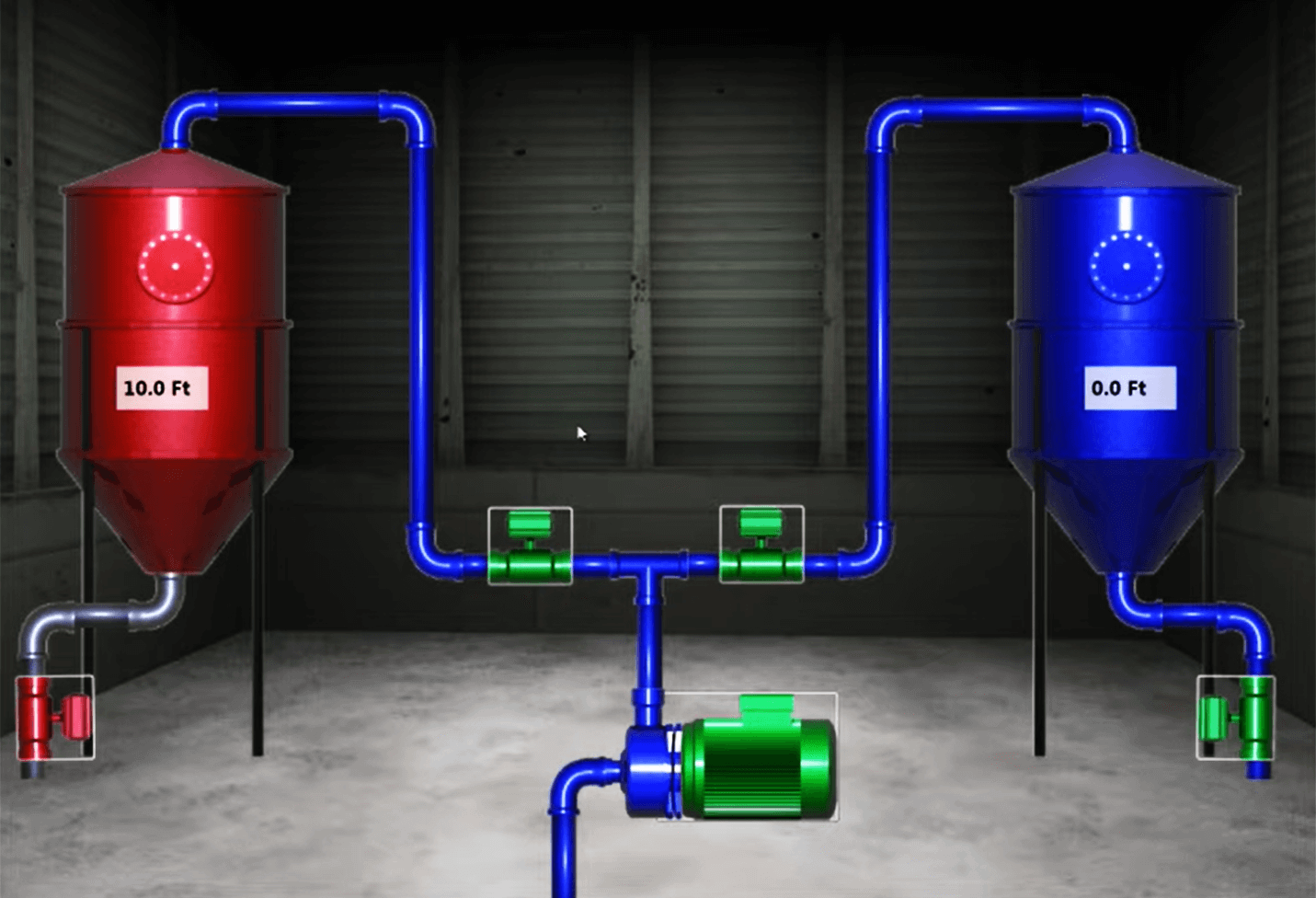 Open Automation Software connects and move data between cloud-based IoT services like AWS, Azure, and MQTT.
Unlimited integration with external sources using tools for .NET as well as Web and REST API clients.
Receive alarm notifications via email, message, and voice.
Open Automation SCADA software: Download
VTScada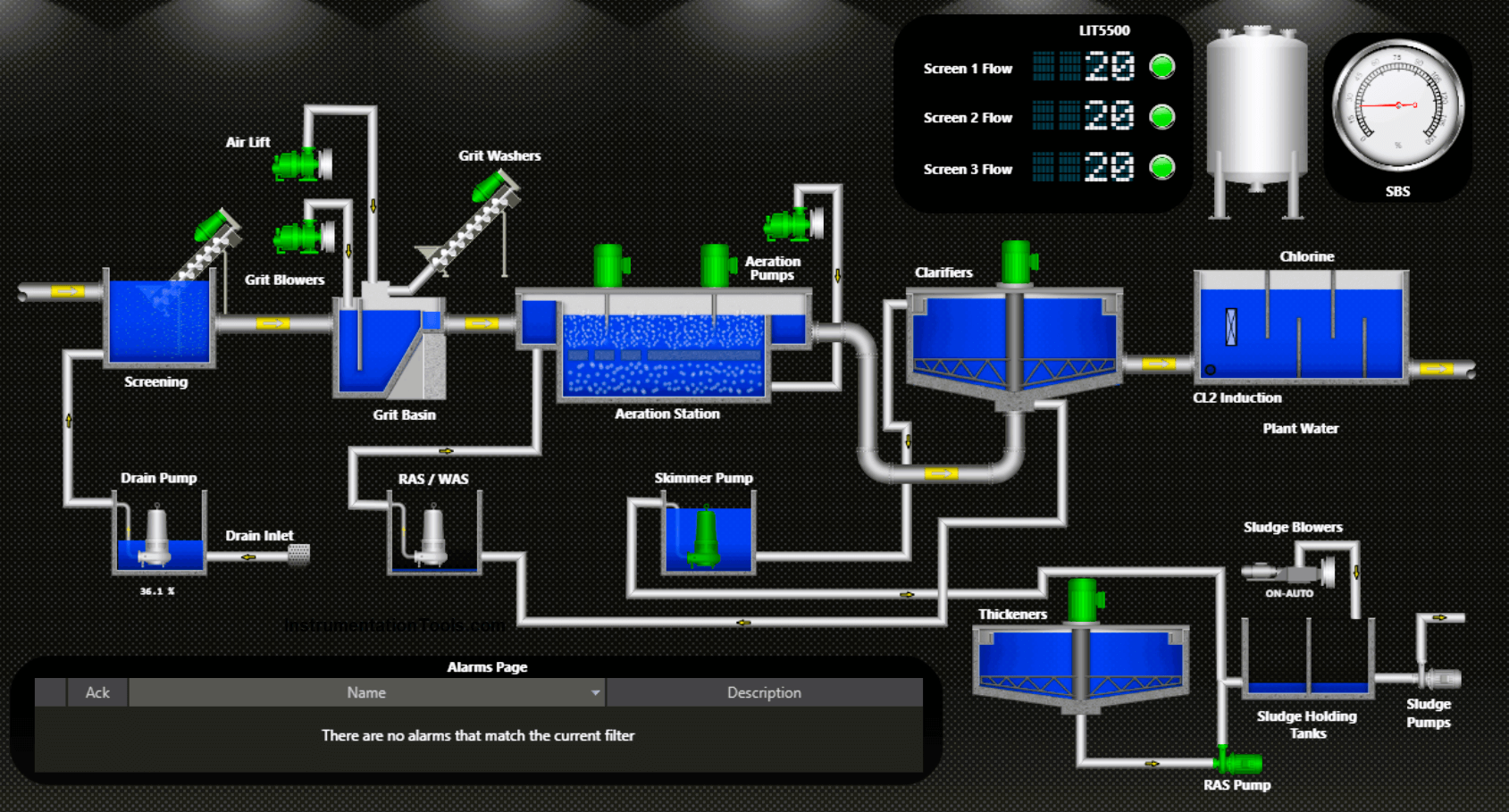 Replaces expensive master PLC devices to poll remote sites. Groups and schedules polling cycles for increased efficiency.
Easily configure automatic failover to back up servers, Internet servers and I/O links.
Generate graphs or tables of historical data that you can annotate or export.
Photorealistic meters, switches, animations, grouping, color and transparency adjustment, and over 3,500 images.
'Drag & drop' toolset and object-oriented scripting language allow simple display creation and limitless customization.
Output ad-hoc or scheduled reports to screen, printer, file, database or email, Excel or Excel templates.
VTscada software: Download
Genesis64 (ICONICS)
Real-time alarm management throughout your system with ISA 18.2 compliance features. Organize alarms within an intuitive asset structure for easy navigation and roll-up.
Chart real-time and historical data from any relational database to provide users with actionable data. Customize trends with colors, multiple data sources, multiple cursors, and animation.
Visualize assets with 2D and 3D graphics.
Configure and develop in a web-based environment.
Genesis SCADA software: Download
There are much more software's available in the market. While it is difficult to choose the best one, make sure to remember some points for consideration. Refer to this article for more information on this point.
Do you know any other SCADA software? Share with us through the below comments section.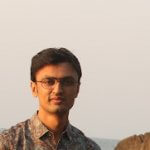 Electronics Engineer with 8+ years of experience in industrial automation. Blogging is my hobby and I write articles and blogs on industrial automation.