To upload a program from a laptop or computer to Siemens S7 PLC, we need to connect the cable to establish communication using the available five types of methods.
Using PC Adapter Cable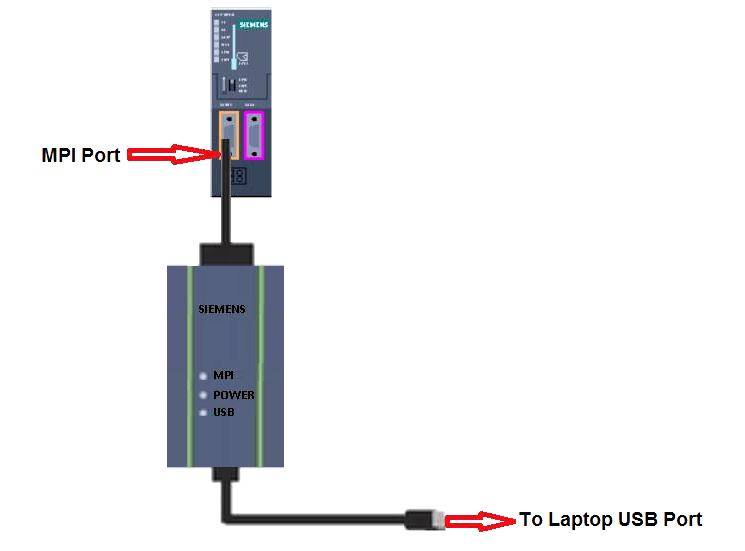 As shown in the above drawing, to transfer the program from PC to PLC, we have to connect one end of pc adapter to PLC'S MPI connector which is kind of serial communication by means of RS-485 and another end of PC adapter will go to the USB connection of PC/LAPTOP.
To use a PC adapter, we have to install a driver of PC adapter.
Using PCMCIA Card
Personal Computer Memory Card International Association is a slot which comes with laptop or PC, which is used to connect PLC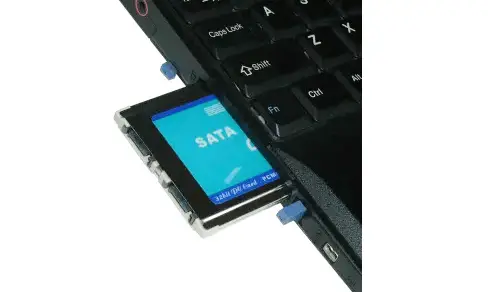 For example,
if we use CP 55-11 card in the laptop, we can connect the laptop to DP OR MPI port to PLC.
If we use CP 15-12 card then we can connect to the ethernet port.
Using Network Interface Card
We can only use this with PC and not with a laptop because we have to insert this card in the computer's motherboard.
There are different types of od cards we can use for the specific network we require.
For example, CP 56-11 card is used for Profibus connection, simply we have to insert this card in the computer's motherboard, after inserting we can easily establish communication between PC and PLC.
Using Profi-Net
For those PLC's which contain ethernet port, we can use a laptop or PC with the ethernet port.
We can easily establish a connection between them. If an ethernet port is not available in PLC we can use CP (communication processor) card.
Using Industrial Laptop (Simatic Field PG)
By this method, all the port and card which we have discussed above combine in a single laptop providing an easy interface to establish communication between PC and PLC.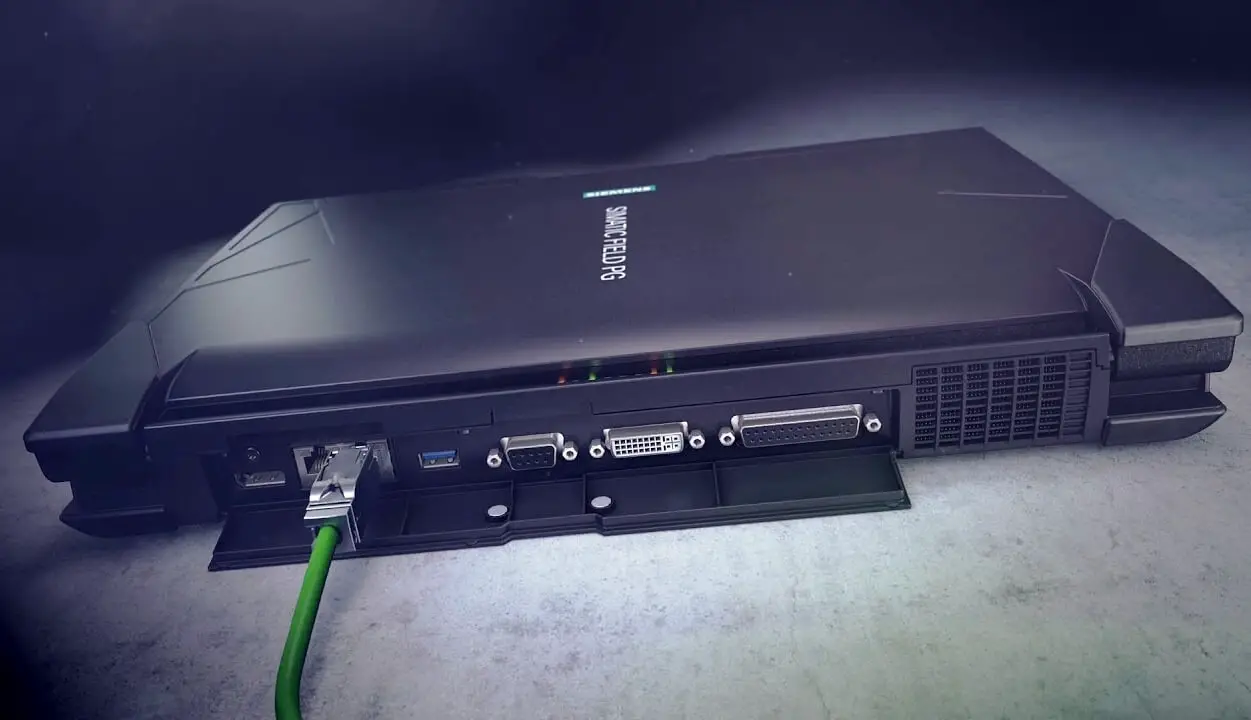 Author: Suhel Patel
If you liked this article, then please subscribe to our YouTube Channel for PLC and SCADA video tutorials.
You can also follow us on Facebook and Twitter to receive daily updates.
Read Next: