In this article, we will learn about Micro Memory Card (MMC), which is used in Siemens PLC.
Micro Memory Card in Siemens PLC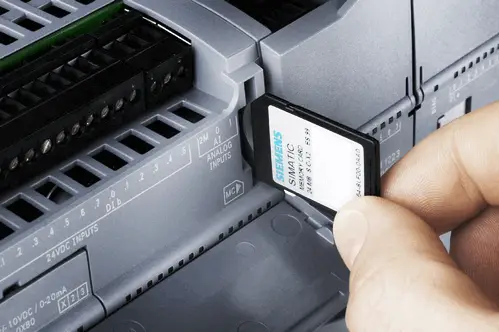 MMC means micro memory card which looks the same as SD card but contains a very small amount of space (1 MB, 8 MB, etc.)
Although it looks the same in size and shape, you can't use MMC in SD slot and reverse is also not possible.
MMC card is used to store the PLC program written by the user. Siemens s7-300 and 400 series of the CPU can not run without having an MMC card in it.
In the loss of a power supply, MMC keeps retaining data. Earlier Li-ion battery was used to hold the program in case of the power fail.
We know that the CPU contains four types of memory.
Load memory
Working memory
System memory
Retentive memory
In all four memory types, when a person downloads a program to the PLC, one part of the program automatically saved to retentive memory which is called MMC.
S7-1200 and 1500 CPU also require MMC card but it is not necessary to keep inserted MMC in this type of the CPU.
This type of PLC only requires an MMC or SD when you have to update a parameter or in case of diagnostic events.
This higher range CPU contains inbuilt memory which used to retain the program. So, this type of CPU can run without MMC.
S7 – 300 Siemens PLC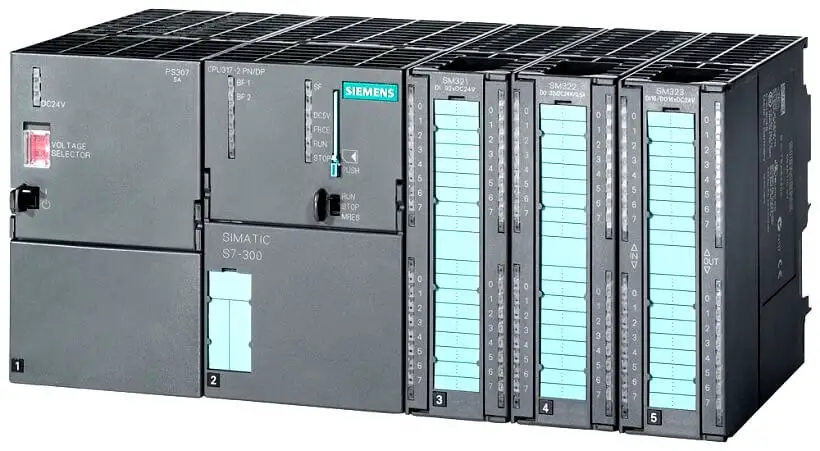 Types
In Siemens automation, both SD and MMC cards are used.
MMC cards are used with PLCs and
SD cards are used with the HMI.
MMC and SD Cards
The memory range for the MMC card is available from the lowest 64 kb to maximum up to 8 MB, whereas the SD card contain greater capacity of storage from 500 MB to a maximum of 2 TB.
You have to calculate the amount of space requires before choosing MMC.
It is always easy to recognize the memory card of the siemens. The green color card is always an MMC one and black is an SD card.
For example like s7-300 and 400 CPUs, remote I/Os, and VFD use green color MMC, whereas black color SD cards are used in s7-1200, 1500 CPUs, and HMIs.
Compact Flash (CF) Card
Apart from MMC and SD cards, there is one more type of card used in Siemens automation. Which recognize by its square shape and contains a higher capacity of the storage known as CF (compact flash).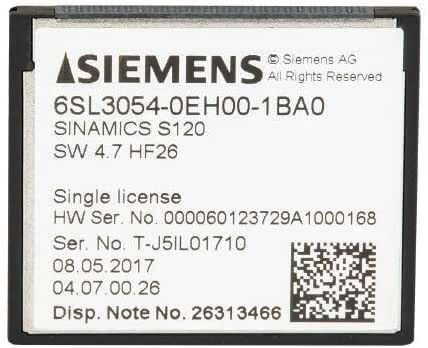 This type of card is used in motion control applications and HMIs.
Siemens MMC and SD cards play a very important role. For example, In the factory which produces the same type of machine/parts required to insert the program in it.
In such a scenario simply put a program in MMC and use the same program over and over by inserting MMC into CPU slot for about 5 to 10 seconds.
Author: Suhel Patel
If you liked this article, then please subscribe to our YouTube Channel for PLC and SCADA video tutorials.
You can also follow us on Facebook and Twitter to receive daily updates.
Read Next: