Learn Step by Step Guidelines for Communicating Delta PLC Software to Simulator.
Download: Delta PLC Software with Simulator
Delta PLC Software to Simulator
Step 1:
Open ISPSoft 3.10 Software shortcut which is been created on Desktop.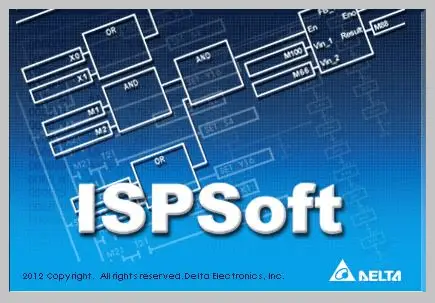 Step 2:
Click on File on Tool bar Menu then New.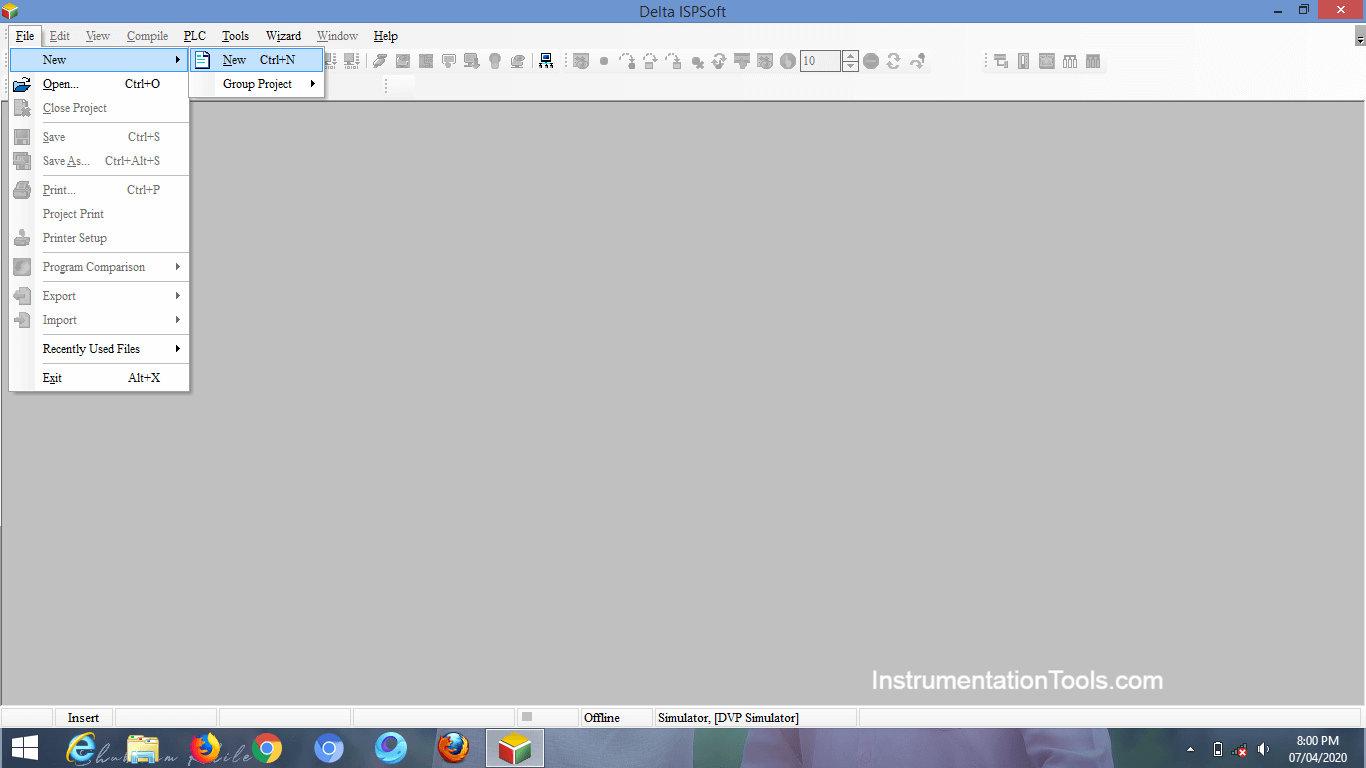 Step 3:
Write down any project name you want e.g. Test Project
Controller Type must be DVP as default
PLC Type Select SV it's because we have downloaded Delta SV Software.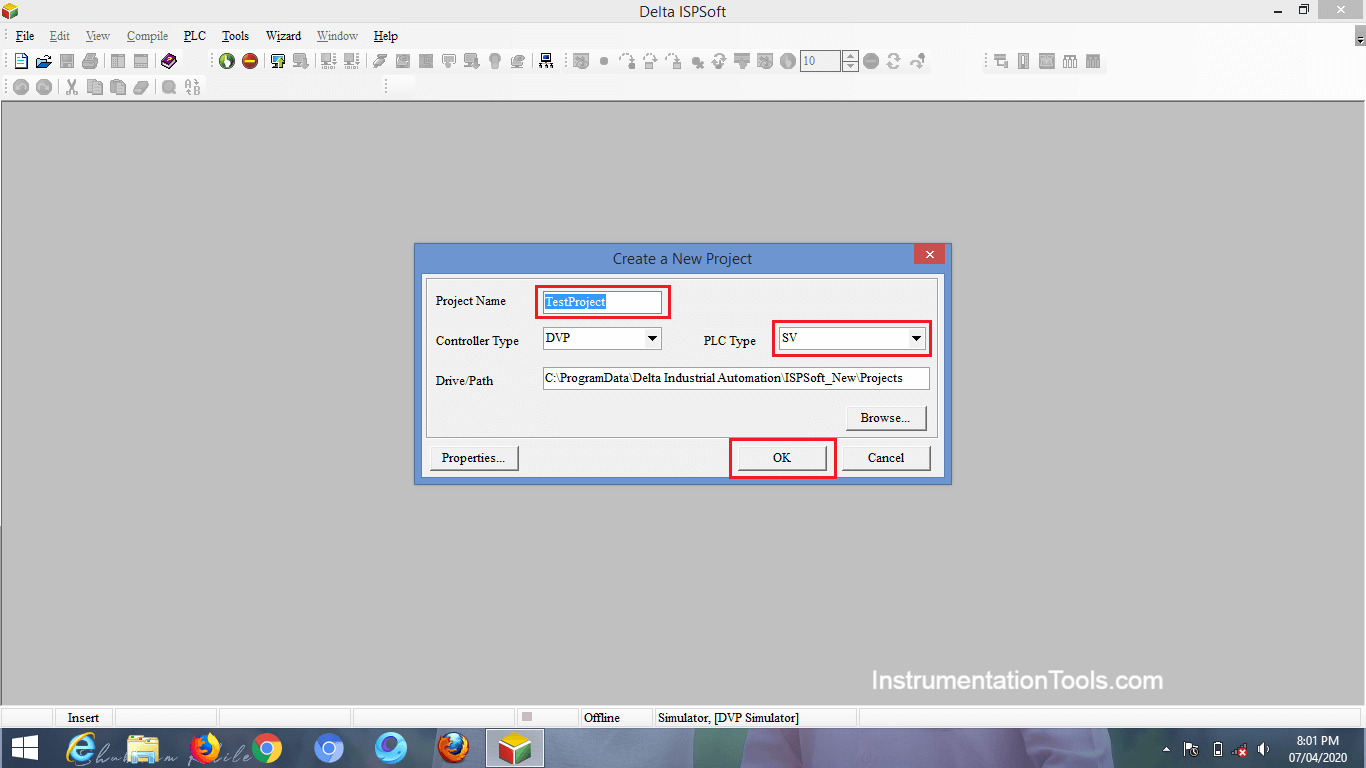 Step 4:
In the previous guideline, We have downloaded the Simulator with Delta Automation Software.
Now Open the Simulator Software and click on Add.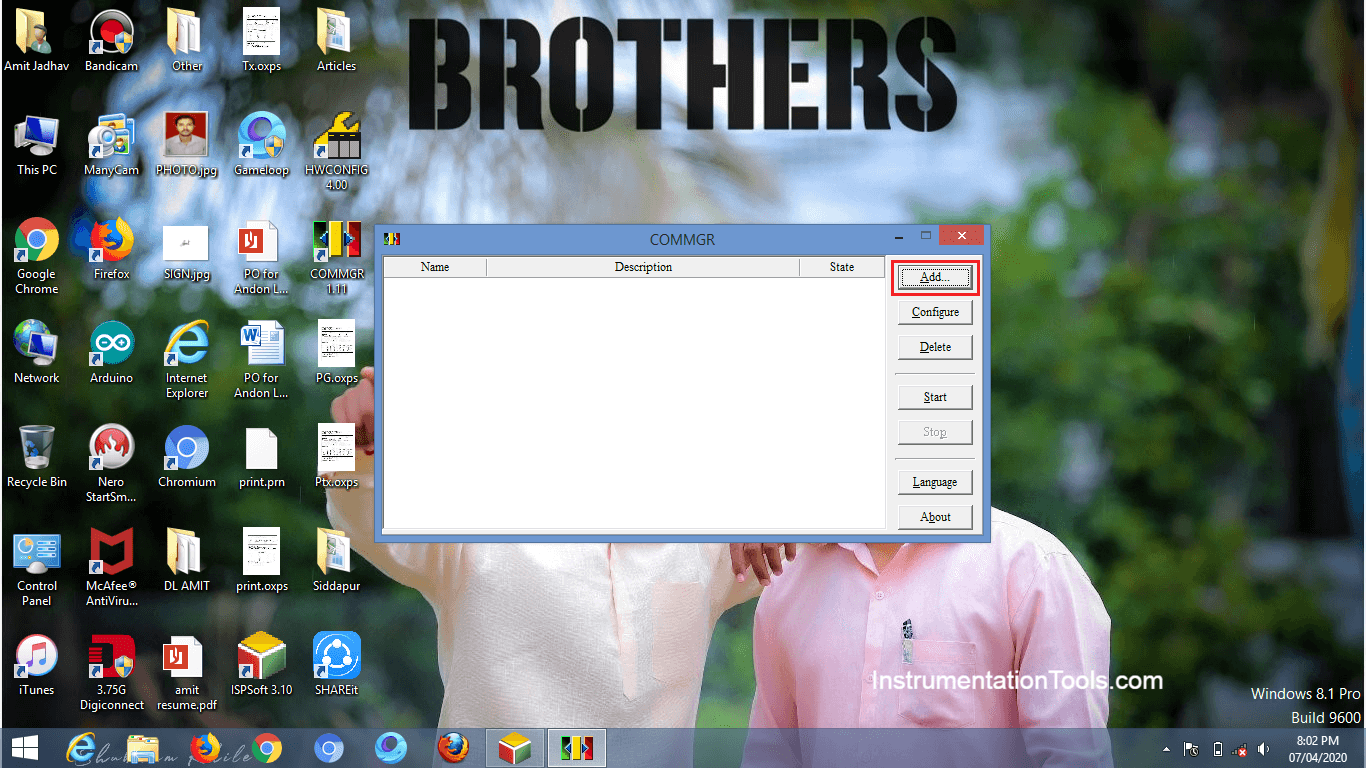 Step 5:
Fill the highlighted area give the Driver name you want, here I am given Simulator so that it is easy to search in PLC software.
Let the Type of Connection setup be DVP Simulator and at last in the Device Setting select EH2/SV Old Series and then click OK.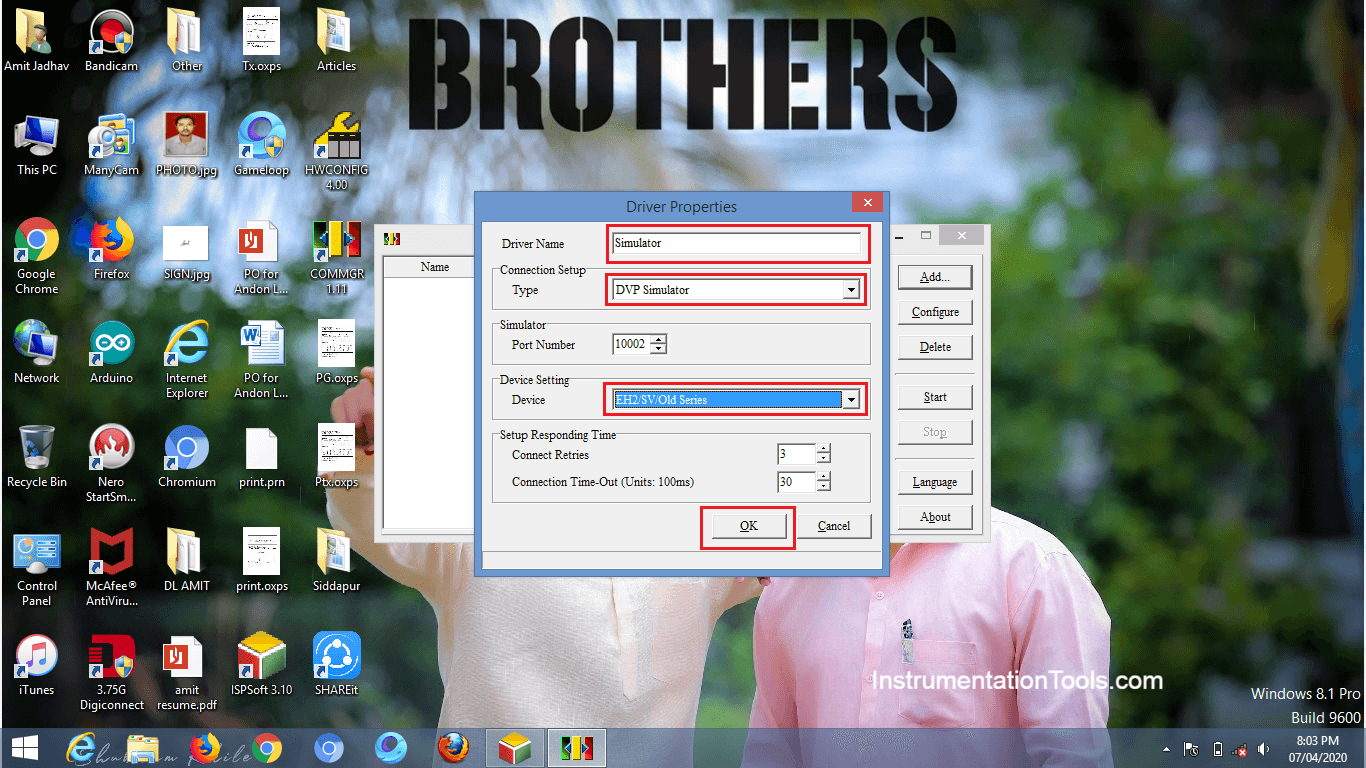 Step 6:
Now you can see this Added Simulator on Menu Screen. Click the START button.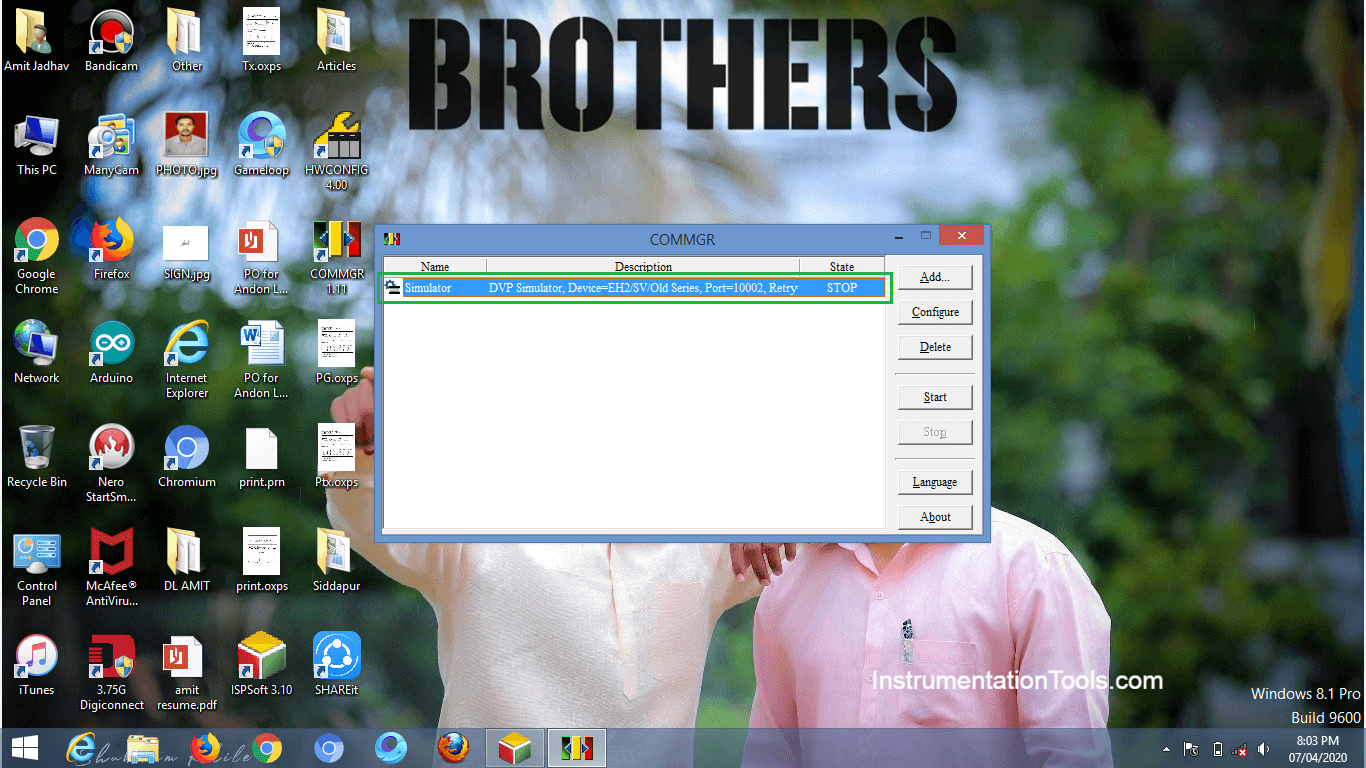 Step 7:
Now open again the ISPSoft 3.10 to link the Simulator which we had generated in the above steps.
Click on the Tools menu from Tool bar and then select Communication Settings.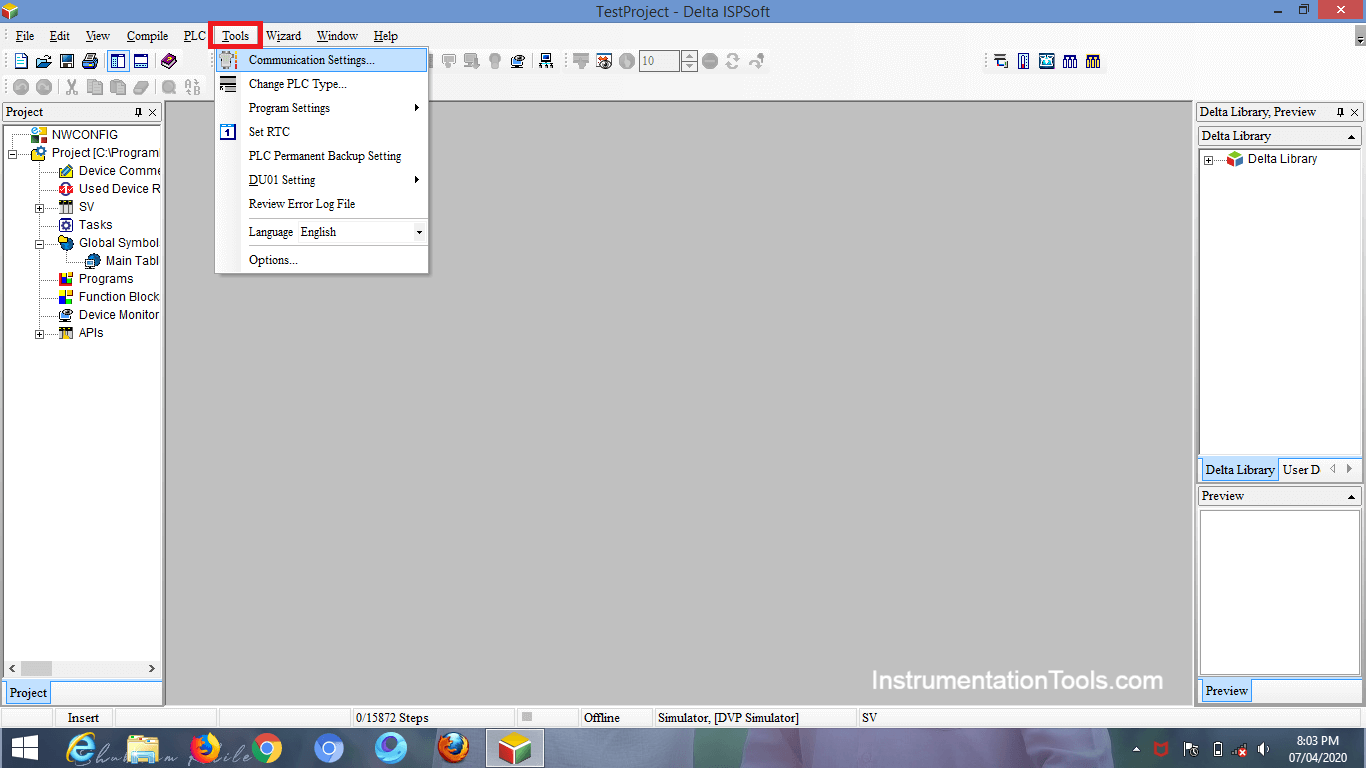 Step 8:
In this step, we need to give the same name which we had given to Simulator then only you will able to communicate a simulator to PLC software.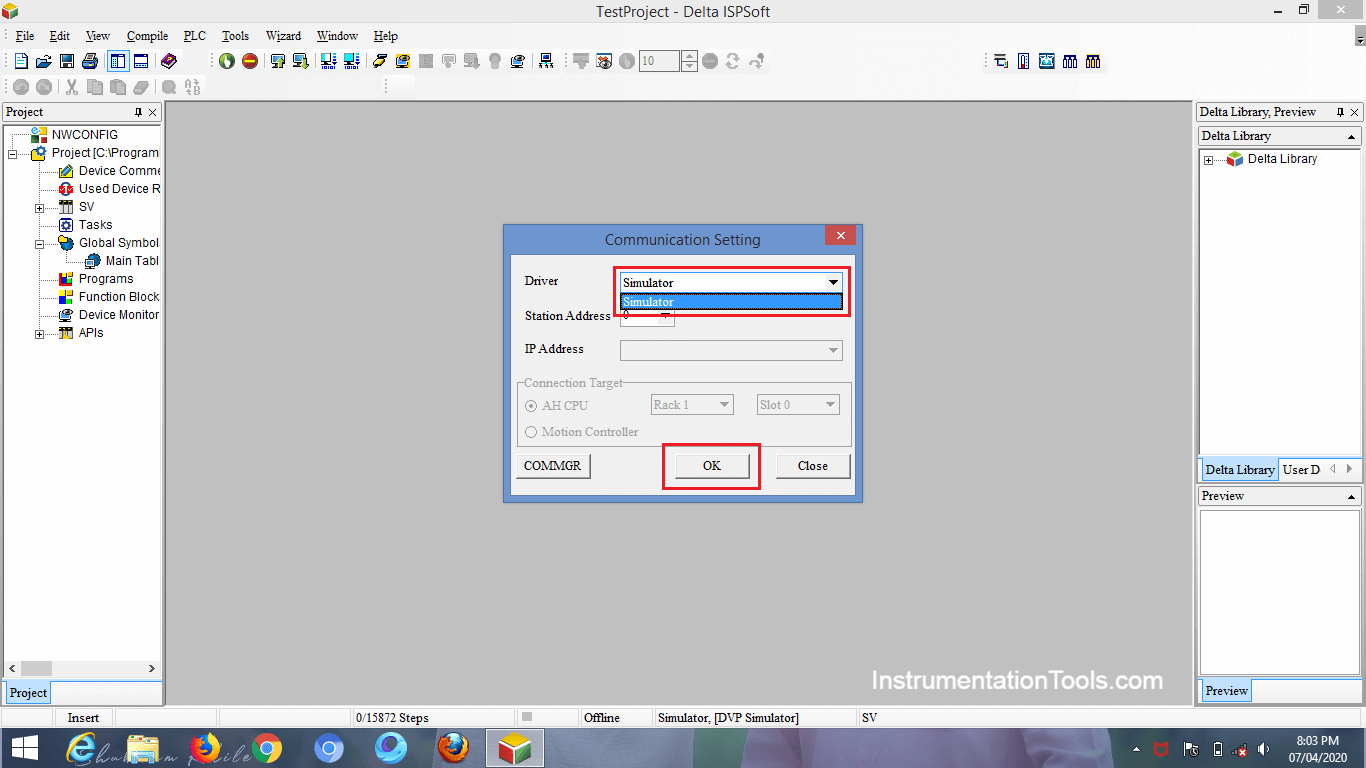 Step 9:
Now we are ready to make a new program, as we had connected simulator already in the above steps.
Right Click on the program structure and click new.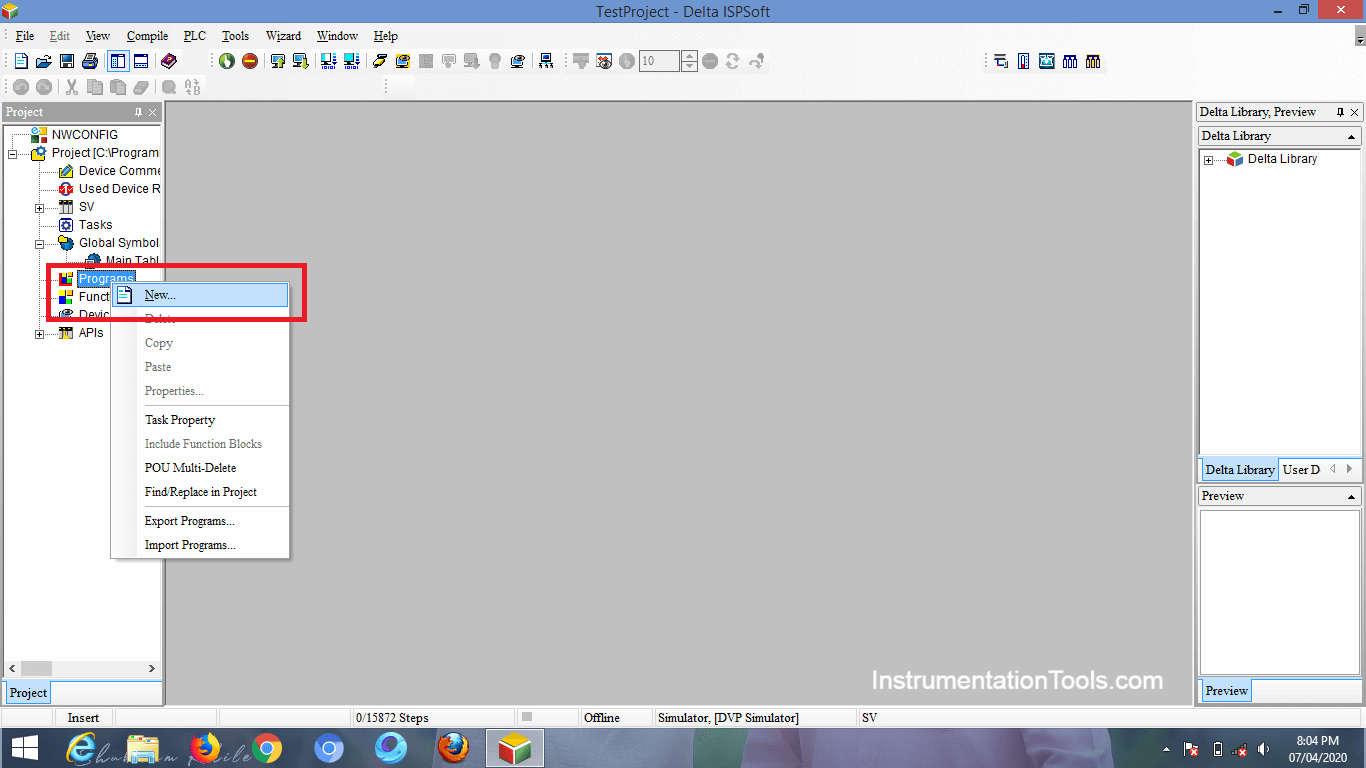 Step 10:
Give the name as user define and select the Cycle task so that it will help us to run the program in continuously manner.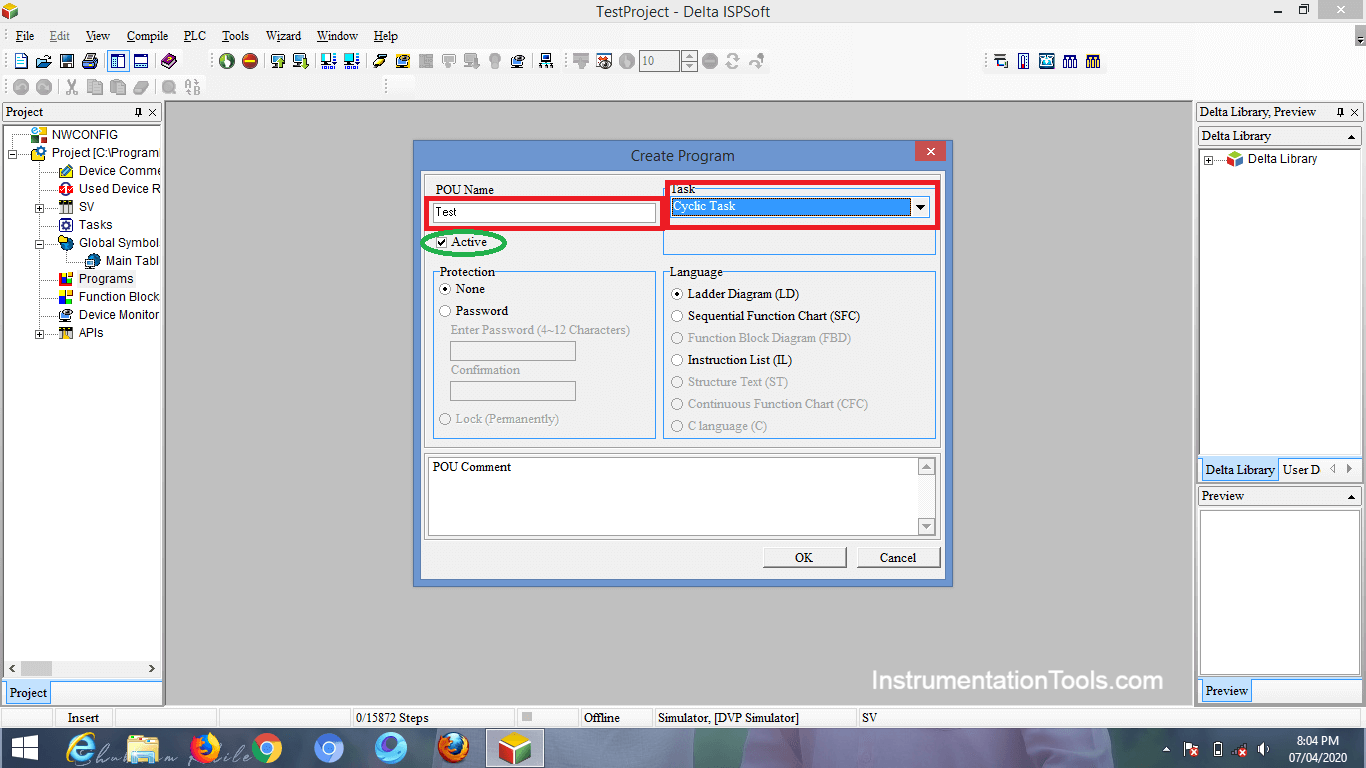 Step 11:
The Program Pop-Up screen will open.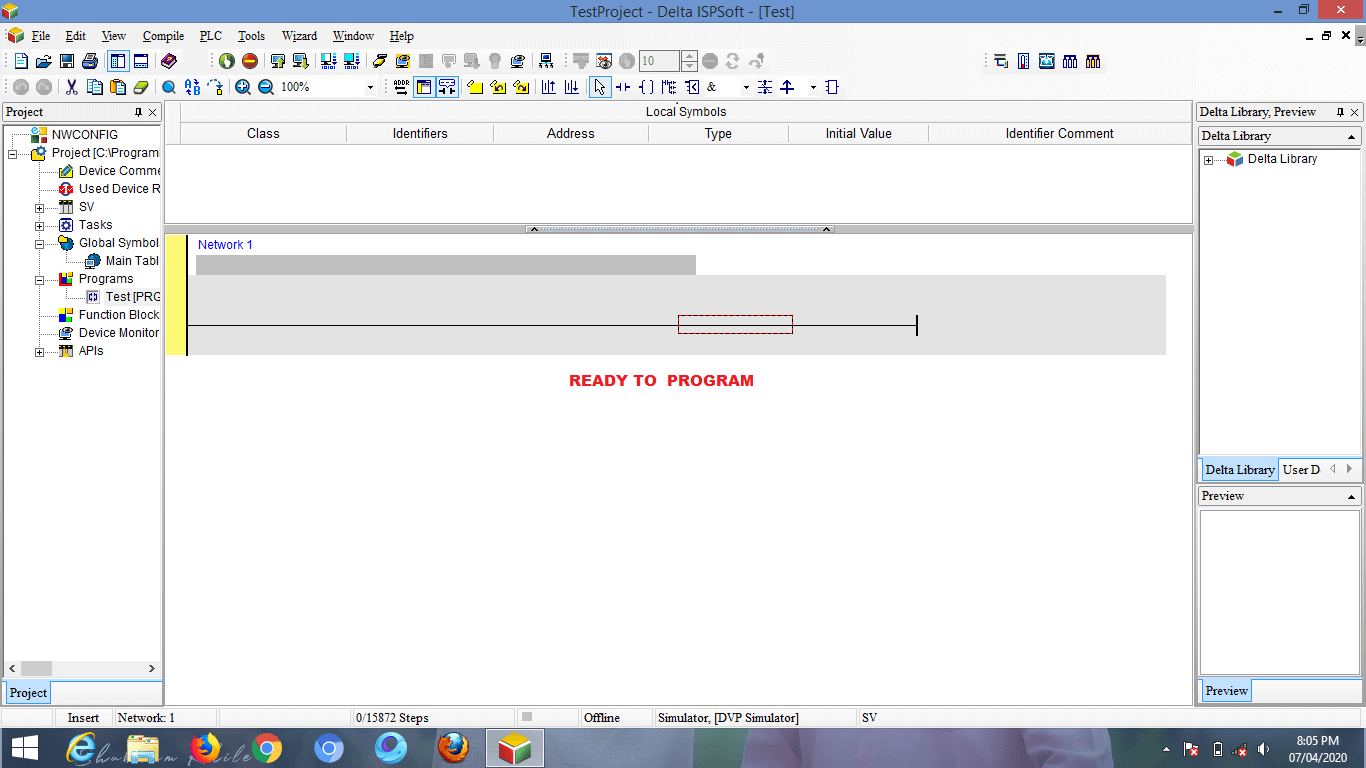 Author: Jadhav Amit R
If you liked this article, then please subscribe to our YouTube Channel for PLC and SCADA video tutorials.
You can also follow us on Facebook and Twitter to receive daily updates.
Read Next: