PlantPAx is the modern DCS that is used nowadays by every process automation company such as Pharma, Chemical, Dairy, Food, and Beverages.
PlantPAx DCS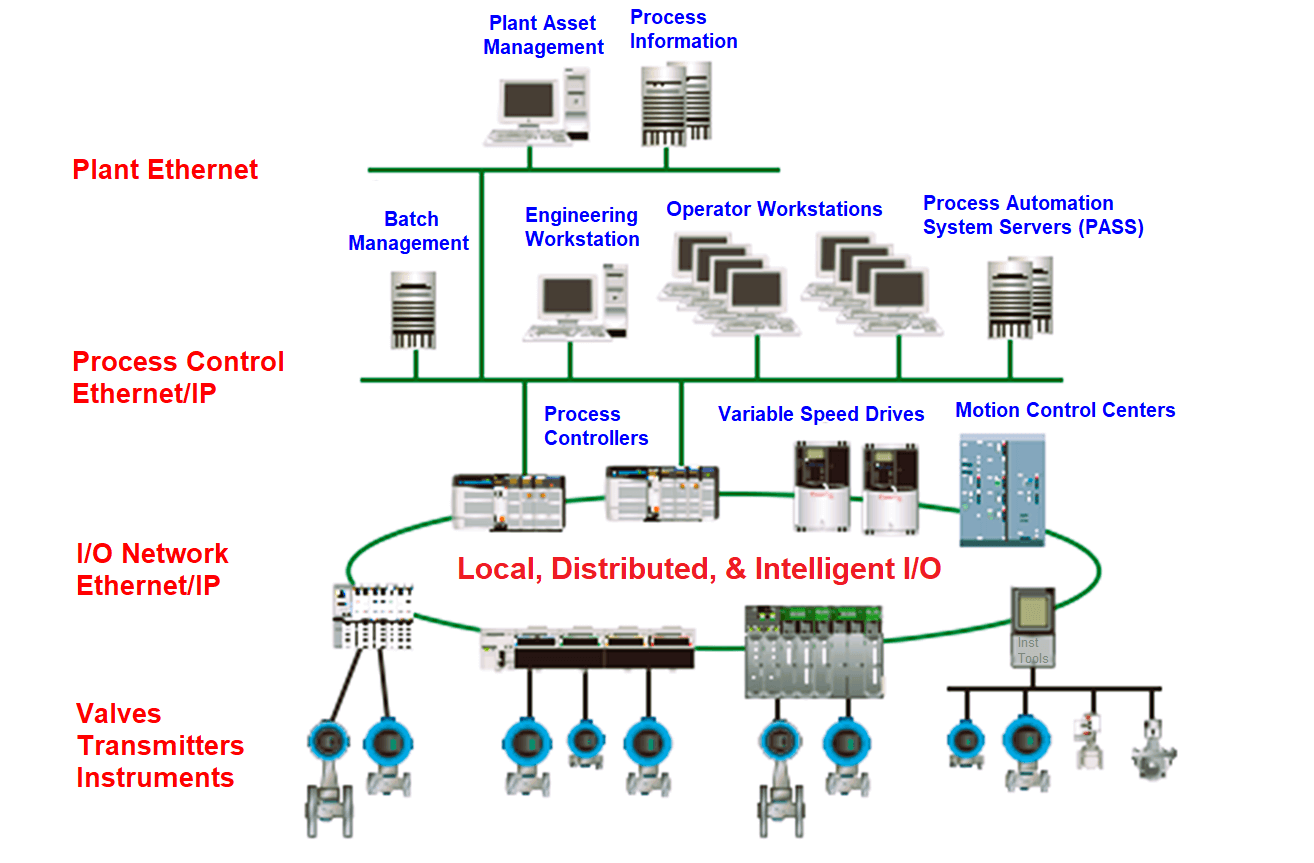 Control Libraries and Modern Visualization are configured using modular and reusing objects, primitive and simplifying design for Commissioning, Maintenance & Operations.
Process Industry
PlantPAx Alarm objects and summary are also very much minimized and downtime operation of the operator with user-friendly GUI in accordance with latest & Current Industry standards.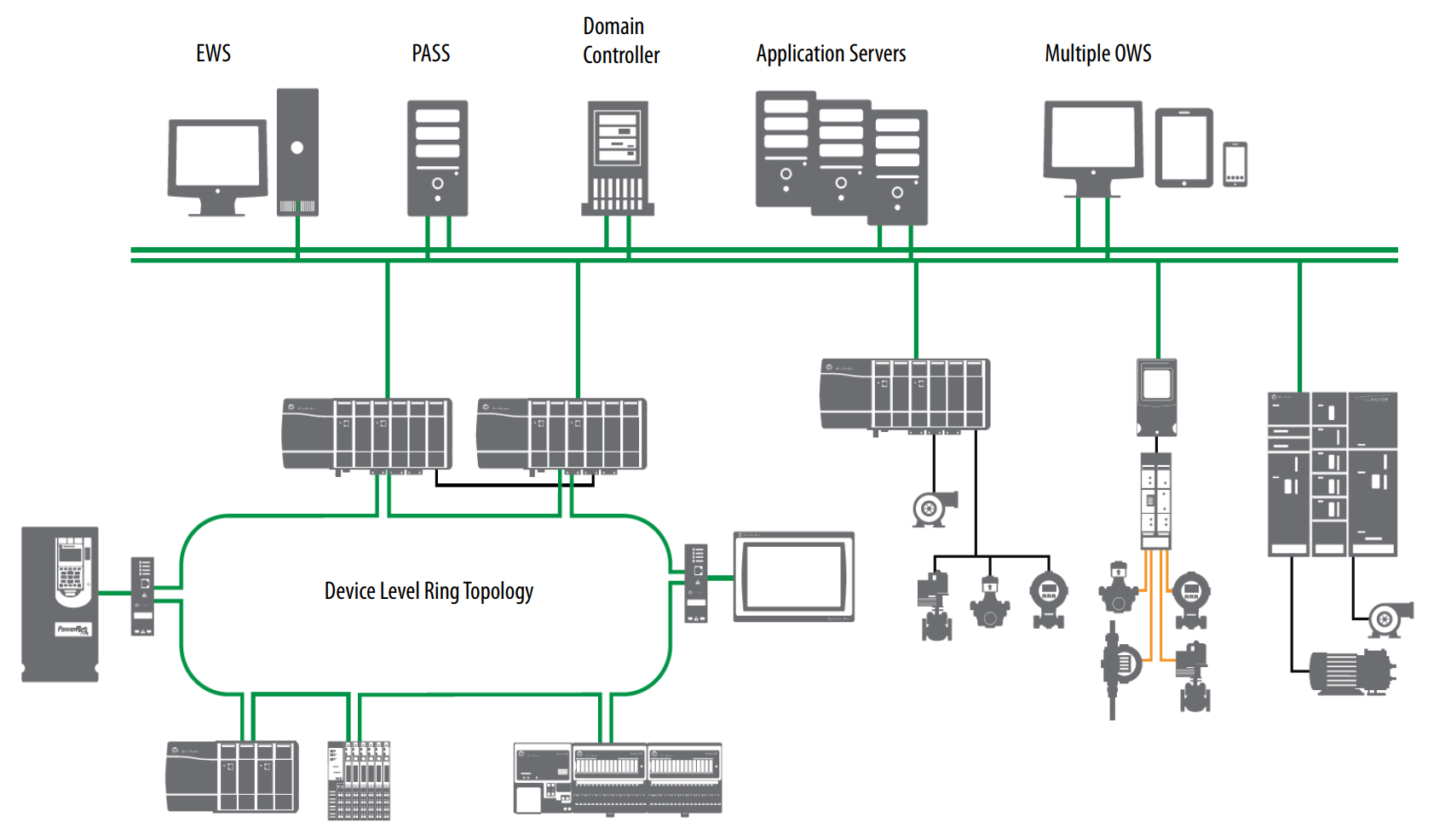 In relation to Performance and Process Standards, PlantPAx marks its scope of Process Optimization to include error-free logic, and modified loop tuning with the advanced library with modern control faceplates.
PlantPAx system is a very much robust and distributed platform to act as a standalone in terms of PLC and SCADA.
User Requirement Specifications
PlantPAx Library includes HMI Area security which is very much defined for the operation to Administrator, Engineer, Supervisor, and Operator, as it includes below Security codes which include diversifying functionality for each user which comes under any user group and easily able to track operations and performance.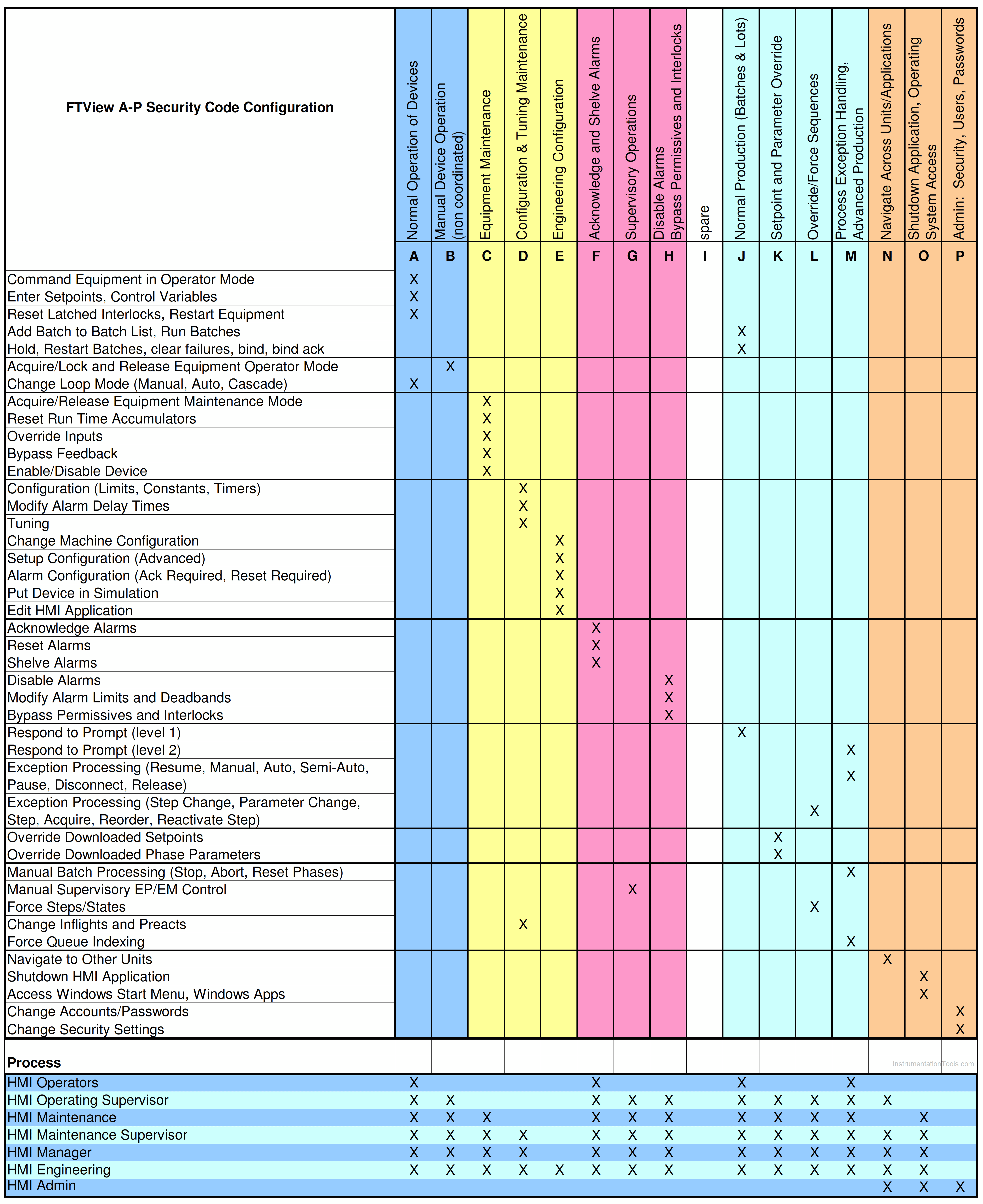 Batch development and Integration
The Batch development includes ISA 88 standards for the development and integration of Scada and PLC Operations with the scalable and trackable machine and process applications in the field of automation.
Process Safety and Integrated Architecture: Guard Logix 5580 and 5590 Controllers enhance process safety with password protected and signature encrypted to increase process stability and security.
Process I/O Modules: Supported Modules are Controllogix I/O HART Modules,
Flex I/O HART modules, Foundation field bus, Profibus Modules for communication.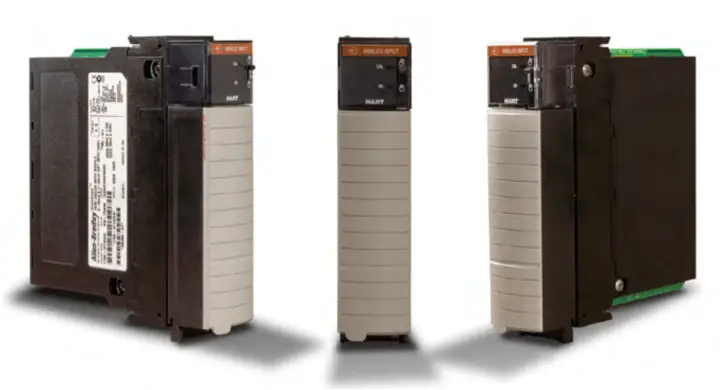 Augmented Graphics
PlantPAx Library comes with great effective Augmented Graphics and trends to view real-time data of any parameters which help in analyzing frameworks to build analytical reporting tools.
Library of Process Objects
Process Objects consist of Graphics, Global Objects, Add on Instructions and User defined tags (UDTs), etc.
It consists of:
1. Discrete Logic with Snapshot
2. Digital Inputs with Alarm
3. Process Graphics Library
4. Digital Output i.e On/Off valve user-friendly faceplates
5. All Analog Instruments faceplate with Multifunctionality for the error-free process running.
Some of the faceplates and Process Graphics library are displayed below.
Process Graphics Library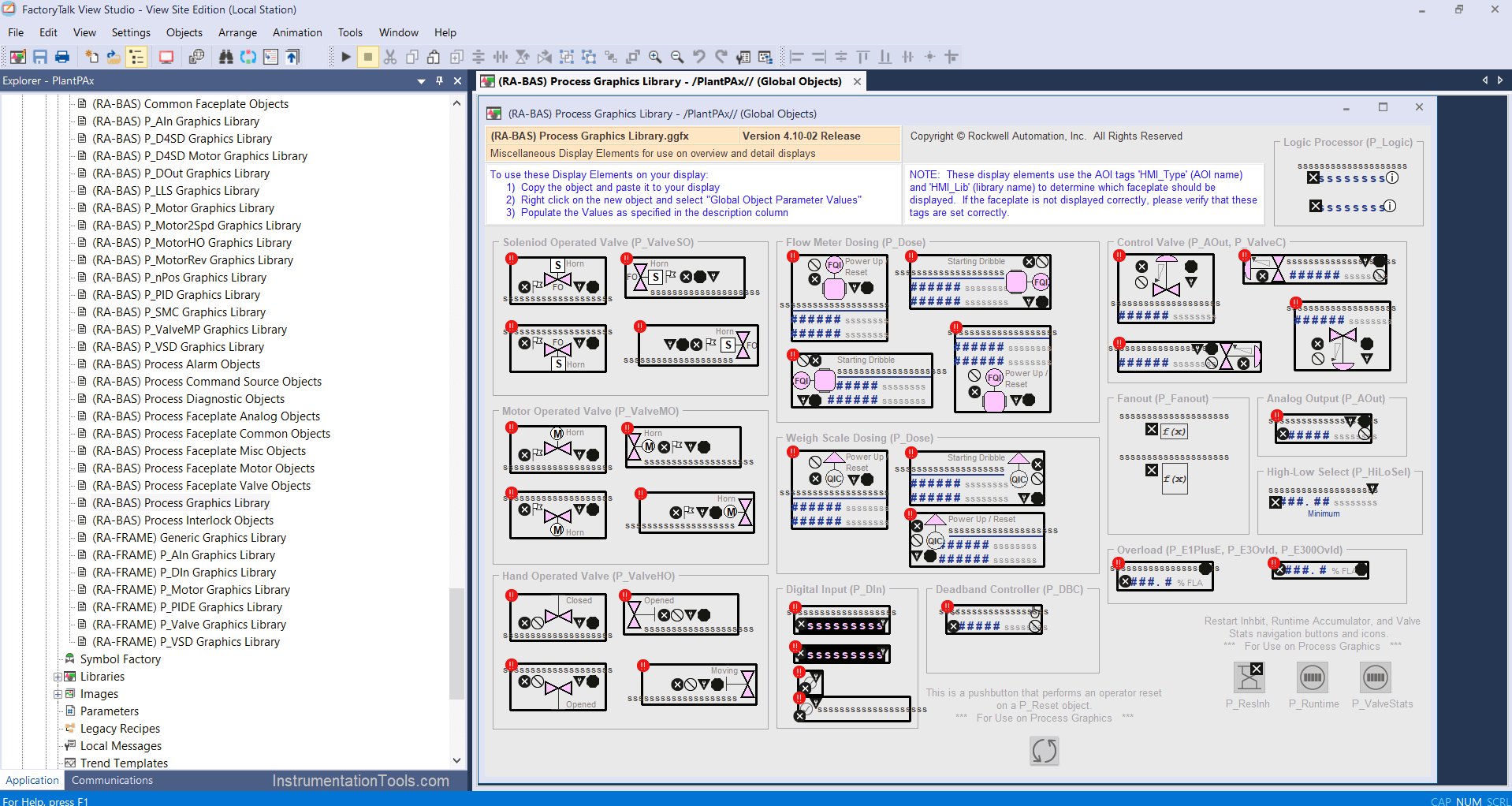 The above images show on/off valves, and control valves to be used while creating mimic, also there are multiple horizontal and vertical directed valves are available to place accordingly.
Process Advance Faceplate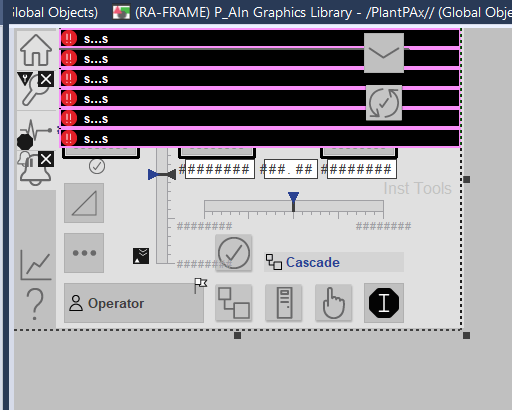 Above Faceplate is of Control Valve where you can operate and modulate the control valve with all available functionality, also you can modulate the valve here itself and bypass the interlocks.
Advantages of PlantPAx over Normal SCADA
PlantPAx Brings together DCS/SCADA, you can choose either SCADA or DCS. If it is a Hybrid or Process application, you require both.
Comprehensive built-in Instruction sets
Embedded Alarms can be configured with multifunction's available to shelved, acknowledge, etc.
Applications of PlantPAx
PlantPAx is widely used in Process industries such as Pharma Chemical, Food Beverages, Cement, and Paints.
A Demo SCADA Mimic was Created on PlantPAx Library 3.5 as shown in the below image.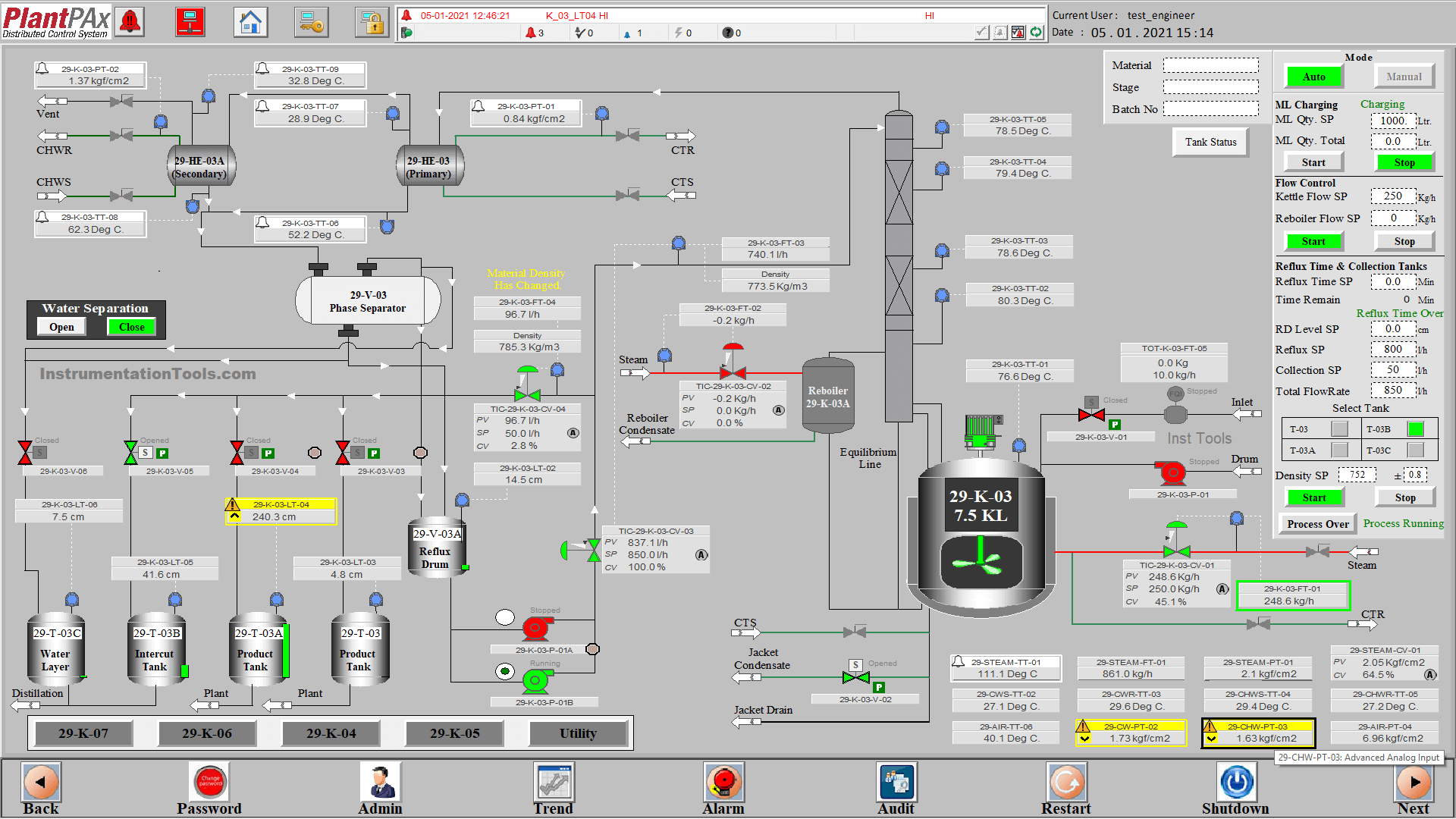 References
Author: Hiten Panchal