The calibration hierarchy helps us to record the sequence of calibrations performed on an instrument from a reference standard to the final measuring system.
Any type of local calibration performed in-house of an industry must be compared with a national standard and it must be documented.
It helps us to ensure proper record of instrument traceability.
There are different levels of calibration standards available from national level to the local level.
Calibration Standards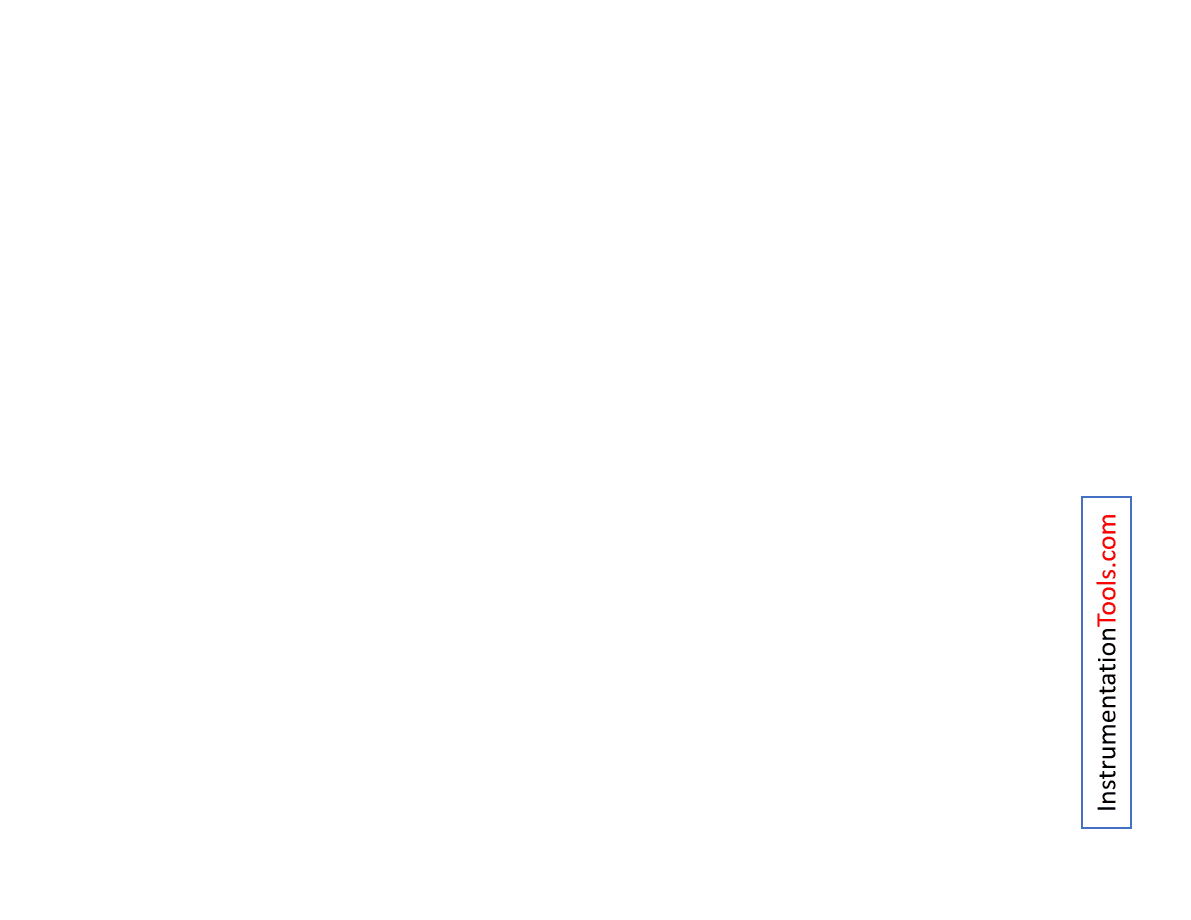 We calibrate our instruments in our Local Calibration lab. The local calibration lab is accredited by NABL in India (National Accreditation Board for Testing and Calibration Laboratories). I.e. NABL is one level up from the local calibration lab. Similarly NABL is accredited by APAC and APAC is accredited by ILAC.
International Laboratory Accreditation Co-operation (ILAC) is Apex Organization.
ILAC is the international organization involved in the accreditation of conformity assessment bodies including calibration laboratories and testing laboratories.
As quality of product or Calibration results should be same all over the world, ILAC organization is formed to keep checked on this results.
As this body cannot reach every part of world, it has branches all over the world name as Regional Offices. Eg- EA, APAC, etc…
ILAC and IAF (International Accreditation Forum) work together and coordinate their efforts to enhance the accreditation and the conformity assessment worldwide.
Around the world, geo-political regions such as the European Community, and Asia-Pacific, the Americas and others, established regional cooperation to manage the work needed for such mutual recognition.
Regional Co-operation bodies under ILAC are EA in Europe, APAC in the Asia-Pacific, IAAC in America, AFRAC in Africa, SADCA in Southern Africa, and ARAC in the Arab region.
Regional Cooperation Bodies are those whose regional Mutual Recognition Arrangements (ILAC MRA) have been successfully peer-evaluated by ILAC.
ILAC and all regional bodies ensure that all accredited laboratories comply with ISO 17025 (for calibration and Testing).
EA– European Accreditation Cooperation
APAC– Asia Pacific Accreditation Cooperation
IAAC – Inter-American Accreditation Cooperation
 AFRAC – African Accreditation Cooperation
SADCA – Southern Africa Accreditation Cooperation
ARAC– Arab Accreditation Cooperation
EA has 50 Members. EA also cooperates with EURAMET (European Association of National Metrology Institutes) to publish several guidelines useful for accreditation calibration laboratories.
APAC was established on 01 January 2019 by amalgamation of two former regional accreditation bodies APLAC (Asia Pacific Laboratory accreditation cooperation) and PAC (Pacific accreditation cooperation). It has 48 full members across 29 Countries, 17 Associate Members and 6 Affiliates. NABL is one of the Full members.
National Accreditation bodies provides accreditation to calibration laboratories in respective countries.
National Accreditation bodies are UKAS in the UK, FINAS in Finland, NABL in India, A2LA in USA, and SANAS in South Africa.
UKAS– United Kingdom Accreditation Service
NABL– National Accreditation Board for Testing and Calibration Laboratories
A2LA– American Association for Laboratory Accreditation 
SANAS – South African National Accreditation System
Respective National Accreditation bodies are Member of Regional Co-operation bodies and ILAC.
Calibration Organizations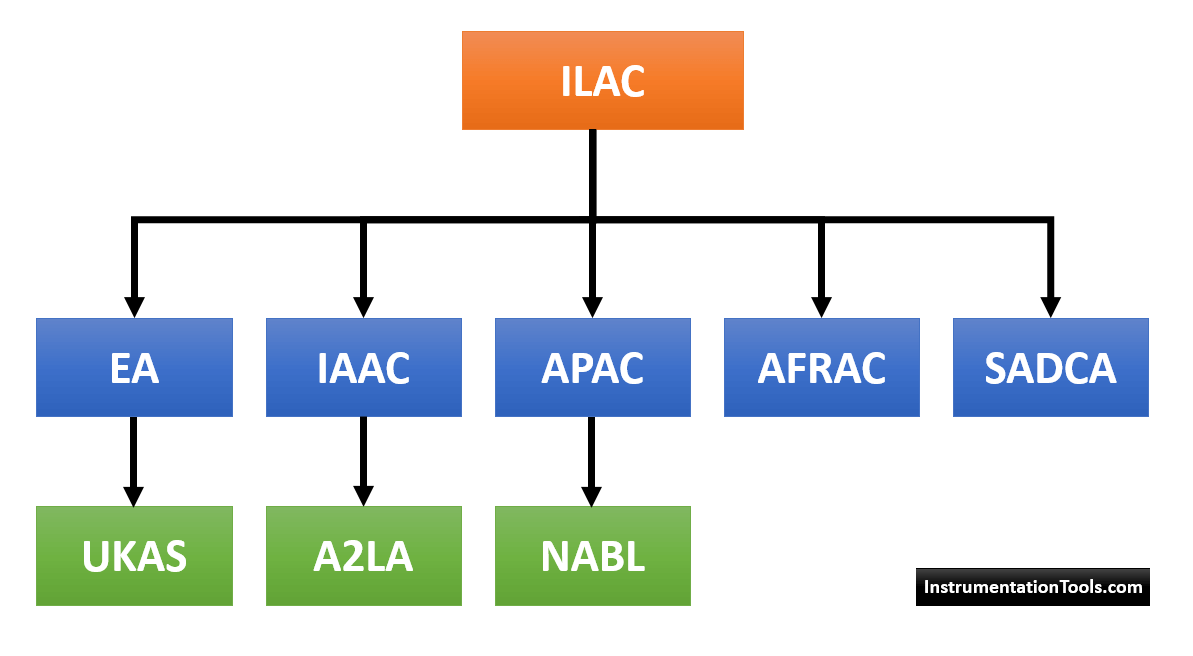 If you liked this article, then please subscribe to our YouTube Channel for Instrumentation, Electrical, PLC, and SCADA video tutorials.
You can also follow us on Facebook and Twitter to receive daily updates.
Read Next: