Learn the testing procedure for the field instruments impulse line, pipe, or tubing pressure leak test.
Table of contents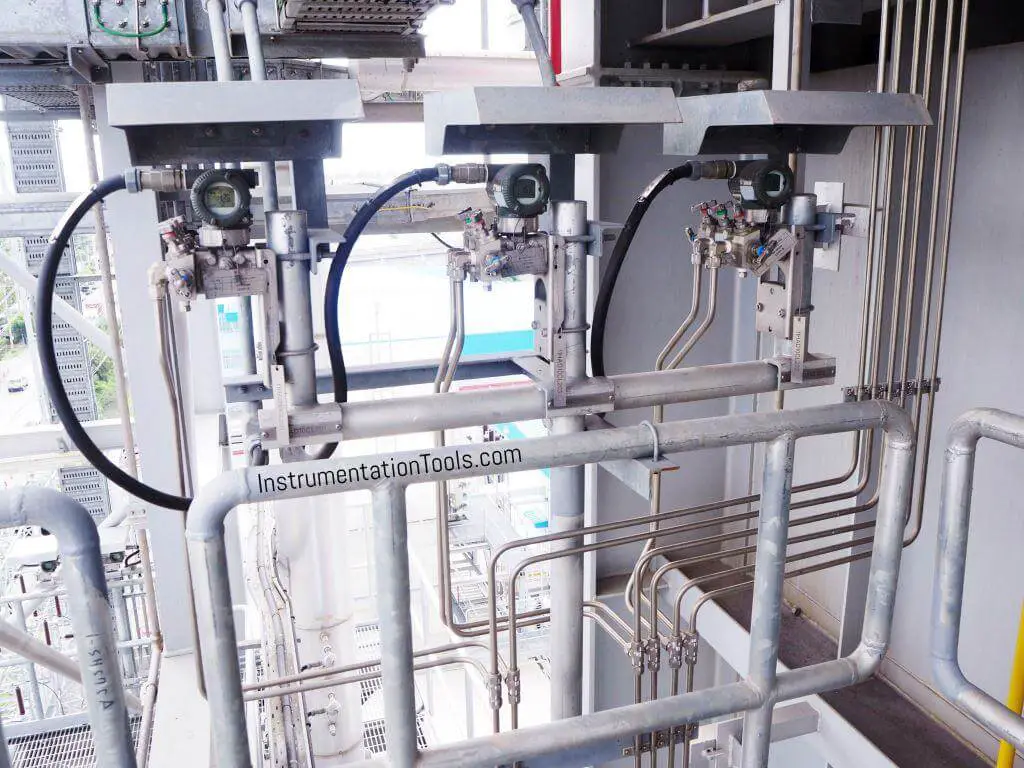 Test Pressure Equipment
Test gauge, Hydro manual pump, Hose
Guage used shall be calibrated +/- 1% accuracy and shall have valid calibrate stickers
Test Medium
Testing Pressure
The test pressure equipment shall be 1.5 times of the max. working pressure
Incase of pneumatic test, test pressure shall be 1.1 times
Checks To Be Carried Out Before Starting Pressure Test
Ensure that ferrules are correctly installed
Impulse lines shall be supported and slope maintained properly
Ensure that instrument connected is isolated
Barricade the area for hydro test access shall restrict to authorized persons only
Use all safety PPE's ( Personal Protective Equipments)
Impulse Line Testing Procedure
After verifying the completeness of all above applicable records line shall be cleared for the pressure test
Avoid air pocket for mention vents at high points shall be left open and not closed until clean test medium flow from the outlet
If leaks are observed in the line, marks these leaks and de-pressurize the line
Before starting repairs, ensure that the lines shall be drained properly
If any repairs have been carried out, this line shall be re-pressurize tested, and documented
Post Testing Procedure
De-pressurization of the line shall be carried out in a controlled manner
Immediately release of pressure is not permitted
These lines are to be drained out and air flushed after testing
Final Checks to be Carried Out
All the tubes are to be properly cleaned by using compressed air
Check that all connections are done properly.
Read Next: