This article is about to use of a rewire tool using Simatic manager.
Rewire tool is only used when you want to replace old input or output with a new one.
You can use this only in an offline window of Siemens Simatic Manager.
Rewire Tool in Simatic Manager
Do follow the below steps to know how to replace old I/Os with a new one using rewire tool.
To make changes, always remember to select the block which you want to replace with new I/Os.
If you select only a single or few blocks then changes only apply to the selected blocks and not to the whole project.
 Step 1:
Open Simatic manager. Select the "blocks".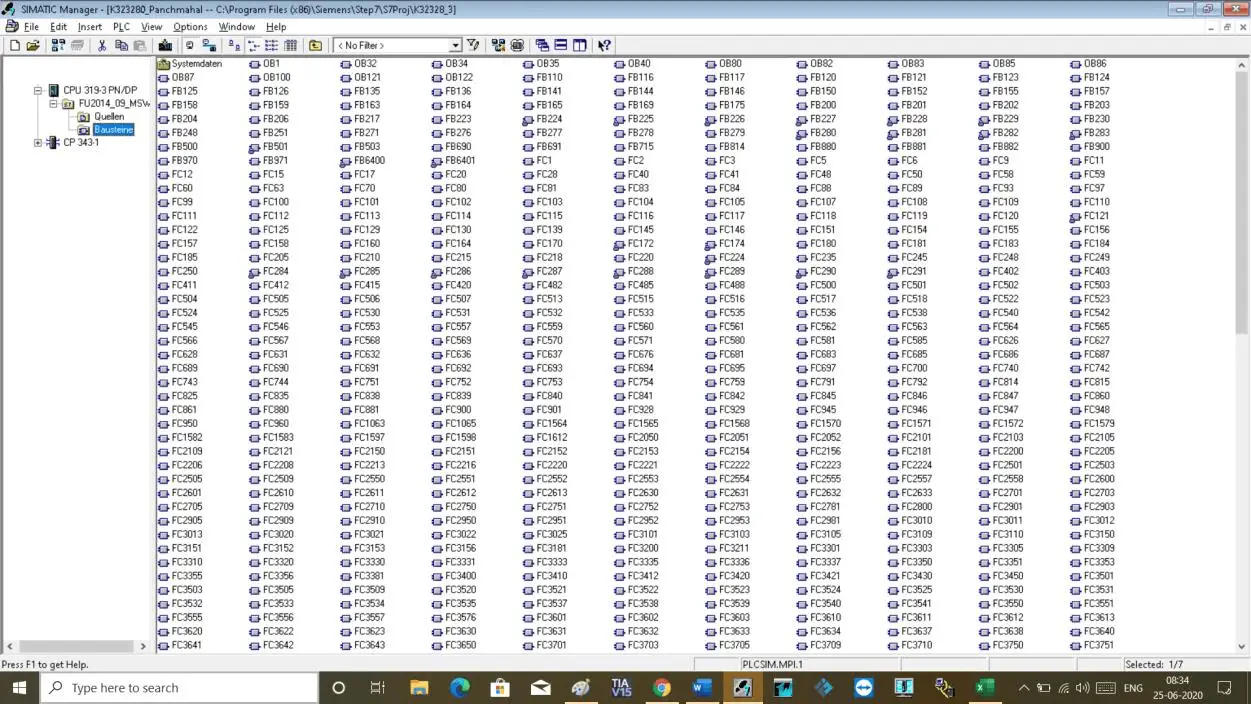 Step 2:
To open a rewire tool, you can open it in two ways.
First, select the block and go to the option where you can find "rewire".
Second, select block and do right click and choose "rewire".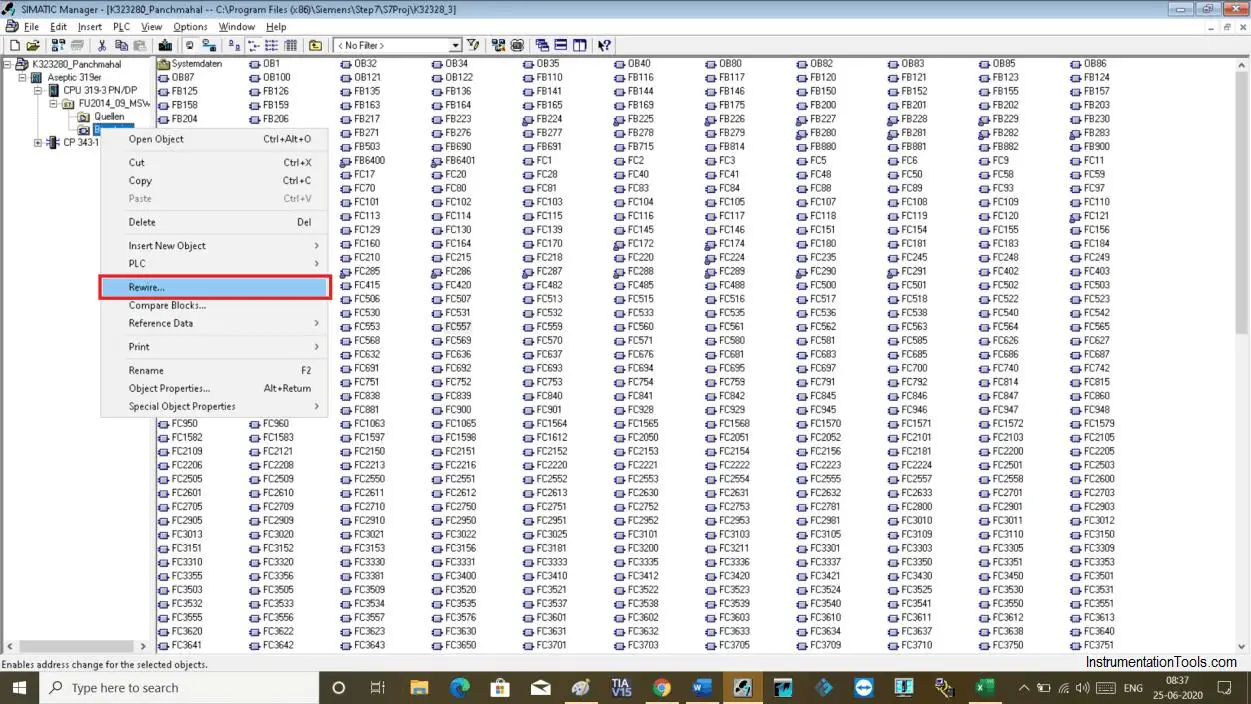 Step 3:
The following window will open up. Here, you can add old addresses and replace it with a new one.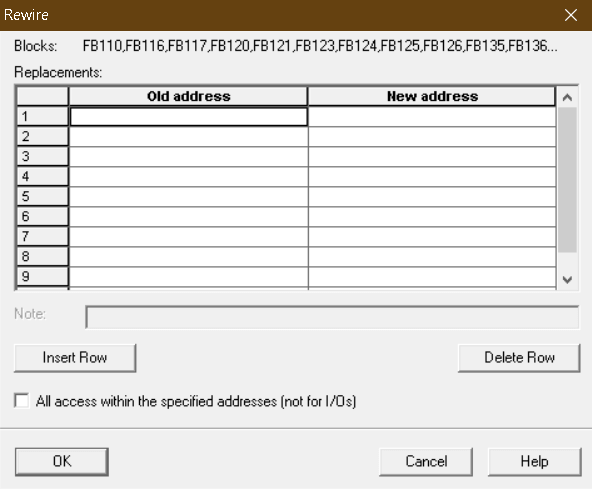 Step 4:
For example, I have changed some of the addresses as shown in the below window.
After adding addresses click "ok" to proceed.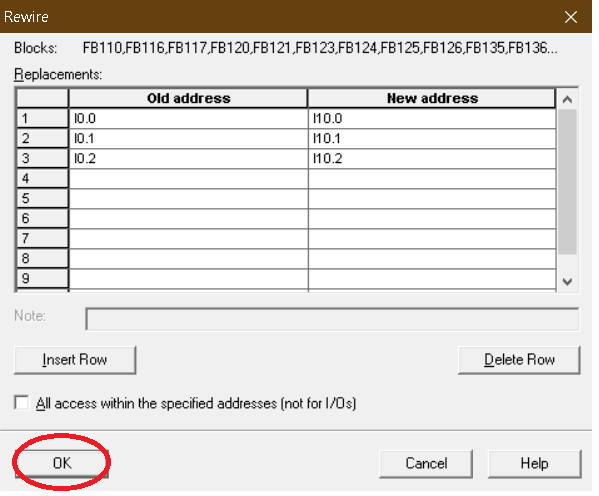 Step 5:
The following pop-up will open. Click "yes" to proceed.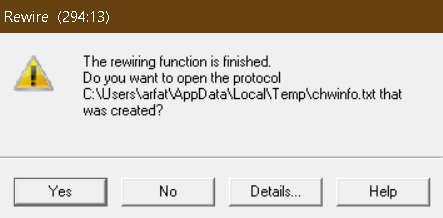 Step 6:
The following list of the changes will appear in the notepad. Where you can see the list of the block and were changes made to.
You have successfully made changes to the addresses.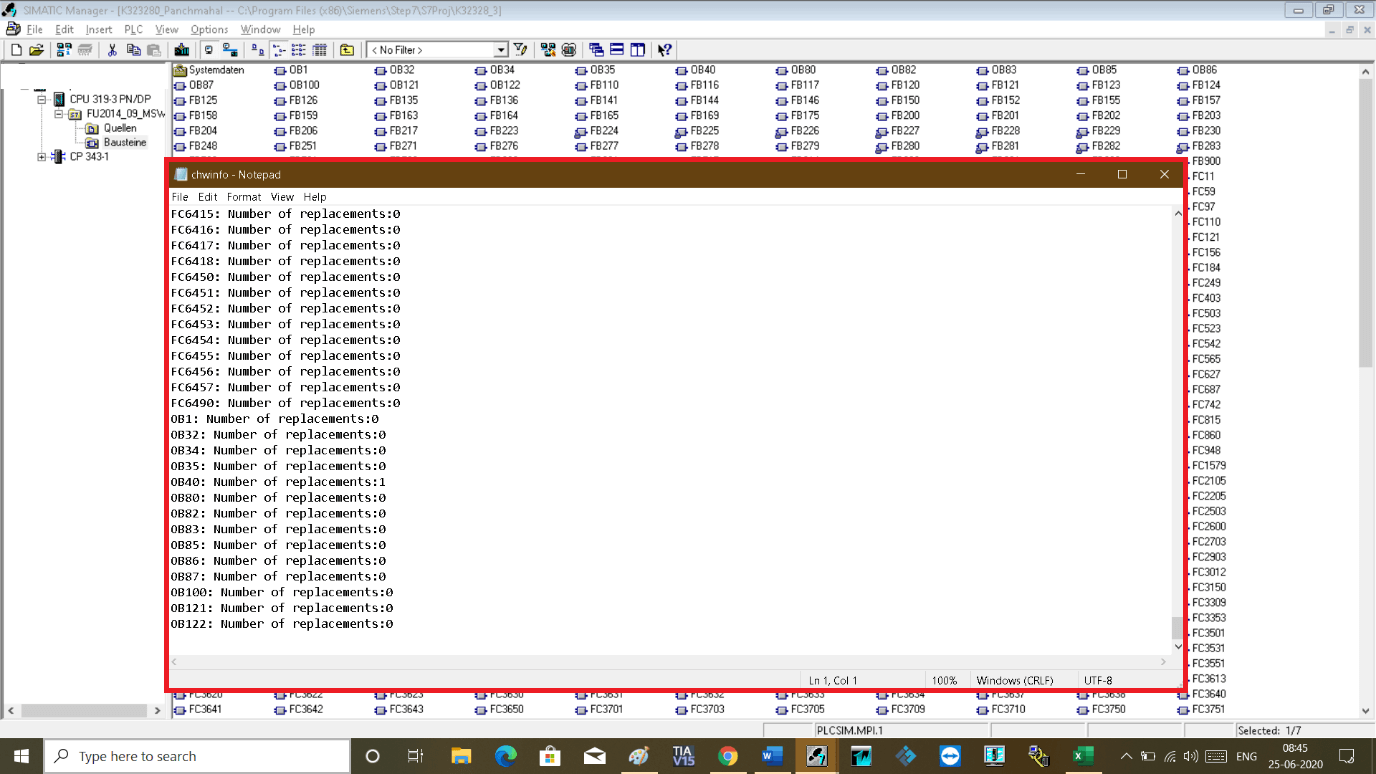 Author: Suhel Patel
If you liked this article, then please subscribe to our YouTube Channel for PLC and SCADA video tutorials.
You can also follow us on Facebook and Twitter to receive daily updates.
Read Next: