Pressure Gauge Functional Testing
Test Equipment Required
Dead Weight Tester
Test Gauge
Also Read : What is a Dead Weight Tester ?
 Typical Test Set-up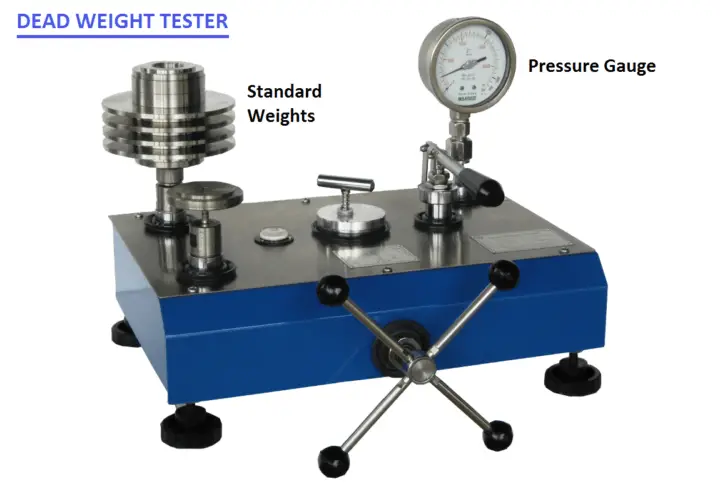 Procedure
a. Check and confirm pressure gauges range is as per data sheets.
b. Hook-up instruments as per typical test set-up.
c. With calibration pressure at zero, confirm the gauge indicates zero.
d. Apply calibration pressure at 100% of range. confirm the gauge indicates maximum span.
e. Carry out 5 points calibration check at 0%, 25%, 50%, 75%, 100% of span for rising and falling.
f. Record all results in Instrument Calibration (Indicator, Recorder) Checksheet.
Note: Hydraulic pump/ test gauge to be used in lieu of deadweight tester for site Calibration.