The Industrial Internet of Things (IIoT) is the set of smart sensors, devices, and actuators connected with industrial applications and the Internet.
This network permits data collection, analysis, and improvement of production, increasing efficiency and reducing the costs of the manufacturing, also service process.
The Industrial Internet of Things (IIoT) comprises machinery connected to the Internet and advanced analytics platforms that process the data that is produced.
How does the IIoT work?
IIoT is a network of smart devices connected to systems of systems that monitor, control, collect, exchange and analyze the data.
In other words, the Internet of things is a network of physical objects or things that collect and exchange data to monitor and control industrial processes.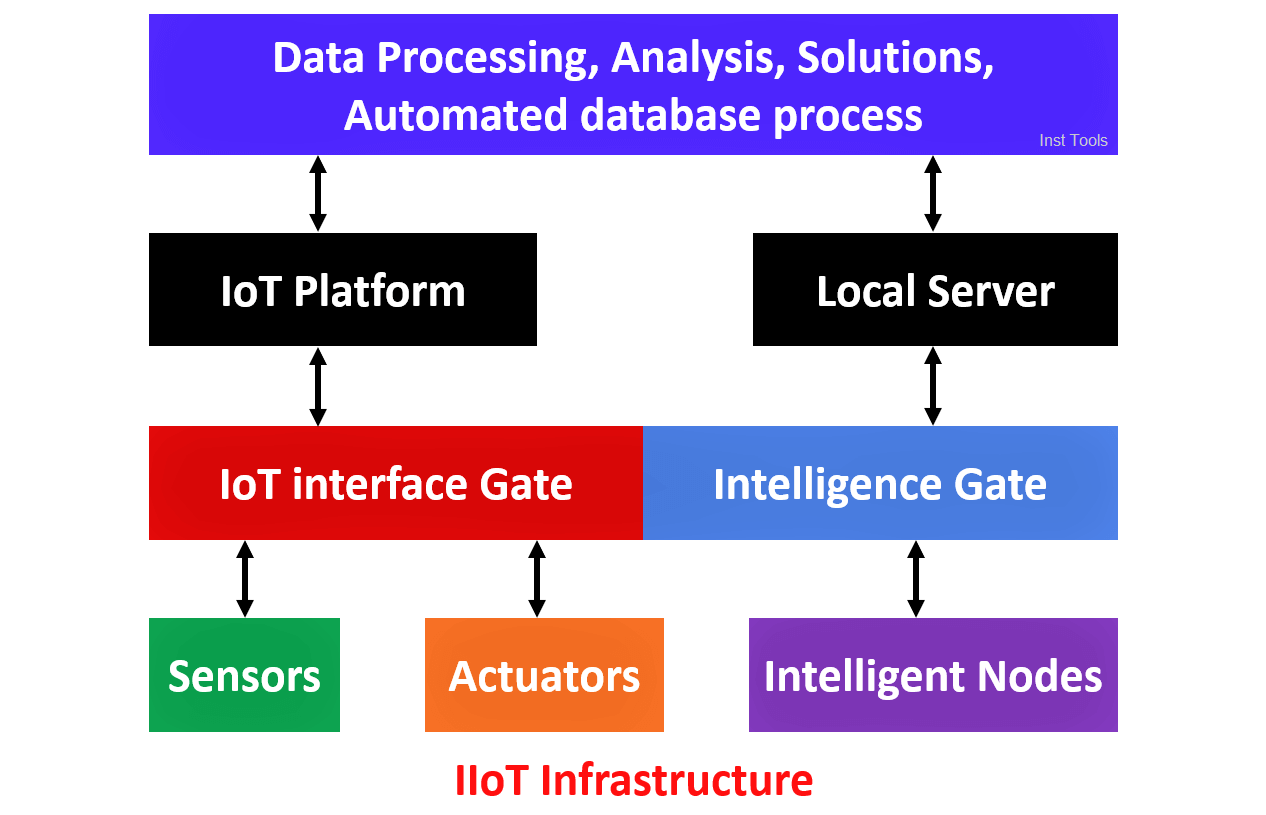 Importance of Industrial Internet of Things (IIoT)
The industrial internet of things (IIoT) is concerned with the effective utilization of smart sensors, transmitters, and actuators to increase industrial production and manufacturing processes.
IIOT uses the ability of smart machines and real-time analytics used to utilize the data that "dumb old machines" have produced in industrial establishments for years.
This information can be used for predictive maintenance as well as to modify to achieve maximum efficiency in business processes.
The philosophy that guides and also drives the industrial internet of things (IIoT) is that smart machines are better than human beings at capturing and analyzing data in real-time.
In addition to that, they are also better at communicating important information, it can be used to drive business decisions more effectively, accurately, and faster.
Advantages of Industrial Internet of Things
Why are manufacturers investing? The following are some advantages of IIoT.
Reduced costs
Optimize asset utilization
Improve worker productivity
Enhance worker safety
Improve sustainability
IIoT enables predictive maintenance of assets
Preventive maintenance
Timing based on age or use
Predictive maintenance
Employ condition monitoring and analytics to predict failure.
Benefits of IIoT
Connected sensors and actuators enable industrial establishments to detect problems and capabilities in advance and save time and money while supporting business intelligence efforts.
IIoT technologies help field service technicians identify potential problems with customer equipment before they become major problems, allowing technicians to fix problems before making customers uncomfortable.
IIoT also improves facility management. We are aware that the rotating equipment is susceptible to wear and tear, as well as certain conditions within a factory, sensors can monitor vibrations, temperature.
In the manufacturing sector, IIoT has great potential for quality control, helps planning, improved machine uptime, and sustainable practices, supply chain traceability, and overall supply chain efficiency.
In an industrial context, it is crucial for processes such as predictive maintenance, improved field service, asset management, asset tracking, and energy management. Supports a safe working environment.
Risks with IIOT systems
Many security problems are associated with networks directly connected to the internet. Potential risks are due to exposed ports, obsolete firewall updating.
Malicious activities like hacking, data interception, and targeted attacks. Attention needs to be paid regularly in monitoring and detection in case of malware infection.
Differences between IIoT and IoT
The Internet of Things (IoT) refers to everyday objects that connect to a network and exchange data with other devices, while the Industrial Internet of Things (IIoT) is a part of the IoT.
In general, the IoT includes any equipment that takes advantage of the Internet connection to send and receive data. When this equipment is used for industrial purposes, it is considered Industrial Internet of Things (IIoT).
User's Internet of Things (IoT) devices include products such as lights, locks, and home thermostats that are connected.
On the other hand, Industrial Internet of Things (IIoT) devices encompass a large number of elements, such as plat process meters, factory machines, or machines, flow, pressure, and temperature sensors in the pipelines, vessels.
The future of the IIoT
The Industrial Internet of Things (IIoT) is widely regarded as one of the top trends affecting industrial organizations today and in the future.
Industries are pushing to modernize their systems, machinery, and equipment to adhere to new regulations. This is to keep up with increasing market speed, volatility, and to deal with disruptive technologies.
Industries that adapted IIoT have seen remarkable improvements in safety, efficiency, and growth profitability. This trend is expected to continue as IIoT technologies become more widely adopted.
If you liked this article, then please subscribe to our YouTube Channel for Instrumentation, Electrical, PLC, and SCADA video tutorials.
You can also follow us on Facebook and Twitter to receive daily updates.
Read Next: