How do instruments and controllers communicate in a process control?
Has it ever came in your mind how instruments and controllers communicate?
We know for a fact that communication may come wired or wireless but with the wast variety of process instruments nowadays how do this instruments work when connected to controllers of a different make.
Communication protocols is what we call the digital message formats and rules required to exchange messages in or between computers and instruments. This is required in process automation.
Industrial Automation Communication Protocols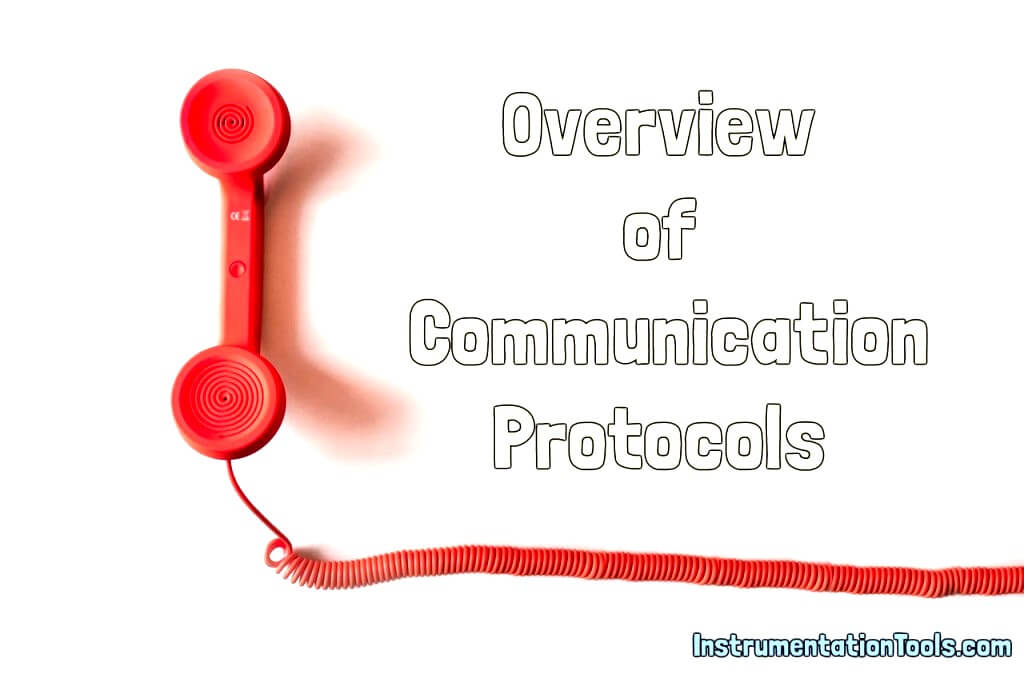 The following are the different types of communication protocols, its uses and its makers in the field of process automation:
AS-i
an industrial networking solution(physical layer, data access method and protocol) used in PLC, DCS and PC-based automation systems. – AS-International.
BSAP – Bristol Standard Asynchronous Protocol
A master-slave protocol suited to both synchronous high speed local networks and asynchronous low speed wide area networks – Bristol Babcock
CC-Link Industrial Networks
An open industrial network that enables devices from numerous manufacturers to communicate. It is predominantly used in machine, cell or process control applications in manufacturing and production industries, but can also be used in facilities management, process control and building automation. –  CLPA Europe
CIP (Common Industrial Protocol)
Encompasses a comprehensive suite of messages and services for the collection of manufacturing automation applications – control, safety, synchronization, motion, configuration and information. Can be treated as application layer common to DeviceNet, CompoNet, ControlNet and EtherNet/IP – ODVA, Inc.
Controller Area Network or CAN bus
a vehicle bus standard designed to allow microcontrollers and devices to communicate with each other in applications without a host computer. Utilised in many network implementations, including CANopen and DeviceNet –  Bosch
ControlNet
an open industrial network protocol for industrial automation applications, also known as a fieldbus – Allen-Bradley
DeviceNet
a network system used in the automation industry to interconnect control devices for data exchange.-  Allen-Bradley
DF-1 protocol
an asynchronous byte-oriented protocol that is used to communicate with most Allen Bradley RS232 interface modules. DF1 protocol consists of link layer and application layer formats. –  Allen Bradley
DirectNet
used by DirectLOGIC PLCs and is used in APS vacuum controls since 1999. It is a master/slave protocol making use of RS-232 or RS-422 physical layers with a baud rate from 300 to 38,400. It is designed to drive a maximum of 90 PLCs on a serial line.  – Automation Direct
EtherCAT 
an Ethernet-based fieldbus system, invented by  The protocol is standardized in IEC 61158 and is suitable for both hard and soft real-time requirements in automation technology. – Beckhoff Automation
Ethernet Global Data (EGD)
a protocol that enables producer (server) to share a portion of its memory to all the consumers (clients) at a scheduled periodic rate. – GE Fanuc PLCs
EtherNet/IP
IP stands for "Internet Protocol". An implementation of CIP, originally. – Rockwell Automation
Ethernet Powerlink
a deterministic real-time protocol for standard Ethernet.- Ethernet POWERLINK Standardization Group (EPSG).
FINS
provides a consistent way for PLCs and computers on various networks to communicate. Compatible network types include Ethernet, Host Link, Controller Link, SYSMAC LINK, SYSMAC WAY, and Toolbus.  – OMRON
FOUNDATION fieldbus
an all-digital, serial, two-way communications system that serves as the base-level network in a plant or factory automation environment. It is an open architecture. – Fieldbus Foundation.
HART Protocol
(Highway Addressable Remote Transducer) – an early implementation of Fieldbus, a digital industrial automation protocol. Its most notable advantage is that it can communicate over legacy 4-20 mA analog instrumentation wiring, sharing the pair of wires used by the older system. –  Rosemount Inc
HostLink Protocol
A communication protocol for use with or between PLC's made by Omron. It is an ASCII-based protocol generally used for communication over RS232 or RS422. – Omron 
Interbus
a serial bus system which transmits data between control systems (e.g., PCs, PLCs, VMEbus computers, robot controllers etc.) and spatially distributed I/O modules that are connected to sensors and actuators (e.g., temperature sensors, position switches). – Phoenix Contact
MACRO Fieldbus
Motion and Control Ring Optical" , –  Delta Tau Data Systems.
MECHATROLINK
an open protocol used for industrial automation, originally developed by Yaskawa and presently maintained by Mechatrolink Members Association (MMA) – Yaskawa 
MelsecNet
It has two variantsMELSECNET/H and its predecessor MELSECNET/10 use high speed and redundant functionality to give deterministic delivery of large data volumes. Both variants can use eithercoaxial bus type or optical loop type for transmission. – Mitsubishi Electric
Modbus PEMEX
a serial communications protocol  for use with its Modicons programmable logic controllers (PLCs). Simple and robust, it has since become a de facto standard communication protocol, and it is now a commonly available means of connecting industrial electronic devices – –Modicon/Schneider Electric
OSGP
The Open Smart Grid Protocol, a widely use protocol for smart grid devices built on ISO/IEC 14908.1 – ETSI
Optomux
Serial (RS-422/485) network protocol. The protocol was openly documented and over time used for industrial automation applications. –  Opto 22
PieP
Process Image Exchange Protocol, a very simple Fieldbus protocol used for process automation. It is an application layer protocol developed over TCP/IP
Profibus
A standard for fieldbus communication in automation technology used by Siemens. –PROFIBUS International.
PROFINET IO
The basic idea of CBA is that an entire automation system can be divided into autonomously operating subsystems.
RAPIEnet
Real time Automation Protocols for Industrial Ethernet , An Ethernet-based industrial networking protocol. –  LSIS
Honeywell SDS
Smart Distributed System, an open event-driven protocol used over Controller area network based industrial networks. – Honeywell.
SERCOS interface
a globally standardized open digital interface for the communication between industrial controls, motion devices (drives) and input output devices (I/O). –  Sercos International
SERCOS III
Ethernet-based version of SERCOS real-time interface standard
SSCNET
Servo System Controller Network for control of motion and I/O – Mitsubishi Electric 
GE SRTP
for transfer of data from PLCs. – GE Fanuc PLCs
Sinec H1
an Ethernet-based protocol that provides the transport layer function– Siemens
SynqNet
an industrial automation network l for meeting the performance and safety requirements of machine control applications. – Danaher
TTEthernet
TTTech, Time-Triggered Ethernet or TTE, a computer network technology  for safety-related applications primarily in transportation industries and industrial automation – TTTech Computertechnik AG 
MPI
Multi Point Interface, used for connecting the stations programming (PC or personal computer), operator consoles, and other devices in the SIMATIC family. This technology has inspired the development of protocol Profibus. –  Siemens.