Two pressure switches are plumbed together so as to receive the exact same pressure at all times, and they both sense the pressure of compressed air in a pneumatic system. Based on the wiring diagram for these switches, identify the function of the lamp: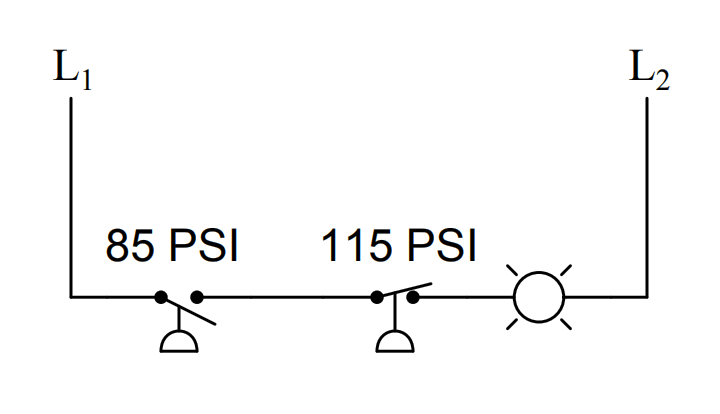 Answer : 
The lamp's illumination signifies a condition where the compressed air pressure is somewhere between 85 and 115 PSI.
The lamp will turn off if the pressure drops below 85 PSI or if the pressure rises above 115 PSI.
Share Your Answer / Comments
Credits : by Tony R. Kuphaldt – under CC BY 1.0