Suppose we have a PLC connected to three process switches as shown in this illustration: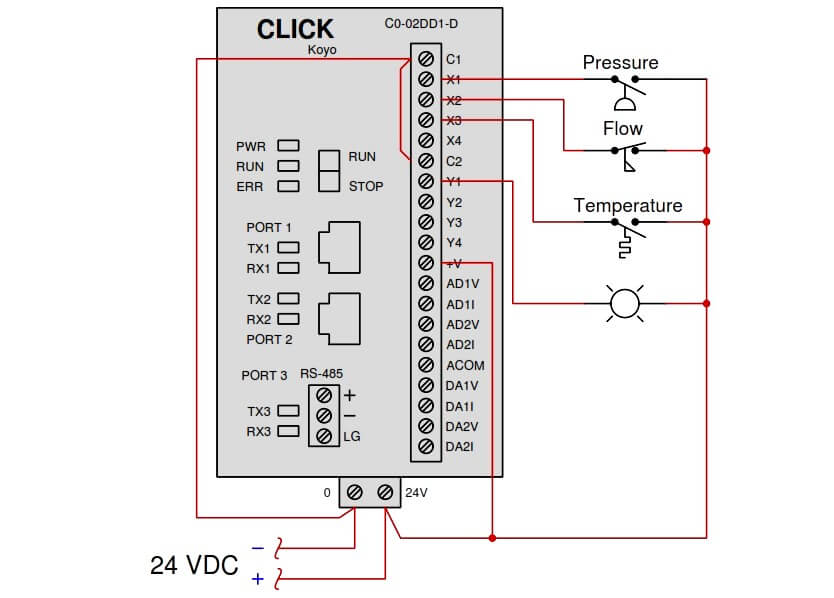 In the above diagram :
X1 to X4 : Digital Inputs
Y1 to Y4 : Digital Outputs
Determine the switch actuation statuses (i.e. low versus high process stimulus) given the "live" display of the ladder logic program shown here:

Also, determine the status of the lamp connected to the PLC's Y1 output.
Answer :
High pressure and high flow and low temperature.
The lamp will be energized.
Share Your Answer / Comments
Credits :  Tony R. Kuphaldt – under CC BY 1.0
For More PLC Questions :

CLICK HERE