Check valves are designed to prevent the reversal of flow in a piping system.
These valves are activated by the flowing material in the pipeline. The pressure of the fluid passing through the system opens the valve, while any reversal of flow will close the valve.
Closure is accomplished by the weight of the check mechanism, by back pressure, by a spring, or by a combination of these means.
The general types of check valves are
swing,
tilting
disk,
piston,
butterfly, and
stop.
Stop Check Valves
A stop check valve is a combination of a lift check valve and a globe valve.
It has a stem which, when closed, prevents the disk from coming off the seat and provides a tight seal (similar to a globe valve).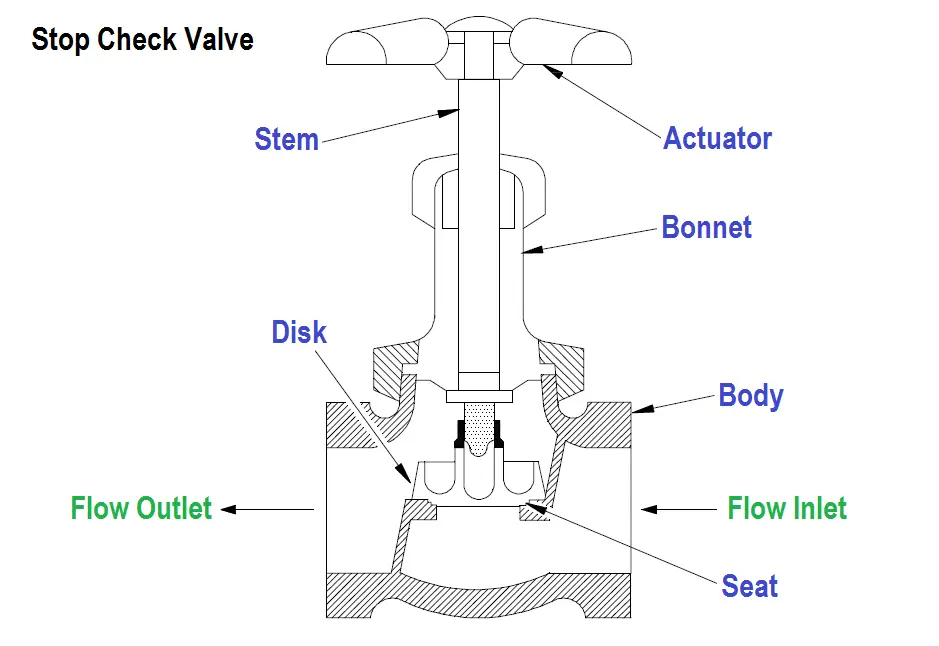 Figure : Stop Check Valve
When the stem is operated to the open position, the valve operates as a lift check.
The stem is not connected to the disk and functions to close the valve tightly or to limit the travel of the valve disk in the open direction.
Articles You May Like :