How to Protect HMI From Unauthorized Access in Siemens TIA Portal
In the last article, I cover the creation of the HMI screen. Here in this article let's learn how to password protect HMI data from unauthorized access using Siemens TIA portal.
We all know that HMI contains a lot of information and we have to decide who is going to have which access, we have to enable password feature.
Download: TIA Portal
Password Protect HMI
Let's have a look into steps as shown below.
Step 1:
Enter in the TIA PORTAL environment.
Select HMI screen size as explained in the article on how to create HMI screen.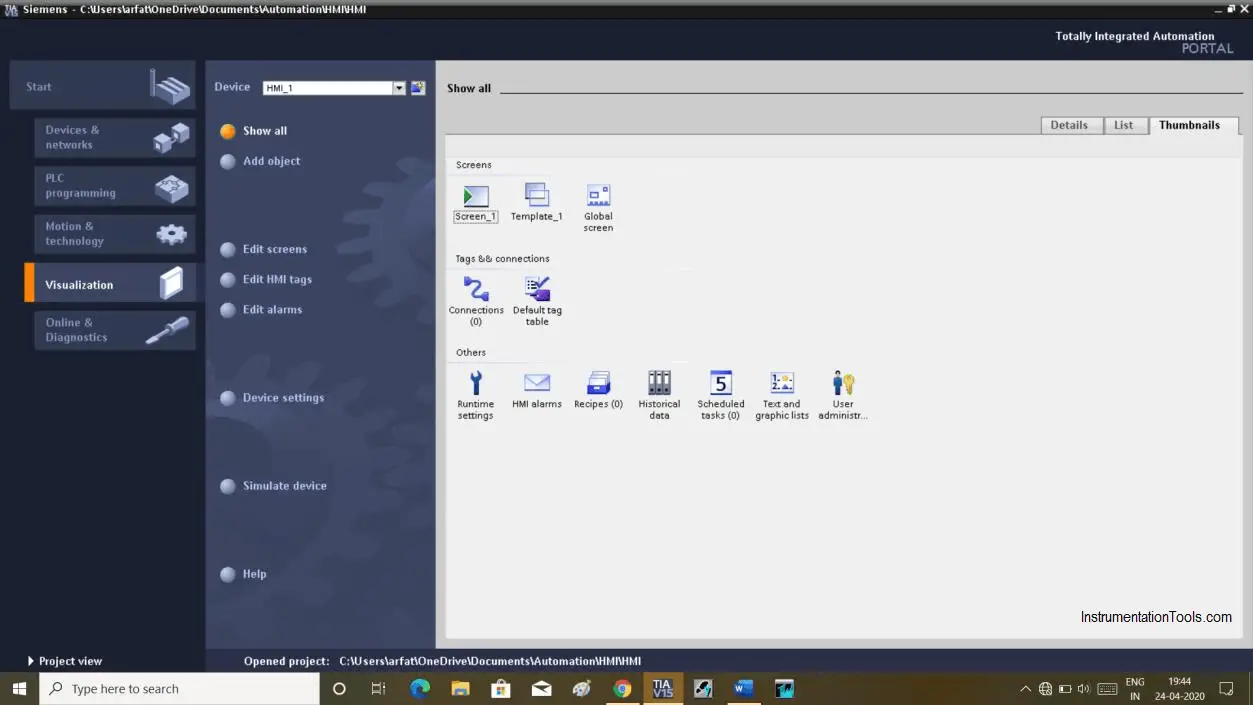 Step 2:
As shown in the below window double click on "user administration".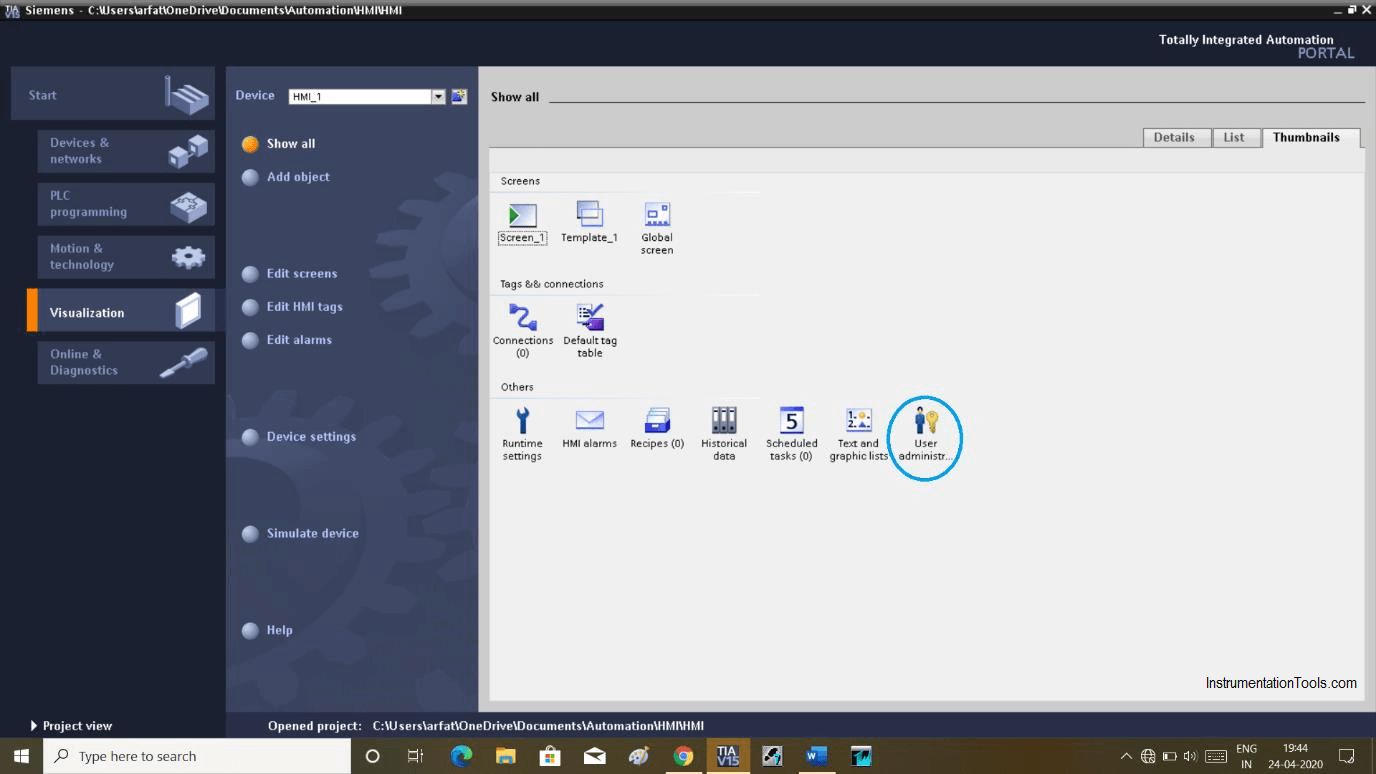 Step 3:
Clicking on user administration will open the following window. Here you have two options,
In the user, you can add the name of the user, automatic log-off time.
In the user group, you can add access to the user.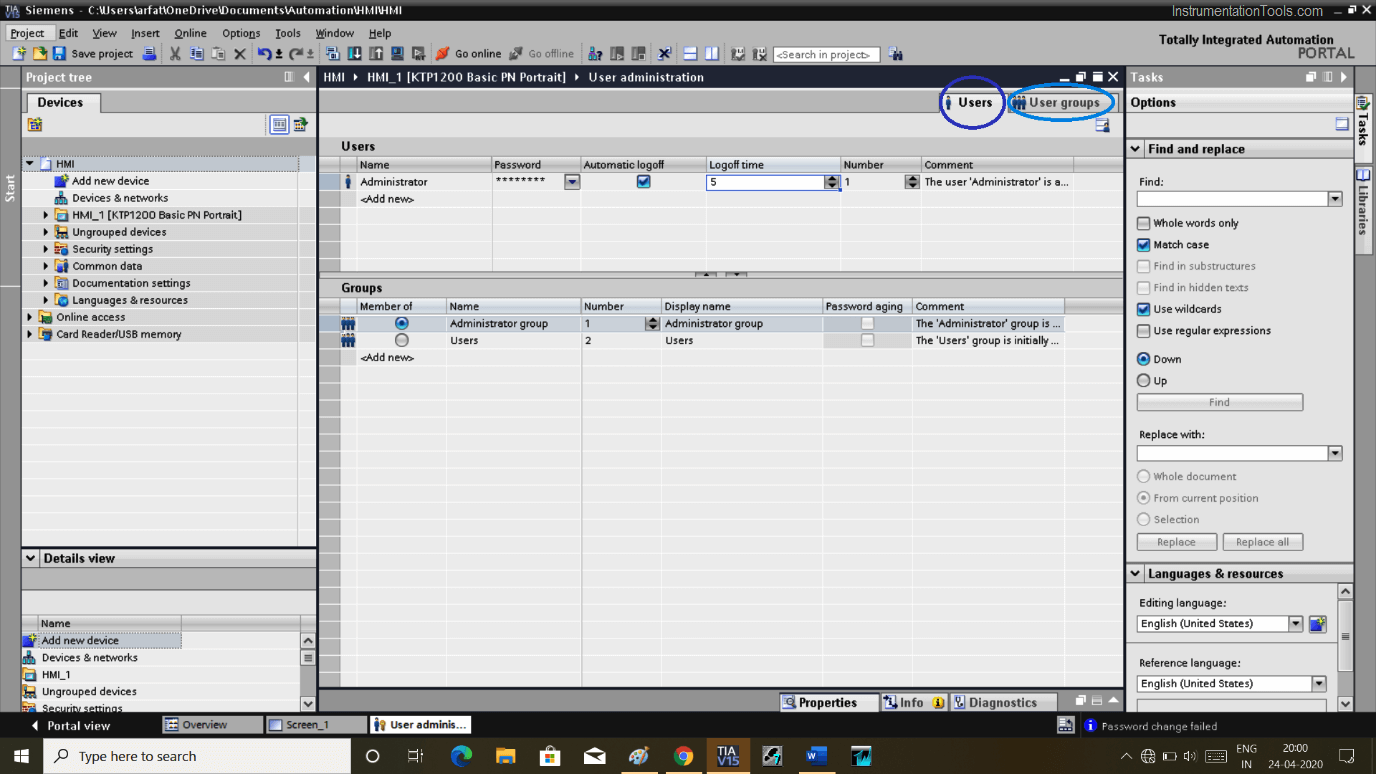 Step 4:
As shown in the below window by tapping "password" you can set a password.
In the red box you have to checkmark the "automatic on/off" and next set the time as the user leaves the display, it will automatically logoff in the specified time.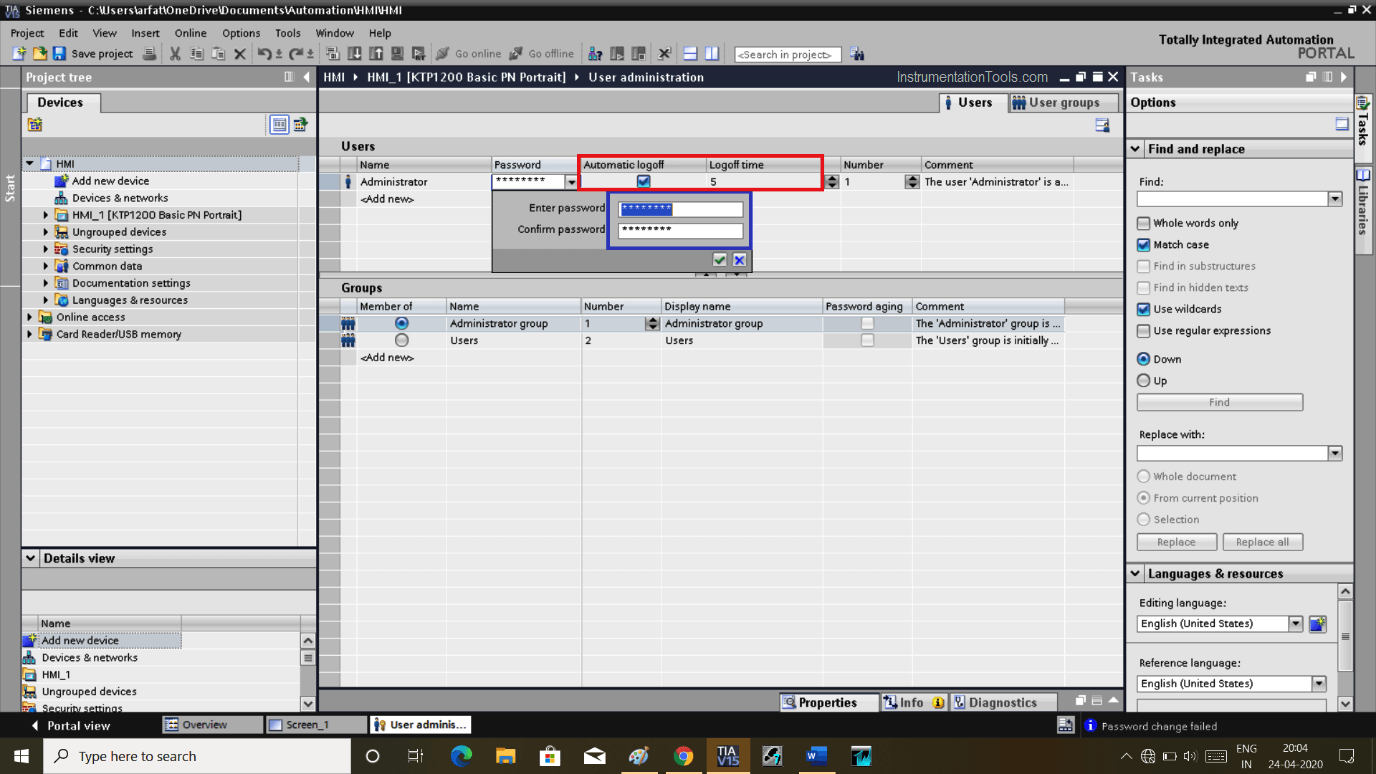 Step 5:
In the user group window, you can make a selection of access.
Here you can see I have selected the "administration group" it has access to all the things which have a tick mark on it. You can change it by removing the tick mark on it.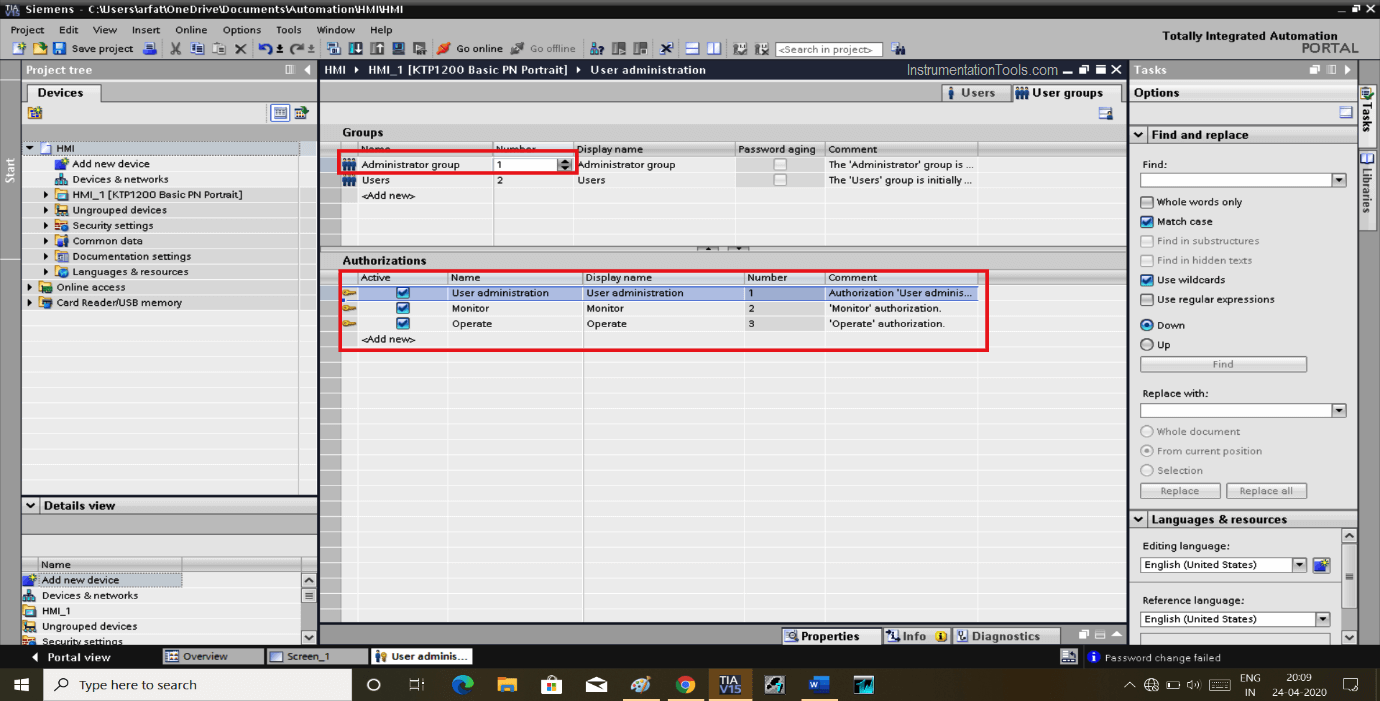 Step 6:
In the second option name, "user" has only access to operate as you can see in the below window.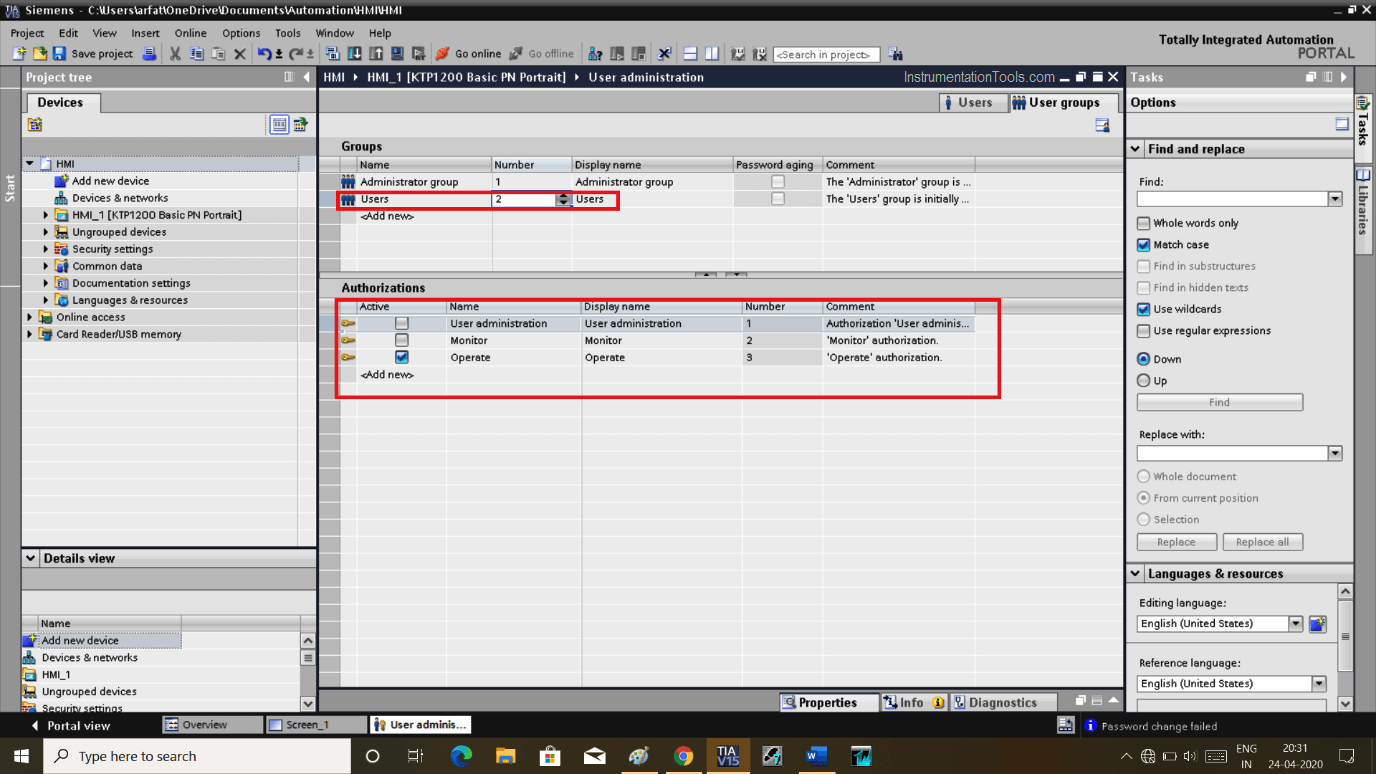 Step 7:
Go back to portal view and open "runtime setting".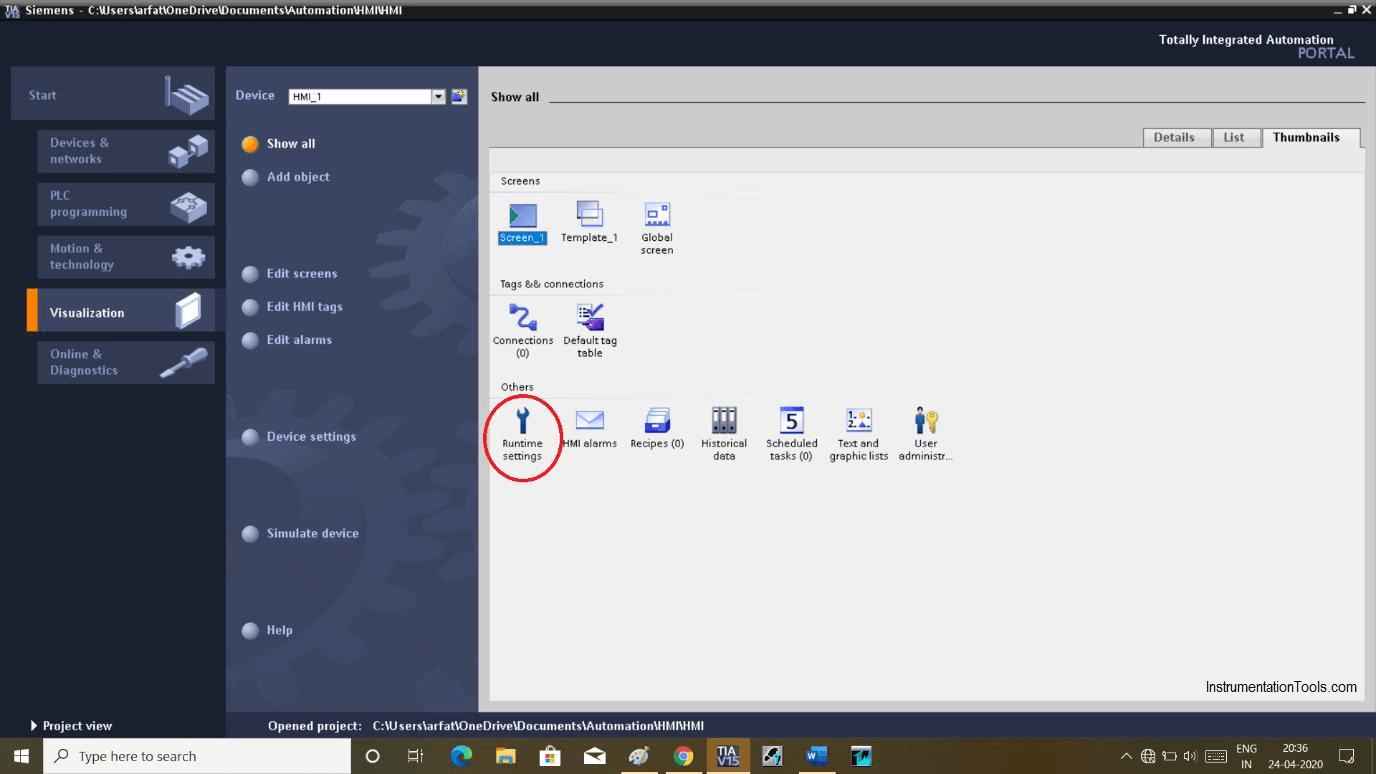 Step 8:
In runtime, setting choose "user administration" where you can do settings like password validity, password complexity, login attempt, etc. this is a very handy tool to have in your visualization environment.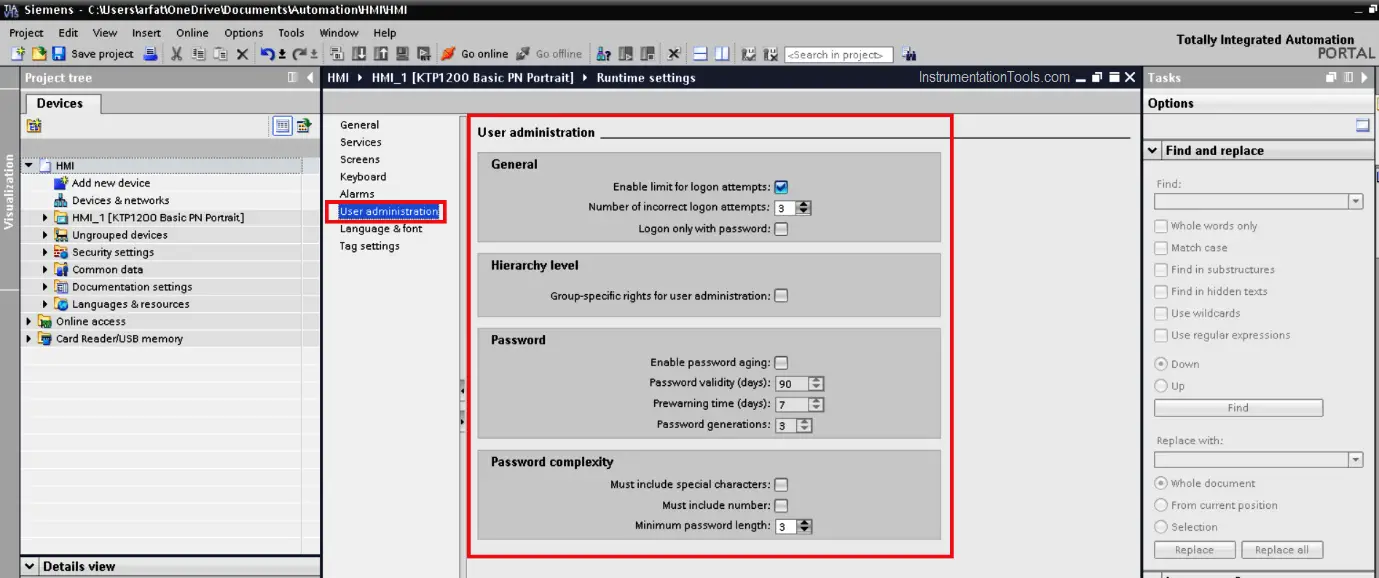 Also Read: How to Crack Step7 PLC Password?
Author: Suhel Patel
If you liked this article, then please subscribe to our YouTube Channel for PLC and SCADA video tutorials.
You can also follow us on Facebook and Twitter to receive daily updates.
Read Next: