Siemens S7-200 PLC Questions and Answers
Suppose we have a Siemens S7-200 PLC connected to a pair of process switches and light bulbs as shown in this illustration: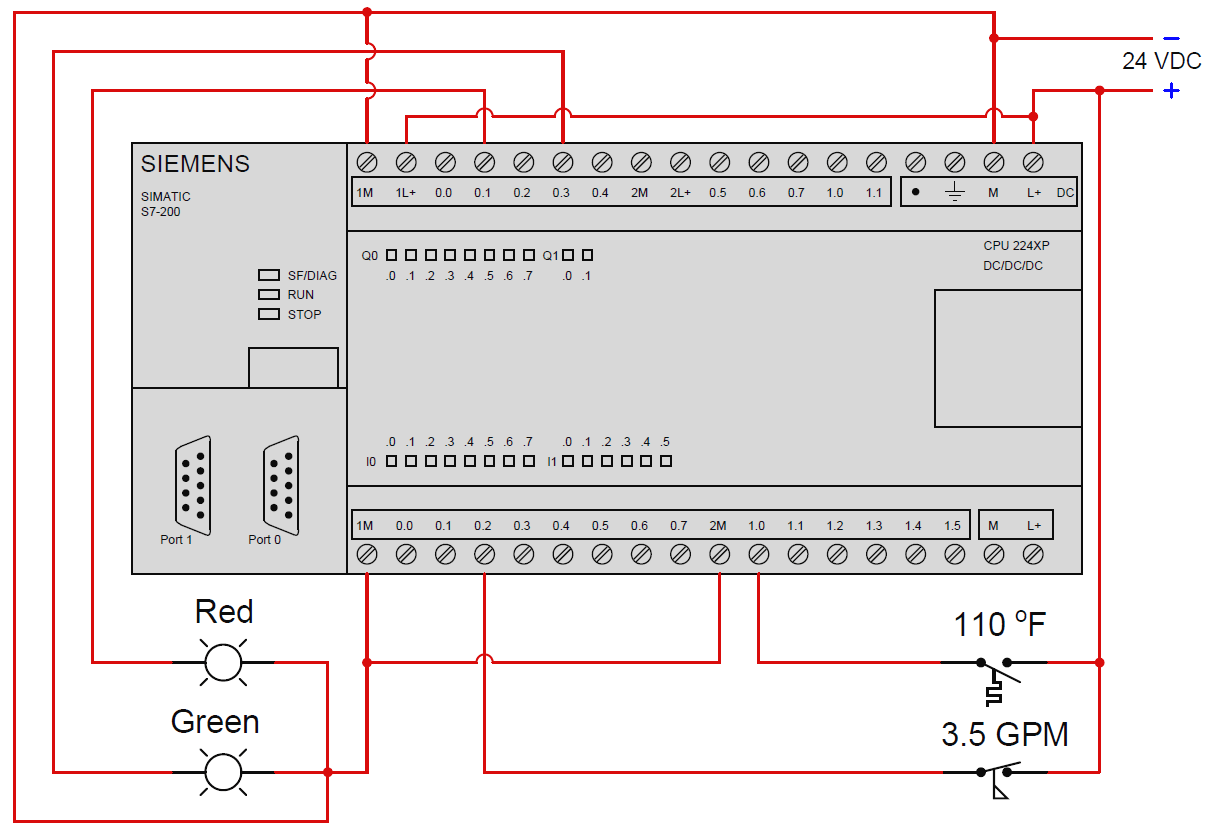 Examine the following relay ladder logic (RLL) program for this Siemens PLC, determining the statuses of the two lamps provided the temperature switch senses 102 oF and the flow switch senses 4.7 GPM: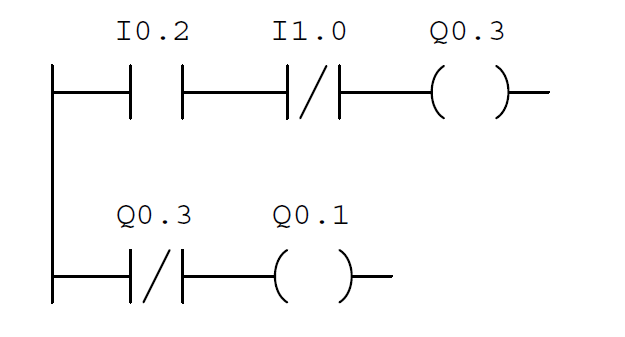 Also, determine whether the inputs on this PLC are sourcing or sinking, based on how they are connected to the process switches.
Answer :
Green lamp is off, red lamp is on. The PLC inputs are configured here to sink current.
Share Your Answer / Comments
Credits :  Tony R. Kuphaldt – under CC BY 1.0
For More PLC Questions :

CLICK HERE