Welcome to the world of the PLC ladder simulation. This is PLC trainer Demo which has limitations of 20 rungs, 80 MIN Run Time and No file saving.
You can only program only NO NC and Coil in all 5 makes of PLC
To Get the full ladders simulation software with all instructions for all PLC, Please check the manufacture demo software.
PLC Trainer Demo Download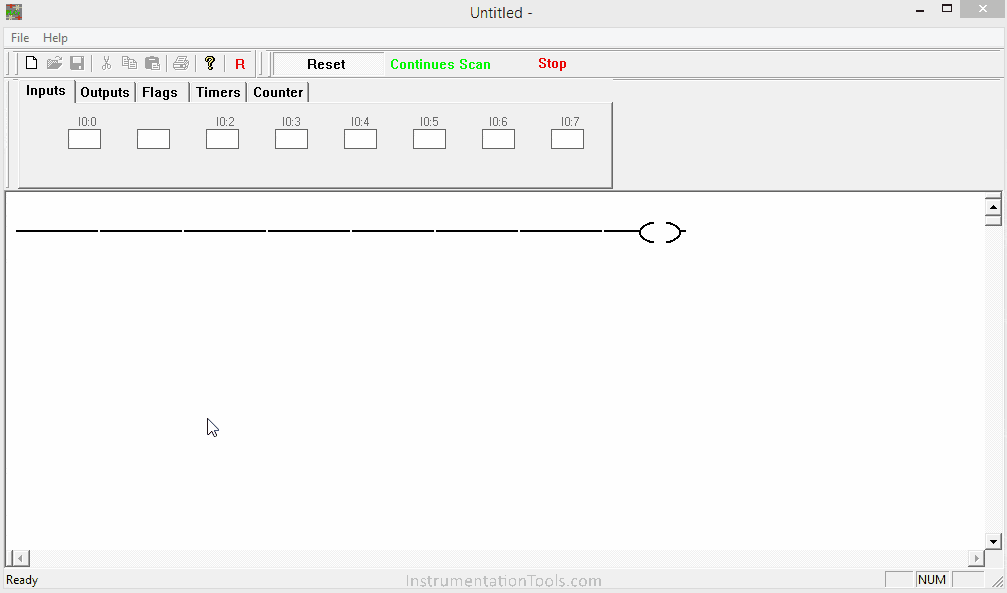 How To use
1) To Program the NO contact right-click on the rung and Select < TOOLS>
To set the NO address right-click on NO and Select (SET ADDRESS>
2) To Program the NC contact right-click on a rung and Select < TOOLS>
To set the NC address right-click on NC and Select (SET ADDRESS>
3) To Test Program
a) Inputs – To put the address as one type I in address text
b) Single Scan – Click On Single Scan Option
c) Continues Scan – Click On Continues Scan Option for scanning after 700 millisecond
d) Stop – Click On Stop Option for stopping the scanning of rungs
e) Reset- Click On Reset Option to stop scanning and to reset all inputs/outputs/flag
Check out the following files in the software:
PLC Simulation.exe
PLC Trainer Demo.exe
Quiz.exe
If you liked this article, then please subscribe to our YouTube Channel for PLC and SCADA video tutorials.
You can also follow us on Facebook and Twitter to receive daily updates.