When a pig is launched inside a pipeline, sometimes it becomes necessary that its progress is tracked and monitored to see how far it reaches and how well it is performing. This is where pig signallers and pig detectors come into use.
These devices are attached to the exterior of the pipeline or pig trap to analyze the pigs' movement accurately. These tools are used on any pipeline management system, whether onshore, offshore, or subsea.
However, the process is not that simple. This guide will analyze the role of non-intrusive pig signallers in particular and how they can be integral to the pipeline pigging process.
What is Pipeline Pigging?
Before we move on to discuss the role and significance of non-intrusive pig detectors, it might be helpful to go over the basics first.
Pipeline pigging involves launching a 'pig' tool into a pipeline to remove unwanted waste materials. These pigs do more than just remove the waste.
Depending on the type of pig, they can also clean the pipeline, rid it of debris, or provide information about the pipeline's diameter, pressure, and temperature. They can also be used to seal the pipeline to allow for maintenance work.
What Do Non-Intrusive Pig Signallers Do?
 In the pipeline pigging processes, pig signallers are installed to detect the movement of these pigs to see whether they are doing their job effectively or not.
These signallers, also known as pig detectors and pig trackers, are placed at the launching or receiving zones in the pipeline. They can also be equipped with switches and remotes to begin tracking and monitoring processes automatically.
Types of Pig Signallers
Pig signallers are divided into two different types; intrusive and non-intrusive. 
Intrusive Pig Signallers
The intrusive pig signallers are mechanical devices that are permanently attached to vertical and horizontal pipelines through a specialized fitting. They can be used for any type of pig without having to attach any extra accessories.
The intrusive pig signallers are triggered whenever the pig passes through the pipeline.
For example, it contains a flag set in the horizontal position to indicate that the pig has not passed. When the flag moves vertically, it indicates that the pig has passed.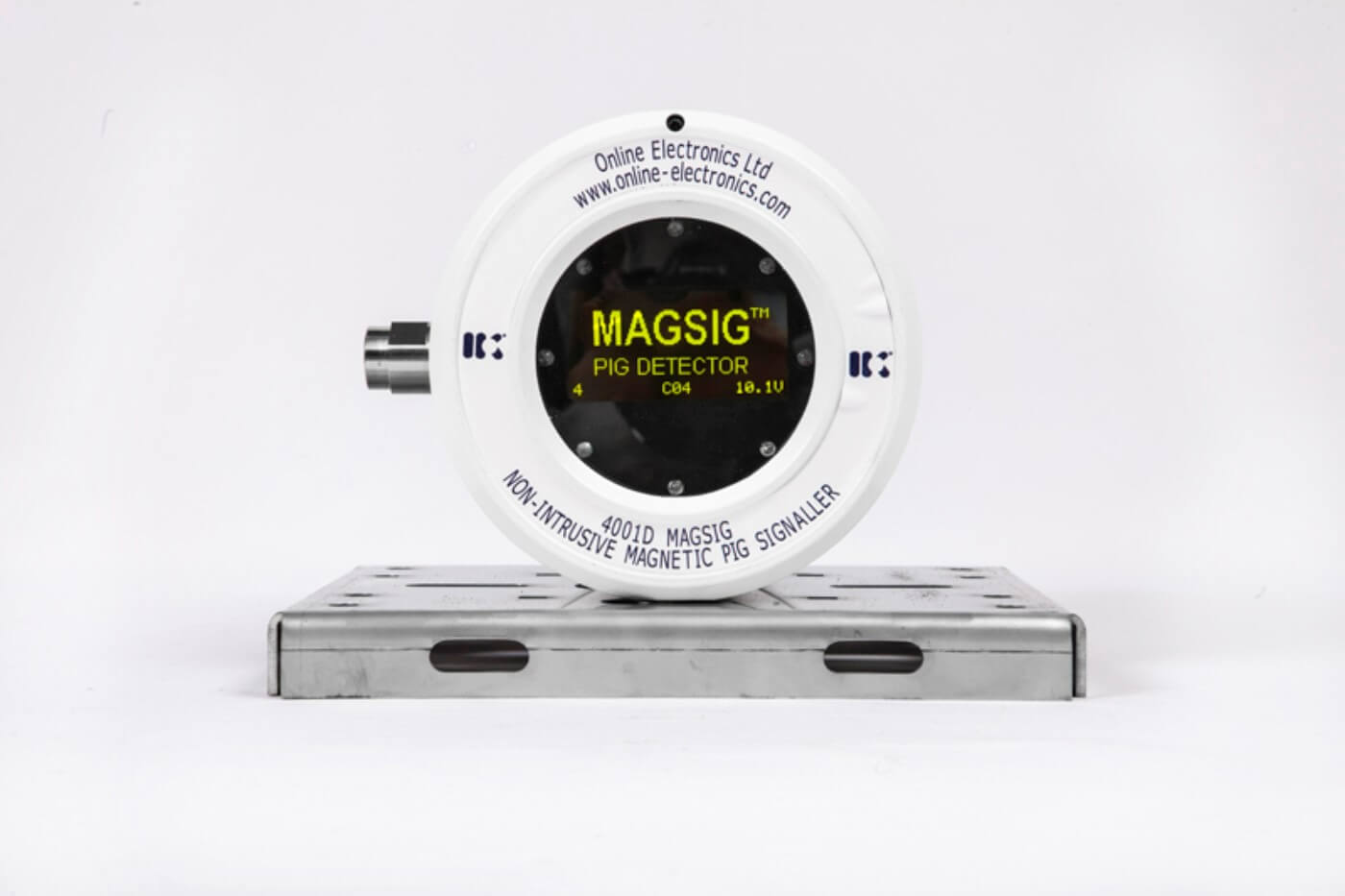 Non-Intrusive Pig Signallers
On the other hand, non-intrusive pig signallers are not permanently mounted on the pipeline like the intrusive pig signaller. Instead, it is attached temporarily to the pipe using a band and strap.
The non-intrusive pig signaller detects the movement of the pig through the use of a magnet or ultrasonic detection through the pipe wall. 
When Are Non-Intrusive Pig Signallers Used?
Most of the time, intrusive pig signallers are mechanically attached to the pipes. However, this requires an opening on the pipe or a flanged 2-inch branch connection.
Sometimes, when this isn't possible, or the opening is not accessible, a non-intrusive pig signaller is used.  
What Do Non-Intrusive Pig Detectors Contain?
A typical non-intrusive pig detector or pig tracker will come with the following parts:
A trigger that begins moving when touched by a passing pig in the pipeline 
A mechanism that allows that sends the message from the trigger to the electric circuit to indicate movement of the pig
The electric circuit that indicates detection of pig in the pipeline
The essential part of a pig detector is the trigger since it should not obstruct the movement of the pig or cause any damage to it. This is why non-intrusive pig detectors are often preferred since they have barely any contact with the pig.
In addition, they tend to be attached externally and so are also more likely to withstand any damage from the movement of the pig. 
What Are the Benefits of Non-Intrusive Pig Signallers? 
Now that you know everything about non-intrusive pig signallers let's discuss what advantages they provide if you use them for pipeline pig monitoring.
It Has Easy Installation
Non-intrusive pig sealers simply need to be attached to the exterior of the pipes using a banding accessory.
It is extremely easy and simple, so you cannot go wrong with it.
Simple Operation and Enhanced Reliability 
Pig signallers are simple devices that are less likely to have any problems, for example, through clogs or gears.
Similarly, it is also less likely to provide you with no signals or fake signals. Therefore, the reliability of a good quality non-intrusive pig signaller cannot be doubted.
They Are Durable and Long-Lasting
Unlike pipeline pigs, non-intrusive pig signallers that you get from reliable suppliers are likely to be extremely durable and long-lasting without the need for much maintenance. 
They Are Flexible and Easy To Use
You don't need an extensive manual to learn how non-intrusive pig signallers work. All you need to do is switch them on and attach them. The rest, they will handle.
What makes them flexible is the fact that you can use them with different types of pigs, including metal-bodied pigs, polyurethane pigs, foam pigs, and more.
You can also use them with different types and sizes of pipelines with varying diameters.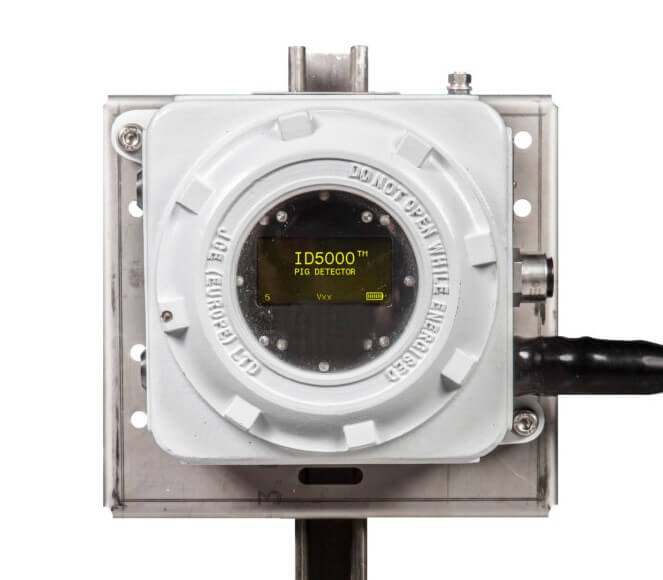 Considerations to Make When Getting a Non-Intrusive Pig Signaller
You have to consider the following information before you order a non-intrusive pig signaller. This will allow you to get the perfect type that will fit well with the pipeline.
The diameter of the pipeline
Pipe material and thickness
Horizontal or vertical installation
Location of the pipeline, such as whether onshore, offshore, or subsea
The type of liquid or material in the pipeline 
Final Words
If you are looking for the best quality non-intrusive pig detector for your pipeline tracking needs, don't hesitate to contact Online Electronics. They provide various types of magnetic pig signallers that have easy installation and maintenance and ensure superior performance at all times. 
---
Author: Andy Marwood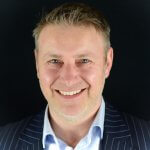 Andy has spent almost 25 years in the pipeline pigging industry spanning construction, pre-commissioning & pipeline operations. He joined Pipeline Engineering & Supply Co after studying at Liverpool John Moores University.
After 17 years at Pipeline Engineering in various roles (including 6 years on the board of Directors) he joined Online Electronics in 2015 where he is Managing Director. Andy's professional interests are in company growth, through both product development and geographic expansion.