Cable gland is a device used to connect and secure the electrical cables attached to major equipment. Among all other metals, Brass is considered the conventional metal for the manufacturing of cable glands.
Nowadays, There is a lot of manufacturers of Brass cable gland available in the market. But how to choose the best one?
Brass Cable Gland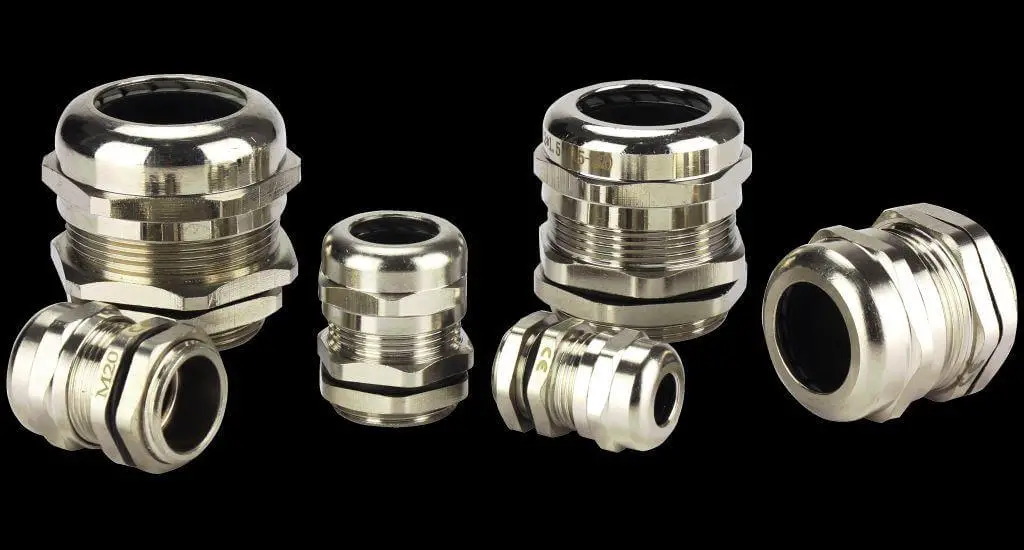 Here is the detailed guide for you if you are looking to evaluate the best manufacturer.
Production Capacity
The production capacity is one of the most important factors while choosing a reliable brass cable gland manufacturer. To check the capacity, you have to ask the following questions,
How many machines they have to produce brass cable glands?
 The production capacity is one of the most important factors while choosing a reliable cable gland manufacturer for you. And the number of machines play a vital role in this process. Sometimes, it becomes a decisive factor.
Because if a production unit has a low quantity of machines for producing brass cable glands. How can they fulfill your large orders on time? So, it's always recommended that first of all, check the number of machines before ordering.
How much Workshop space available for producing brass cable glands?
The workshop space and quantity of workers are also prominent factors while checking the capacity of a production unit. If a workshop has space issues or less numb of workers, then they might be unable to fulfill the large orders.
So, you have to visit the workshop or ask some questions about workshop space and quantity of workers before finalizing a large order with a manufacturer.
What's the number of workers available for working in the workshop?
The number of workers also affects the production capacity of a manufacturer. If there is a shortage of workers in the workshop, then, managers can't handle the production and generate expected outputs on time.
So, the number of available workers also has equal importance in determining the capacity of a production unit.
How much Experience a manufacturer has in producing different types of cable glands?
There is a lot of different types of cable glands available depending upon material, functions, shapes, threads, compression types, applications, and waterproof degrees.These cable glands mainly used for industrial and heavy-duty sectors.
So, a manufacturer who is Experienced in producing different types of cable glands should be preferred while making decisions because a manufacturer who offers a broad spectrum will be able to fulfill all your cable gland requirements.
What's the process of production management in the workshop?
Production management also plays a vital role while choosing a reliable brass cable gland manufacturer.
Here is an ideal Production management process
1. Pre-production technical submission
2. Safety technical submission
3. Planning the objectives and output of the operation
4. The clear understanding of production process, product specifications (color, size, and thickness, etc.)
5. Relevant manufacturers need to provide the best management of their material, positions, and finished products.
6. Managers should plan according to performance, processing range, on-site operation condition, output tasks standard of the equipment, and many other factors.
7. Maintenance operations of production machines.
8. Eliminating the causes which can lead to failure and ensure the quality output.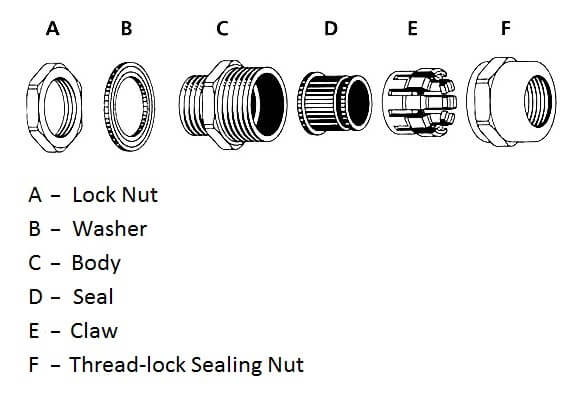 Production level
Mold design some parts for some special requirements, such as seals and claws.
A cable gland manufacturer must provide the standard weight brass cable gland; it must avoid the jerry-build. If the manufacturer reduces the brass material, he could make more profit. But the cable gland quality will be lower, and it will be easily broken during the installation, and the waterproof function will also be lowered.
The polishing treatment must be wonderful as it is the appearance.
The seal and claw material must be high quality; otherwise, the waterproof function will be influence after one year
Engineers team and QC department effort, the workshop management must be efficient; this will influence the turnover deeply.)
Only a highly qualified engineering team can guarantee good production of brass cable glands in the production units. You can't achieve quality results without them. As we know, some brass cable glands are utilized with explosive settings while others are utilized with waterproof settings; therefore, the safety of team and equipment are the two most vital parts in the production lines.
Thus only those engineer who has years of experience with the electrical components can yield a good result (production-wise and safety-wise). On the other hand, if you will go with the inexperienced team, then you might miss your deliveries in the national and international markets.
Therefore, checking the levels of the engineering team is also an essential factor while choosing a reliable brass cable gland manufacturer.
Testing Certifications and Capabilities
As we know that the brass cable glands are used in different types of environments; therefore, it is essential to check their capabilities with specific tests.
A local or a small brass gland manufacturing company will always compromise on the quality. They won't waste their time on tests either. Therefore, you need to trust on a national level or an international level manufacturer.
They will always sell their brass gland cables after doing all the necessary tests. They never compromise on the quality of their products because they know that brass cable glands have to work under different environmental conditions.
They also do multiple checks to ensure the safety and quality of products as per national and international high standards. If you aren't aware of the standard tests of brass cable glands, then have a look at the below-mentioned tests.
ROHS Certificate:
This test is used to detect and check the quantity of hazardous material in electrical and electronic products.
ISO Quality Management:
The ISO Test holds much importance in any organization. Processes, policies, and procedures are checked during the planning and implementation of a product.
CE Certificates:
CE Certificate is a necessary certificate that works as a product's passport for the European Markets. Without this, you can't move your product to the EU markets.
ATEX Certificate:
ATEX Certificate is also another very vital certificate. To get this certificate for the brass cable glands, the checking of good explosion-proof material is done in the labs.
IEC Certificate:
IEC Certificate works for importing and exporting goods from one country to another.
IP68 Waterproof Certificate:
The waterproof certificate shows the waterproof function of brass cable glands reach IP68.
The funds for producing Brass Cable glands:
It's much expensive to buy the raw material for brass cable glands. Therefore, it needs a lot of cash investment before starting production.
For example, a manufacturer with a turnover of 5 million USD needs to invest at least 3 million USD in the raw material. Therefore, it puts huge pressure on the fund chains of the manufacturer. So, you also need to check the fund chains of a manufacturer.
The Experience of Exporting brass cable glands:
There is a lot of complexities in exporting goods from one country to another. So, it's very much important to know the Experience of a manufacturer in exporting because an experienced brass cable gland manufacturer knows the different standards of every country, such as the Craftsmanship, thread types, and the cleaning custom documents, etc.
Why to chooses Quanguan Electric as your Brass Cable Gland Manufacturer?
Quanguan Electric is the most popular and reliable brass cable gland manufacturer. We have an experienced team of engineers in our production unit who never compromised on the quality of brass cable glands. Apart from our team, we are also using the latest technologies in our firm to meet the high expectations of our clients.
We are following all standards in manufacturing, and we also have all the essential certificates. On the other hand, we are following all the points mentioned above. Therefore, I must say that Quanguan Electric is one of the most popular and reliable company when it comes to brass cable gland manufacturing.