Satellites have been among the most valuable technologies over the past 60 years. During this time, these vehicles have evolved and transformed, as well as their application options.
In recent decades, many opportunities have been developed for applying satellite technology in various industries, including detecting anthropogenic climate change in the world's oceans.
Satellite Technology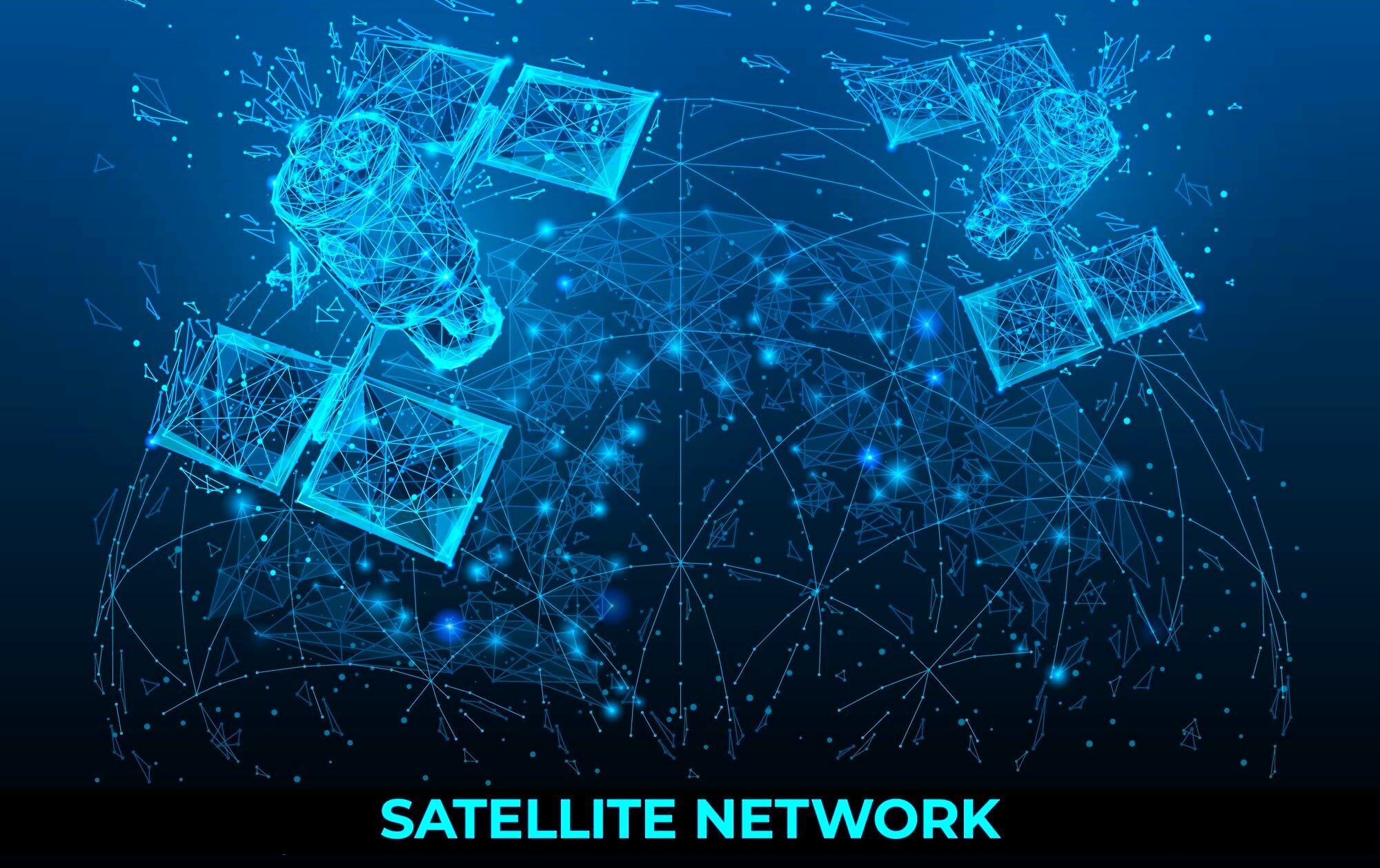 Thanks to satellites, humanity has received cable television, access to the Internet almost anywhere in the world, navigation and other location-based services, tracking and evaluating changes in industries such as energy, agriculture, various sectors, and much more. Life on this planet would be different without this technology.
The entire industry is experiencing positive growth, with hundreds of billions of dollars in revenue annually. It continues to develop and give people new opportunities.
Environmental Monitoring
During weather forecasts on television, viewers can often see images from the GOES satellites. Usually, these satellites are in orbit and perform functions essential for the environment in the amount of two pieces. They provide cloud images as well as water vapor data. In addition, they can be used to obtain data on ocean and land temperatures, precipitation, and wind.
Landsat satellites in polar sun-synchronous orbits also monitor natural resources and the environment. Multispectral images obtained by these satellites are used for eco-studies. These studies deal with water pollution, deforestation, and forest fires.
As for studying natural resources, these satellites can classify land use, explore geological, coastal, hydrological, and other resources, and create soil and vegetation maps.
GIS Application for Change Detection
Today, satellite data is available more than ever before to multiple users. In this regard, this method is becoming more popular. Image change detection software can be applied in various industries, including construction, forestry, urban planning, and farming, to detect how objects are transformed. It enables users to determine how an object's size, shape, location, and identity have changed over time.
Satellite-based change detection in GIS systems measures changes between multiple periods in a particular area. Usually, images taken on different dates or by different satellites are used.
Several data types are essential for change detection analysis: statistical data from several sources (satellite imagery or drone images) and geospatial data.
Satellites Application in Agriculture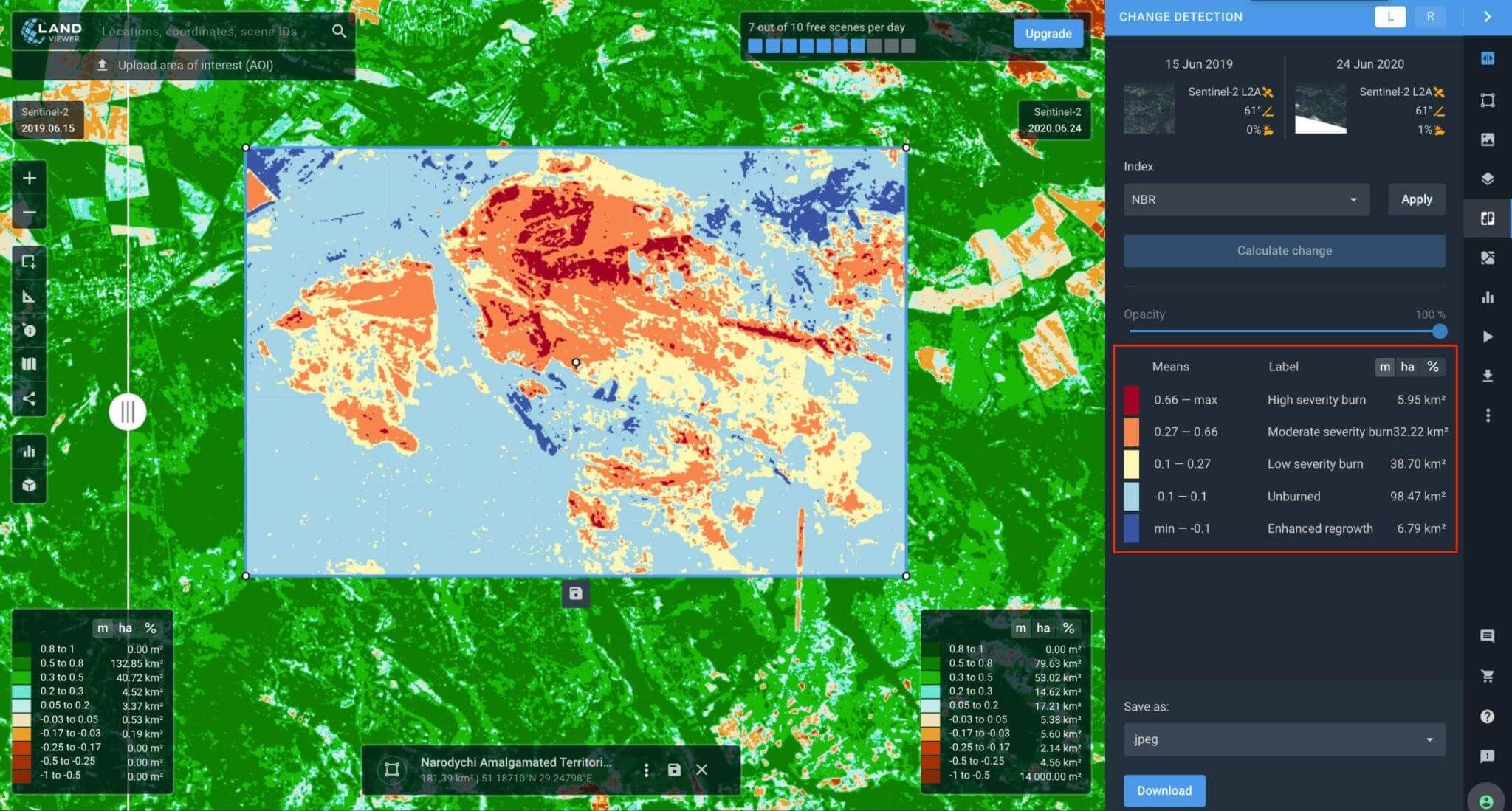 The agricultural sector makes up a significant share of the economy of many countries. High field productivity is essential for economic benefit. GIS and remote sensing are extremely useful for farmers, as these technologies make possible the analysis and visualization of the agricultural environment.
Another valuable feature is land use change detection using GIS. The satellite application enables farmers to reduce costs and manage farmland more efficiently by obtaining accurate information about changes in the fields and the needs of plants and soil.
Remote sensing has many applications in farming as well as GIS. With their help, growers and other agribusiness participants can identify crops and assess plant health, soil moisture, farmland area, and potential yield. In addition, satellite data enables growers to plan farming activities and manage resources effectively.
The more farmers access reliable and up-to-date data, the more productive global agriculture is, and the better food security is ensured. EOS Data Analytics, which provides reliable AI-based satellite analytics to the agricultural industry, plans to launch EOS SAT, an agri-focused constellation of 7 optical satellites, by 2025.
These satellites will provide imagery with the agri-related band's application and reliable satellite crop monitoring worldwide.
Mobile Accessibility
It was satellites that made possible the deployment of a global infrastructure for connecting cars, ships, and even aircraft to the Internet. Thanks to them, the Internet can be used directly on board, at a great height. However, the connection quality still needs improvement.
In 2022, satellite broadband provider Viasat will launch the first powerful next-generation satellite to increase network coverage and capacity. It means that the quality of communication will improve significantly.
During long flights, passengers will be able to use the Internet with less delay, using any necessary applications and services.
Phased Array Antennas in the Consumer Market
This technology has existed for about 70 years but was not previously available to the consumer.
The industry is divided between those who believe that the cost of developing phased arrays will outweigh the benefits of their potential use and those who think this technology will significantly improve access to the global Internet. In any case, time will tell which representatives are right.
The STRS Program
NASA has been developing a radio telecommunications system for over four years. This project, called STRS, is being created to improve communication between earth and space, which is extremely important for the missions of this agency.
In addition, the future system should significantly improve communications during interstellar missions. STRS is being developed as an open framework. It will allow the exchange of various data, including code and documentation, on several different platforms. Thus, NASA will get the opportunity to use systems from different vendors if necessary.