Explain what the following PLC Practice Questions on "ladder-logic" circuit does, and identify the meaning of each symbol in the diagram: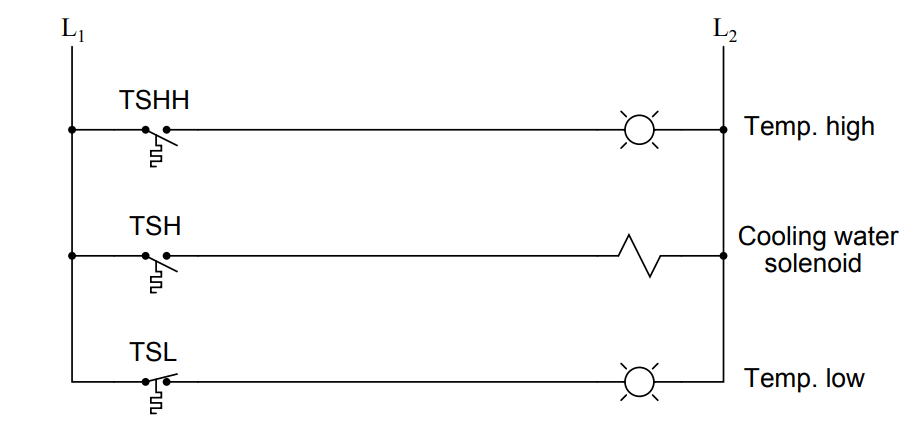 PLC Practice Questions
Explain why the TSH uses a normally-open contact instead of a normally-closed contact.
Explain why the TSL uses a normally-closed contact instead of a normally-open contact.
Based on what we see in this diagram, determine whether the electric solenoid valve allows cooling water to flow when energized, or when de-energized.
What do the designations "L1" and "L2" refer to in ladder-logic electrical diagrams?
Suppose switch TSL has a trip setting of 105 deg F (falling) and a deadband value of 2 deg F. Explain how this switch will respond to a rising and falling temperature.
Suppose we wished to have switch TSHH activate two different alarm lights instead of just one. Modify the circuit diagram accordingly.
Share Your Comments for each Question.
If you liked this article, then please subscribe to our YouTube Channel for PLC and SCADA video tutorials.
You can also follow us on Facebook and Twitter to receive daily updates.