In a capacitive circuit, as in an inductive circuit, impedance is the resultant of phasor addition of R and XC.
The below Equation is the mathematical representation for impedance in an R-C circuit.

Example:
A 50 Ω XC and a 60 Ω resistance are in series across a 110V source (Figure 7). Calculate the impedance.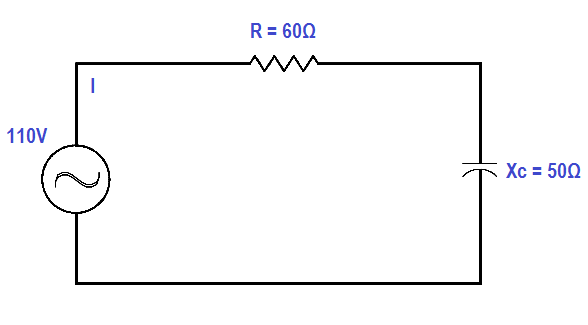 Figure 7 : Simple R-C Circuit
Solution:

Z = √ (602 + 502)
Z = √6100
Z = 78.1 Ω