Identify the purpose of the flow ratio controller FFC-41 in this distillation process piping and instrumentation diagram (P&ID).
Flow Ratio Controller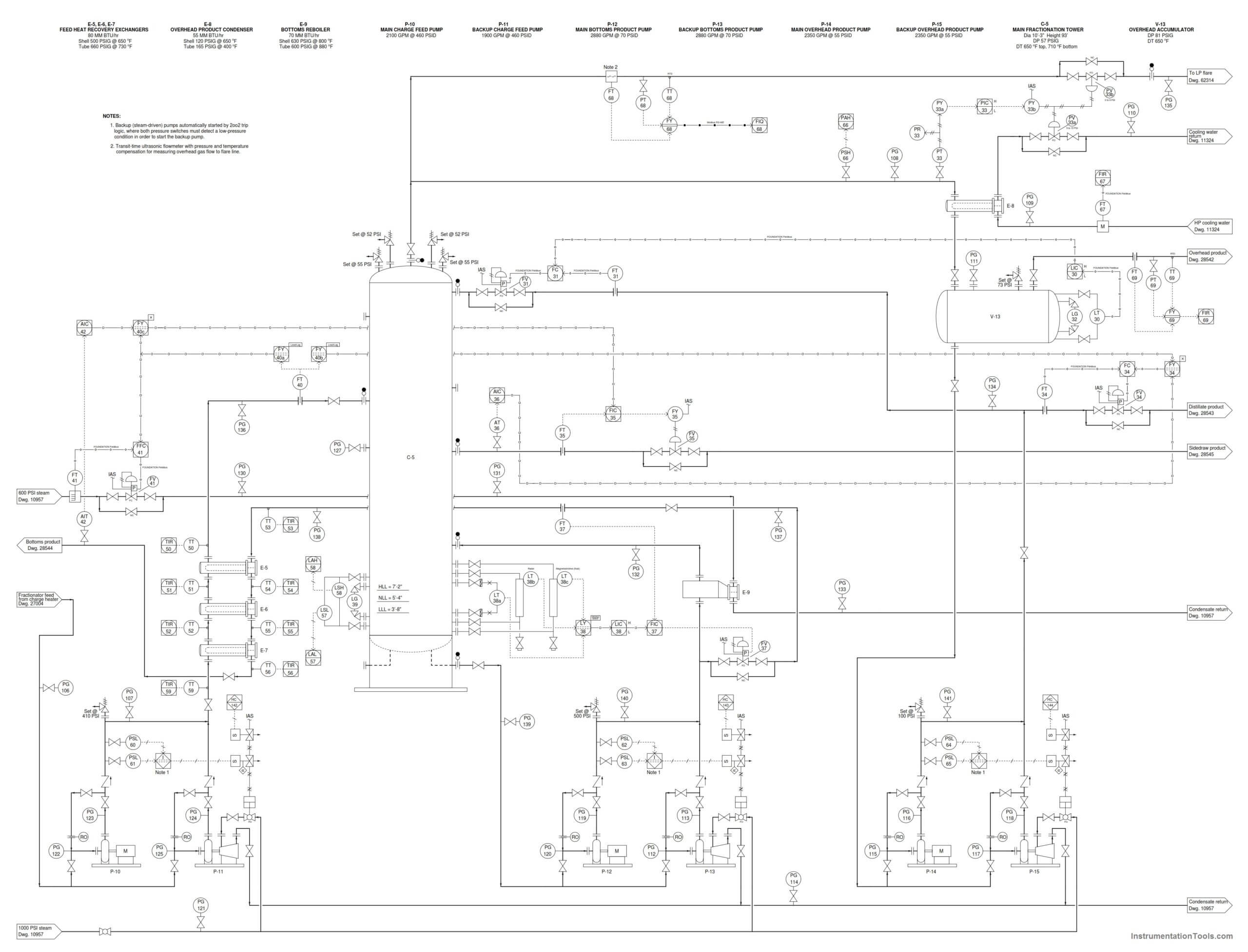 Click on the Image to Zoom
Answer:
The purpose of FFC-41 is to control the flow of 600 PSI steam to the bottoms reboiler (heat exchanger E-9) in accordance with the feed flow rate in. The feed flow is, therefore, the "wild" flow and the steam flow is the "captive" flow.
The ratio of steam flow to feed flow is automatically adjusted by AIT-42 sensing something about the composition of the bottoms product (perhaps density, or boiling point, or some other property related to the distillation of products within the tower).
Join the Discussion! Share your answers with us through below comments section.
Read Next: