Our electronic devices have small chipsets and microprocessors that are constantly at risk of getting corrupted due to voltage fluctuations. 
These surges in power can occur due to lightning or when power companies switch their grids. In such cases, a large amount of voltage is supplied to your home and the plugged-in gadgets can't handle that much energy.
Surge Protector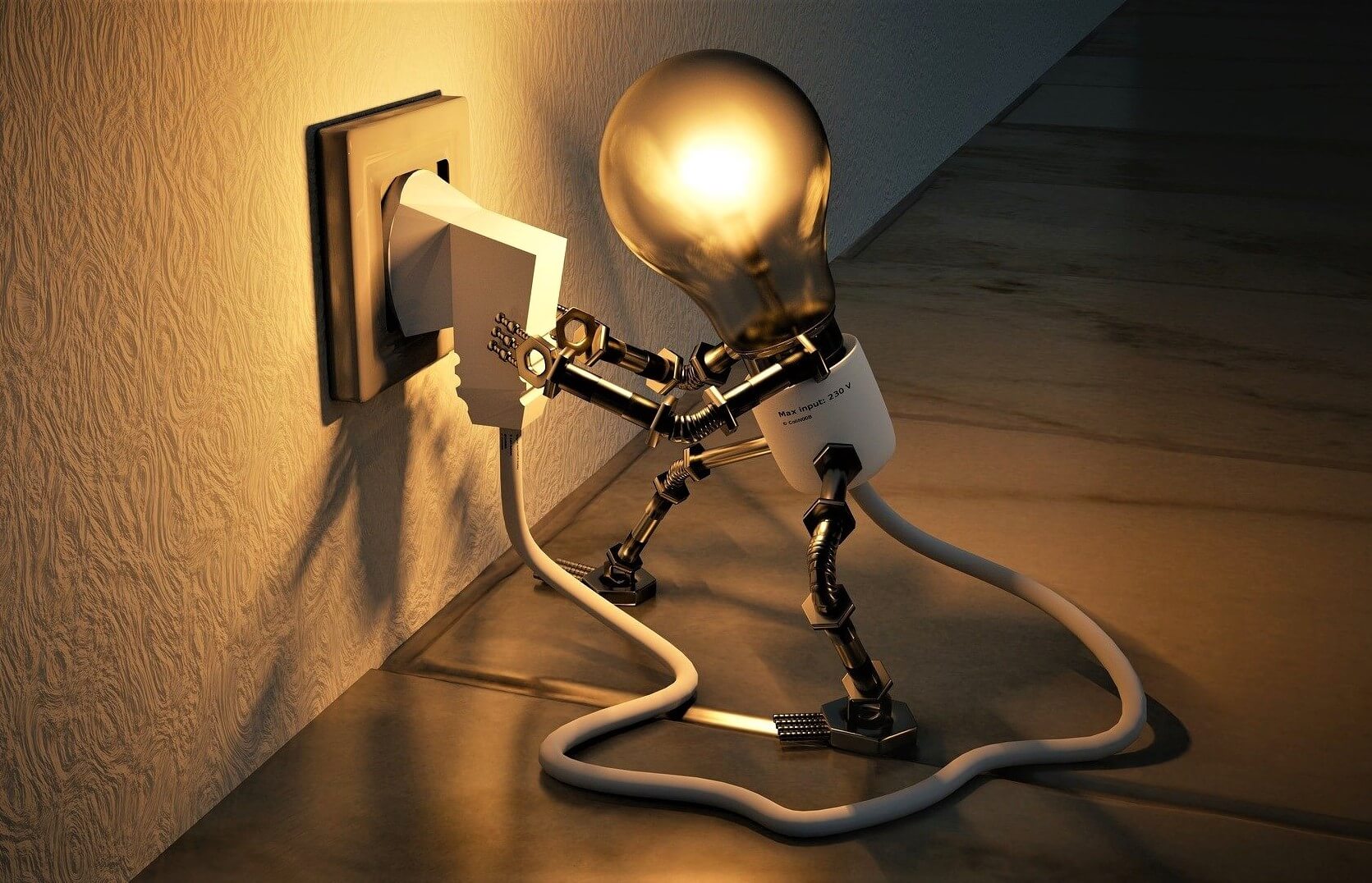 Getting a surge protector will save your gadgets like computers, TV, washing machine, refrigerators, etc from a lot of risks.
Surge protectors do not let the extra voltage reach your device and divert it to the grounding wires. In case of sudden spikes, surge protectors even burn their fuse and stop the current from passing to the device.
As there are a lot of companies that promise to deliver an effective product, choosing the best one of them can be tricky. What you need is a reliable surge protector buying guide.
Your surge protector needs to have some basic things to save your devices from getting spoiled by power fluctuations. In this article, we will discuss how to choose a surge protector that will help you ensure full safety for your devices. Also, you can find different types of surge protector reviews on SpecsTalk.
Choose by Type
All the surge protectors have similar functions but physically they are of two types i.e.
Wall Mount Surge Protectors and
Power Extension Surge Protectors.
Wall Mount Surge Protectors
You can replace your switches with wall mount surge protectors. They can have one or multiple sockets.
You can set it up where you have your appliances fixed in one place. These types of surge protectors will be the best when you don't want extra cords lying on the floor.
Power Extension Surge Protectors
If you have to move your devices and are looking for a power plug to reach the socket, the power extension surge protectors with long cords will be very suitable.
These types of protectors can also have multiple sockets. Some of them come with a hole at the back to mount them if needed.
Joules Rating
Joules rating is the amount of protection the surge protectors offer. It means if a surge protector has 2000 joules ratings, it will be able to absorb up to 2000 joules of energy in total.
The devices that have fewer joule ratings will become inactive very soon. If budget is not your concern, you should go for higher ratings so that your devices are risk-free for a longer duration.
Clamping Voltage
Unlike in the case of the joules rating where we should prefer a higher rating, here we need a balanced rating. 
Clamping voltage refers to the amount of voltage from where the surge protector will shut the power down and divert the extra energy going to the device.
If it's too high, the voltage can ruin your devices and the protector won't act. If the clamping voltage is too low, the surge protector will shut down frequently. 
You should choose the surge protector whose clamping voltage rating is around 400V.
Sockets
One advantage of having a surge protector is that you can plug your multiple devices if there are a good number of sockets. There are surge protectors that come with 8-10 ports that can accommodate a lot of devices. 
Many people refrain from going for such surge protectors thinking it might risk their appliances. But you don't have to worry as there are good brands that offer guaranteed efficiency of all the ports.
Most of the bigger appliances we want to protect have large adoptors. Before going for the surge protector with multiple sockets, you should check if there is enough space between all the sockets.
Compatibility
This is a major thing to look out for before getting a surge protector. Not all of them can handle appliances that have high power consumption. You will find the compatible devices in the product description.
Secondly, for better utility, there are surge protectors that come with USB ports. You charge your phones, wireless speakers, and other USB-compatible devices risk-free. For more safety, you should look for the Amp rating of the USB ports. 2A rating is good enough to charge fast and safely.
Warranty 
As you invest in a surge protector, you are investing in the safety of your expensive appliances. When choosing surge protectors, make sure they offer good warranty periods.
Many good companies also compensate you in case your home appliances and gadgets get corrupted when plugged into their surge protectors. 
LED Indicators
It is important to know the status of your device. Choose the surge protector that has an indicator light for indicating 'protecting', 'grounded/not grounded', 'over-voltageover-voltage, 'under-voltage, etc.
Other things to look for in Surge Protectors
Apart from the things mentioned above, surge protectors have other features like turning off automatically in case of no plug-ins, LED lights for night visibility, remote control operation, etc.
As your phone and cable lines are also prone to power surges, many surge protectors have slots for them as well.
Conclusion
Every year, electric instability damage  millions of devices worldwide. Having any surge protector is not sufficient. You have to choose the one that promises complete protection.
A bad surge protector will be as dangerous for your device as having a no protector at all.
We hope this surge protector buying guide helps you in getting the best utility out of the device you buy. We advise you to check all the product descriptions before buying the product.
Your PCs, televisions, refrigerators, music systems, gaming devices, etc can be made immune to the power shocks.