Limit switches are often used on the doors of electrical enclosures and cabinets to automatically shut off power or shut down a machine's function if anyone opens the door for maintenance purposes. The limit switch is typically mounted in such a way that a shut door holds the switch lever in the "actuated" position. When the door opens wide, the limit switch lever is released and the switch returns to its "normal" status.
Draw the appropriate limit switch symbol in this ladder logic diagram so that the control circuit (shown as a rectangular box) gets shut down if ever someone opens the cabinet door: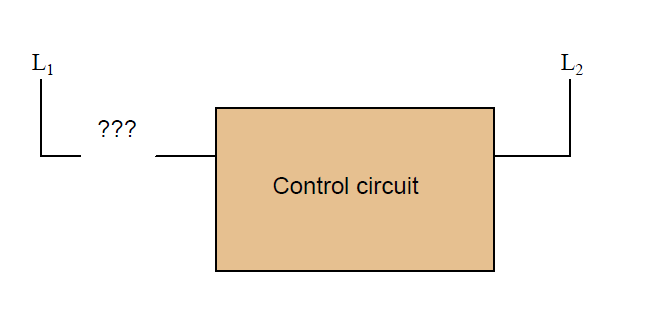 Be sure to denote whether this limit switch needs to be normally-open (N.O.) or normally-closed (N.C.).
Answer :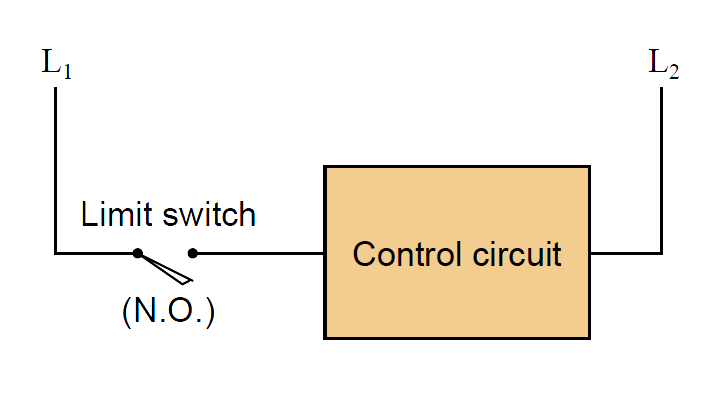 Share Your Answer / Comments
Credits : by Tony R. Kuphaldt – under CC BY 1.0