Electrical engineering is the branch of engineering that deals with electricity, electromagnetism, and electronics for designing and building electrical systems. It is a productive sector that offers a range of interesting opportunities.
The field is rather diverse, so electrical engineers may follow different directions, including telecommunication systems, household appliances, power stations, to name but a few.
Besides, they can apply their skills in other areas such as arts, finance, renewable energy, aerospace, etc. If you are ready to dive into an interesting and challenging field, you can start your path by joining one of the online courses.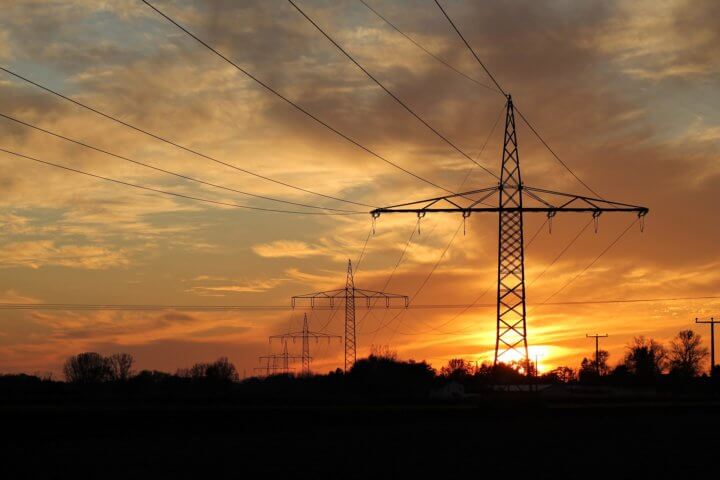 Reasons to Consider Online Electrical Engineering Courses
It is a great way to advance your career. Electrical engineering covers a lot of sectors and subfields. Online courses allow you to learn more about them and improve your employment standing.
A certificate in electrical engineering is a good addition to your CV or college application, regardless of whether you write it by yourself or with the help of admission essayservice. It will show the admission committee that you are genuinely interested in the field.
Online courses offer a flexible schedule so you can learn at your own pace. It allows you to combine them with your job or school.
Online studies are much cheaper than a college degree. There are also a lot of free options to gain knowledge.
Top Electrical Engineering Courses
Introduction to Electronics
Creator: Georgia Institute of Technology
Duration: 7 weeks
Platform: Coursera
Price: Free
The course is provided by one of the leading research universities, the Georgia Institute of Technology. It is suitable for beginners as it allows you to learn the basics of electronics.
The course provides access to all materials for free. Yet, if you want to earn a certificate and access graded assignments, it will cost $49.
The course takes about 46 hours to complete and allows you to adjust deadlines according to your schedule.
Mechanical Engineering and Electrical Engineering Explained
Creator: saVRee 3D
Duration: 2 weeks
Platform: Udemy
Price: $29.99
This is one of Udemy's bestsellers. The course contains more than 10 hours of video lectures and a lot of extra resources such as 2D and 3D animations, infographics, and quizzes.
It covers a wide range of topics, including oil and gas machinery, valves, power generation, HVAC machinery, and many more. The course costs $29.99, but it grants you lifetime access to the materials.
Introduction to Haptics
Creator: Stanford Online
Duration: 5 weeks
Platform: edX
Price: Free
This course is all about haptic devices. You will learn about their design and functionality from an interdisciplinary perspective. If you have Hapkit, you will even get a chance to take part in lab assignments and get hands-on experience.
The course is completely self-paced. You can spend from 1 to 10 hours per week, depending on your schedule. It is free, but you will have to pay if you want to get a verified certificate.
Circuits and Electronics
Creator: MITx
Duration: 4 months
Platform: edX
Price: $507
The course covers a wide range of topics. It includes three parts: basic circuit analysis, amplification, speed & delay, and applications.
The duration of each part is different but be ready to spend at least 5-8 hours each week to cover the material. The course is based on the MIT Electrical Engineering and Computer Science majors.
So you can be sure that you will get relevant and up-to-date information from the world-class research university.
Electrical Engineering: Sensing, Powering and Controlling
Creator: University of Birmingham
Duration: 3 weeks
Platform: FutureLearn
Price: Free
This course is for beginners in electrical engineering. You will learn key concepts, terms, and trends in the field and develop analytical and problem-solving skills.
The platform encourages learning, collaboration, and support. It means that you will be able to communicate with fellow students and share your experience. You can join anytime.
The platform offers several plans, including a free one that gives you access to the materials for 5 weeks.
Computer Architecture
Creator: Princeton University
Duration: 11 weeks
Platform: Coursera
Price: Free
This course is for advanced students who want to deepen their knowledge of electrical engineering. It will help you to learn about the computer architecture of complex modern microprocessors.
The course covers everything from the introduction to architecture to large microprocessors. It is 100% online and offers flexibility in terms of study sessions and deadlines.
Yet, pay attention that the course does not provide a certificate.
Crash Course Electronics and PCB Design
Creator: Andre LaMothe
Duration: 4 weeks
Platform: Udemy
Price: $99.99
If you are interested in electronics and PCB design, this is a decent option for you. This is a massive course that contains 9 sections and 150 detailed lectures.
The total duration of the course takes more than 100 hours. As a lot of students point out, video materials are informative and well-structured.
Thanks to the quality of the instruction, the course has already gathered almost 35,000 students.
To Sum Up
Today you can enjoy the abundance of online courses. Some of them are general. Others refer to a specific subfield of electrical engineering.
Our list of courses includes materials prepared by top experts in the discipline. You can have access to quality instruction and get full training online.