In this post, we will see the concept of automation in the logistics industry.
Logistics is a very important function area of any company. Delivery, packing, picking, transport, and management of materials is a hectic task.
Automation in Logistics Industry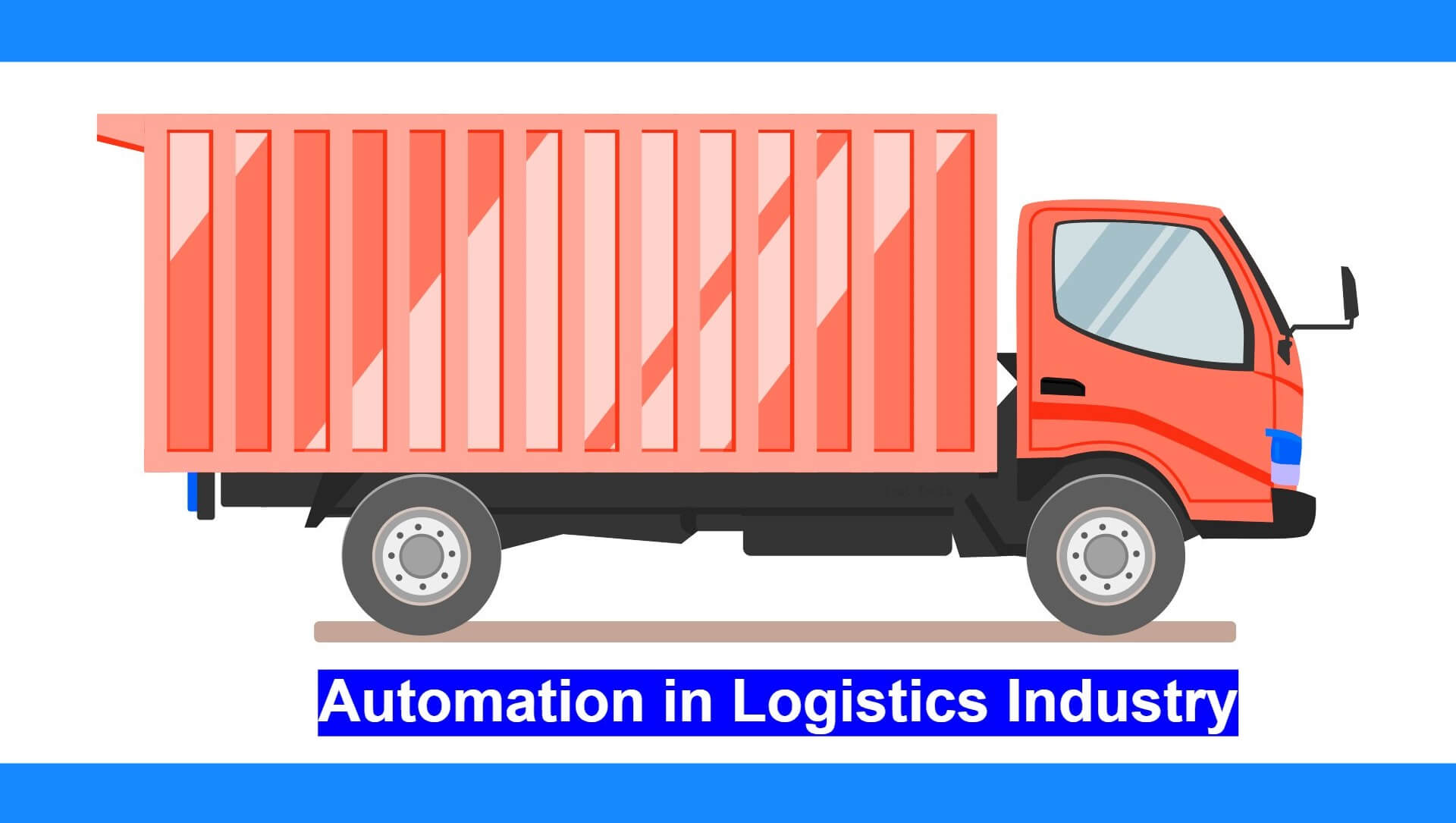 In today's world, as compared to manual intervention, automation is largely used in this industry. The manpower has reduced and efficiency with reliability has increased due to the use of automation.
In this post, we will some important parts of automation and its benefits in this sector.
Automatic Storage and Retrieval System
Warehouses and godowns consist of a stack of materials ready for package or for use within the own company.
For a large stack of goods, manual help would prove time-consuming and hectic. So, cranes are used (small or big size depending on the area and stock of goods) which serve a certain area for automatically stacking and removing the goods in a quick time.
Also, due to programmed motions, they place or pick all the materials properly in a properly dense area and thus providing better space optimization.
Sorting System
 If large quantities of goods arrive in a stacked manner, some sort of sorting or filtering by use of bar code scanners or another type of scanning is required, which will make the task easier.
This is achieved by means of various scanners and other types of coding systems which continuously scan the materials arriving filters them through bar code and then automatically parceling the corresponding material to its destined area within the plant.
Conveyors
No pick and place application is complete without the use of conveyors. The transport of goods becomes faster due to the use of automatic conveyors.
Also, they can be used in that areas of the factory where a person is not allowed to visit frequently and the conveyor will do this job for the corresponding purpose.
Robots
Multi-axis robots are of great use in the logistics industry. They automatically handle the goods without any manual intervention.
As programmed in it, they properly pick, place, and deliver the goods from one area to another or one stack to other with great accuracy.
Automated Guided Vehicles
Automated guided vehicles come under the group of robotics and artificial intelligence.
It is a vehicle that drives itself in a predefined path without the use of a driver or any operator. It is a combination of smart software programming and sensor-guided interfaces, which enables it to move automatically.
Since a normal vehicle has a driver to drive it, these vehicles have precise acceleration and deceleration parameters defined inside it; which provides the same control that a driver would do.
Inventory Management through Advanced Production Tools and IoT
Inventory needs a proper stock of materials on daily basis for catering to the needs of customers. If the production of a company is very huge, only persons managing this thing will increase the time as well as chances of mistakes.
So, due to the use of advanced manufacturing tools like MES, ERP, and their integration with automation systems through IoT, the work becomes more reliable and efficient. It works swiftly and also gives quick data on prompt.
Real-Time access to Data and Cloud-based Data Management
When you get real-time data access through automation and also a large quantity of storage through a cloud database, logistic handling becomes much easier to manage.
Motion Weight Check Machines
They automatically reject the goods which are out of range for load tolerance. This helps to filter the goods properly.
They work very fast and are integrated with other automation systems for proper control.
Labeling and Wrapping Machines
They are automated machines for labeling and wrapping a good with the use of tools like PLC, HMI, or SCADA system. They drastically reduce the time required and also increases productivity.
In this way, we saw that automation plays a very important role in this industry. There are many other automation systems and tools, which vary depending on the application used.
If you liked this article, then please subscribe to our YouTube Channel for Instrumentation, Electrical, PLC, and SCADA video tutorials.
You can also follow us on Facebook and Twitter to receive daily updates.
Read Next: