Programmable Logic Controller (PLC) Questions 
Suppose we have a Siemens S7-200 PLC connected to a pair of pushbutton switches and light bulbs as shown in this illustration: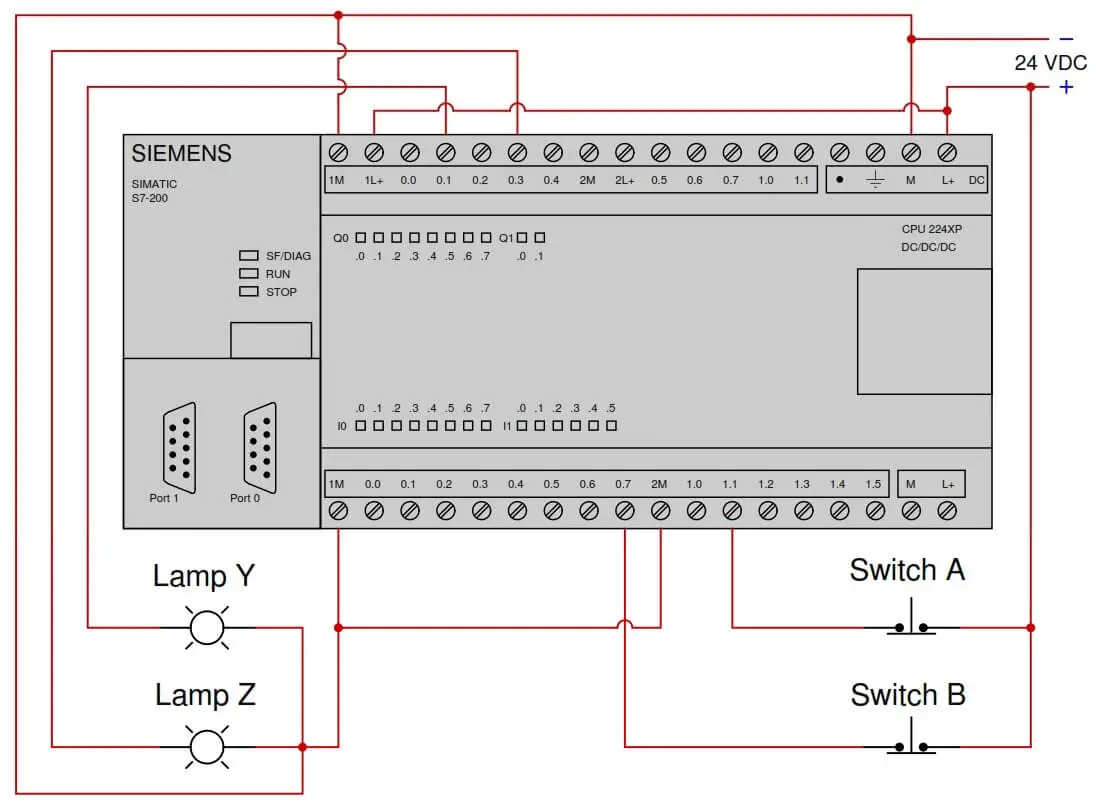 Examine the following relay ladder logic (RLL) program for this Siemens PLC, determining the statuses of the two lamps provided neither switch is pressed by a human operator: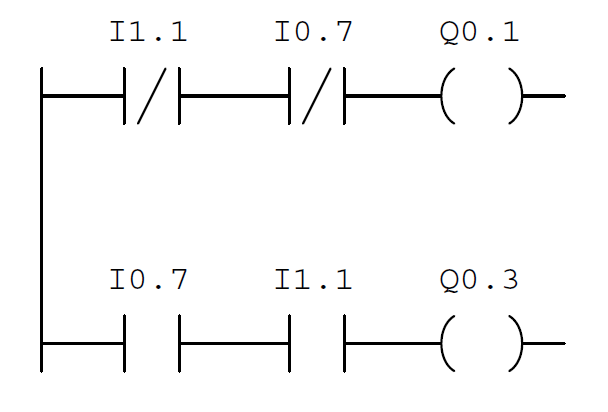 Furthermore, determine the necessary switch actuation statuses (i.e. pressed versus unpressed) to turn lamp Z on.
Answer :
Output Q0.1 will activate to energize lamp Y, but the other output (and lamp) will remain off.
To energize lamp Z, you must release (unpress) both switches.
Share Your Answer / Comments
Credits :  Tony R. Kuphaldt – under CC BY 1.0
For More PLC Questions :

CLICK HERE