Procedure for crimping the connector:
For tubing we used double compression type fitting. Following are the procedure for the tubing:
First select the proper size tube (Like as 6 mm, 10 mm, 12 mm OD). Tube size may depend on your pressure and process services. Material of tube also plays a major role so material also should choose as per your requirement.
Note: There is small difference in inches and mm tubing so choose the correct fitting.
As ¼ "tube and 6 mm tube looks like same.
Inspect the tube. In inspection following point to consider
Check no bending has been occurred. If bending is present in tube then its restrict the flow.
Check the tube path has been cleared. Tube may flush with instrument air to ensure that there is no chocking.
If scratching also present on tube then tubing will not fit the I.D. of the ferrule(s) or the body bore properly and will cause leakage
Cutting the tube at the end with tube cutter. Tube can be cut with hexa but it's should cut the straight most probably refer the tube cutter.
Cutting with Tube cutter: Tube cutter commonly used to cut the tube insert the tube between blade and guider and then move the tuber cutter clockwise and tighten the tube after one cycle then again move cutter one cycle. This is done till the tube cute.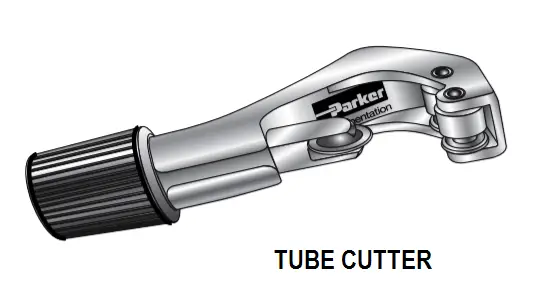 Cutting with a Hacksaw: – When using a hacksaw to cut off tubing, use a guide to hold the tube to assure the square cut off.
De burring the tube: After the cutting the tube burs are formed which damaging the system. OD burrs can prevent tubing for proper sealing in a connector. ID burs restrict the flow of process. So deburring is removed by flat and round file.
Assembly the Connector: Ferule and connector should be sequenced as shown in figure. If direction is differing then it's not compress and not fitted proper. Arrange in sequence then tighten the nut on male connector with both ferrules by hand.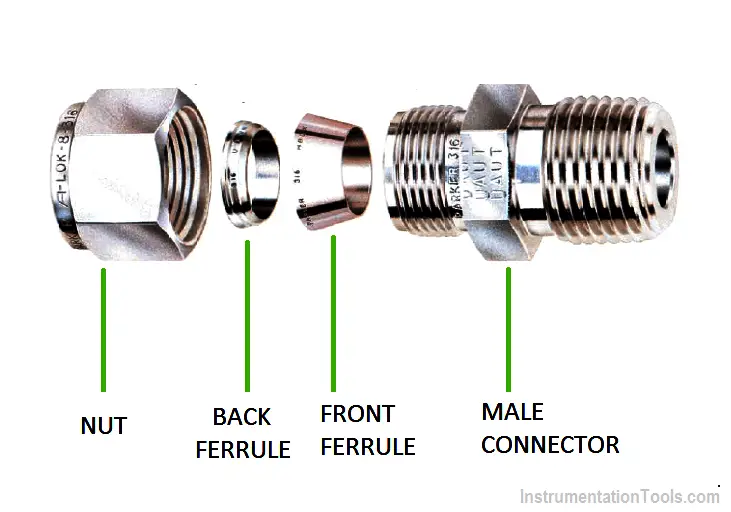 Insert the tube in connector and insure that the tube properly fixed in male connector then tight the nut with hand then it's tightening with slide wrench. Hold the male connector with other wrench and tighten this.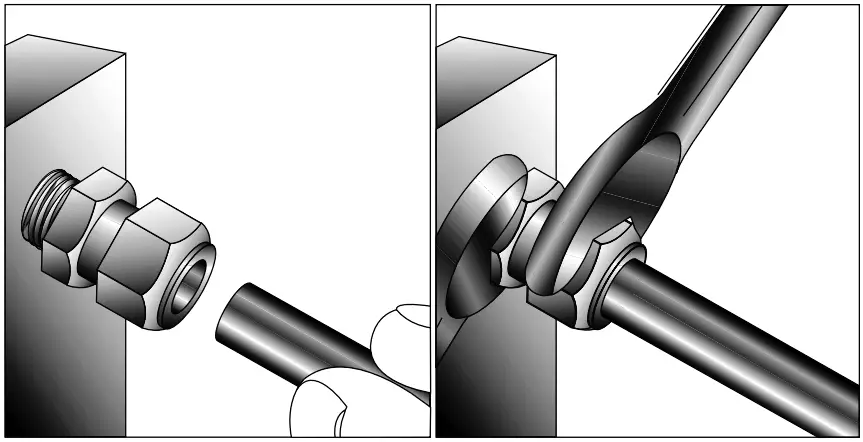 Loosen the nut then checked both ferrule are compressed and no loosen.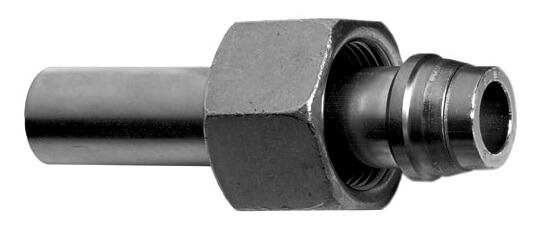 Image Credits :  Parker instrument and fittings
Article by :

Ashish Agrawal