Interface Level Measurement
Table gives some guidance related to the oil–water interface level measurement for a single technology. However, it is important to understand the need of the measurement. For some application several technologies may be used to fix a need which cannot be solved by one technology only.
Table highlights some use cases but does not supersede the scope and limitation given in this recommended practice.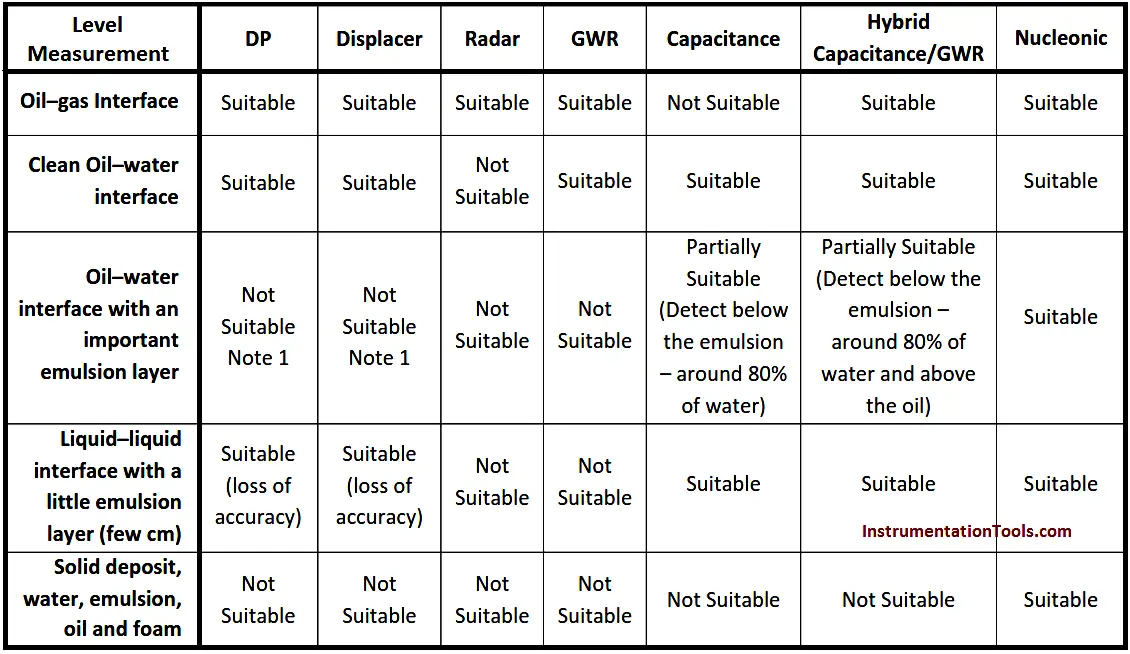 Table – Interface Measurement Selection Guidance
Note 1: The emulsion layer cannot be measured. The average density between the upper and lower density fluid may represents the emulsion density
Remark: All measurement may be challenged in the presence of dirty fluids (e.g. build‐up). Product often provides build‐up compensation functions.