How to Convert Cable Size from AWG to Inches ? Here is the formula for conversion of cable size from American wire gauge to inches.
The diameter of a Number n AWG wire in inches is given by :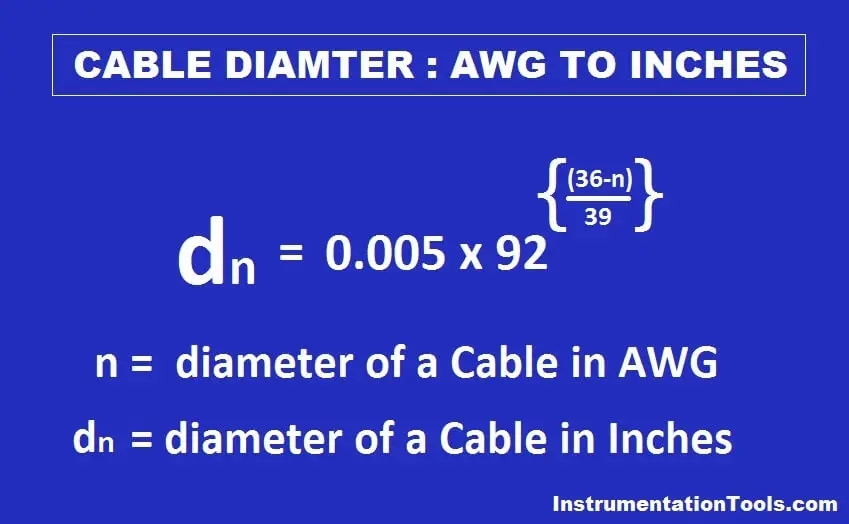 Example :
Convert 36 AWG of a Cable into Inches ?
dn=0.005×92(36-36)/39
dn=0.005×920
dn=0.005×1
dn=0.005 inches
Also Read : 4-20mA Graphical Calculations