A 4 to 20 mA current signal represents a 0 to 100 percent scale. Usually, this scale is linear, as such:
4 to 20 mA Conversion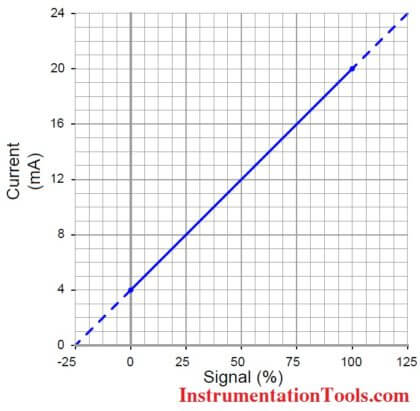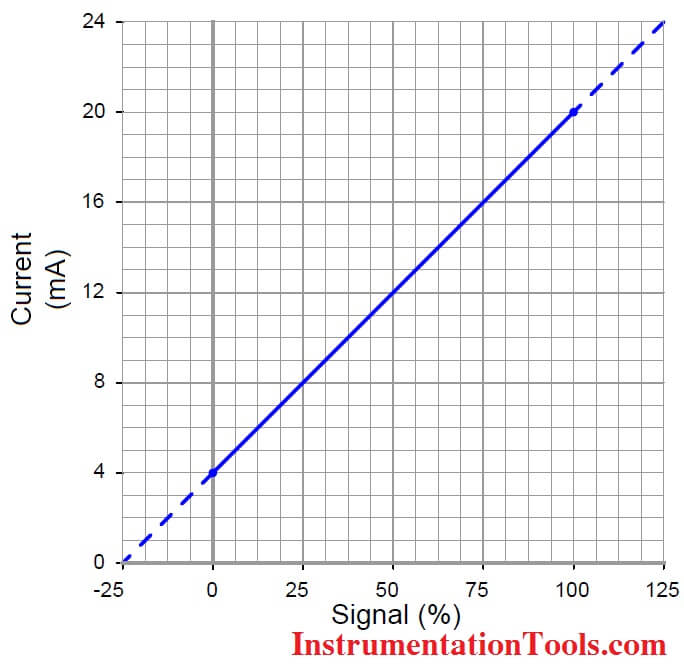 Being a linear function,  we may use the standard slope-intercept linear equation to relate signal percentage to current values:
y = mx + b
Where,
y = Output from instrument
x = Input  to instrument
m = Slope
b = y-intercept point (i.e.  the live zero of the instrument's range)
Once we determine suitable values for m and b, we may then use this linear equation to predict any value for y given x, and vice-versa.  This is very useful for predicting the 4-20 mA signal output of a process transmitter, or the expected  stem position of a 4-20 mA controlled valve, or any other correspondence  between  a 4-20 mA signal and some physical  variable.
Before we may use this equation for any practical purpose, we must determine the slope (m) and intercept (b) values appropriate for the instrument we wish to apply  the equation to. Next, we will see some examples  of how to do this.
For the linear function  shown, we may determine the slope value (m)  by dividing  the line's rise by  its run.   Two  sets  of convenient points we may  use in calculating rise over  run  are  4 and  20 milliamps  (for the rise), and 0 and 100 percent (for the run):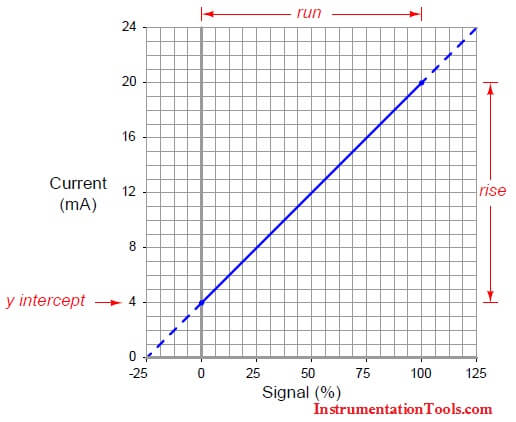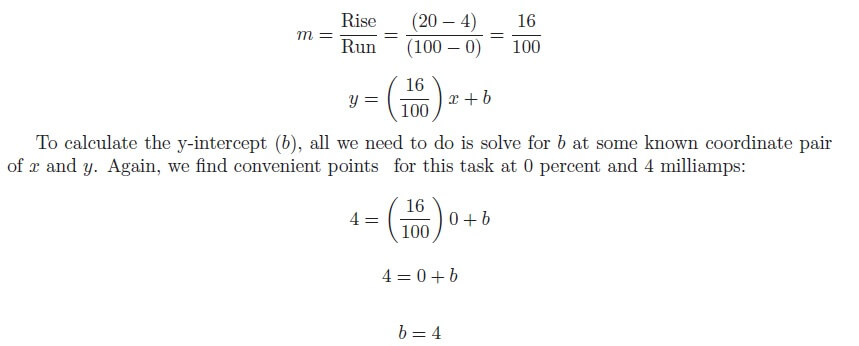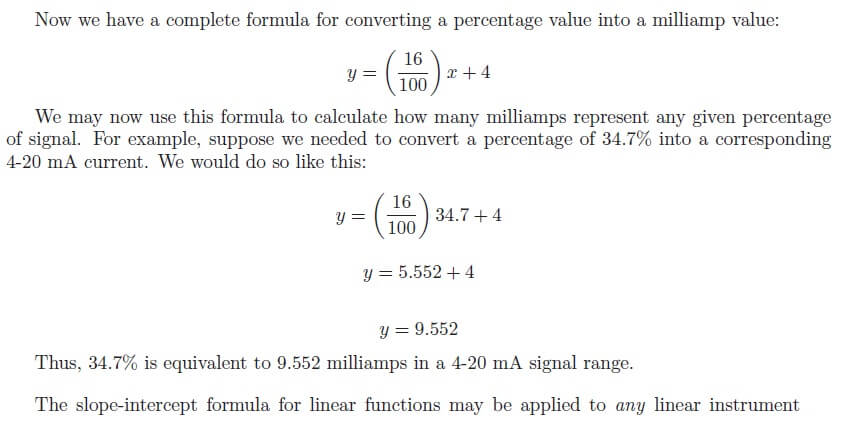 Also Read: Basics of 4-20mA Current Signal