There are various different methods for measuring the flow rate and the total flow. Each method has its own specific characteristics which are directed toward individual installation requirements.
Classification of Flow Measurement
In the following, the most important measuring principles are mentioned below.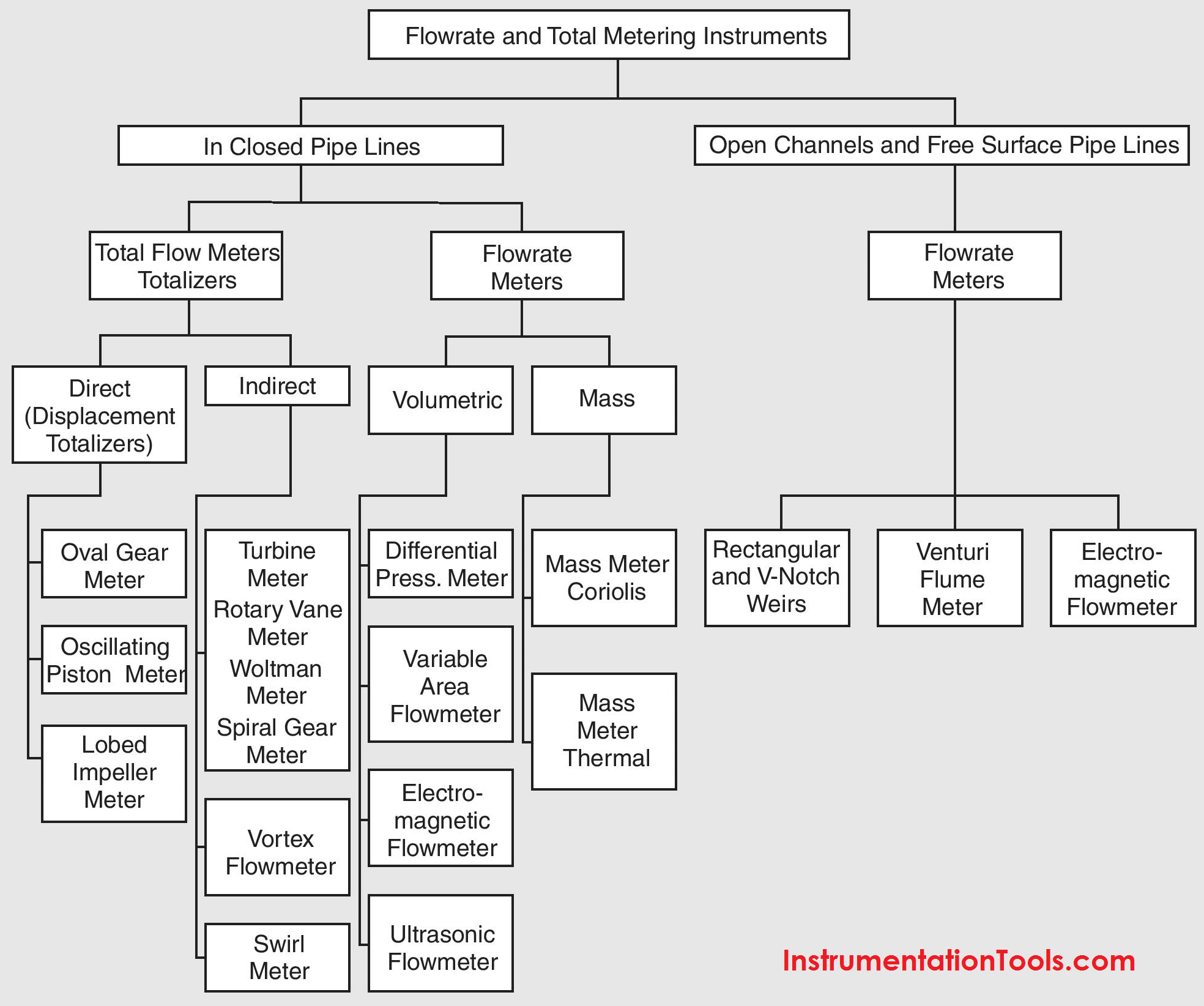 In the figure above for the measurement in closed piping a distinction is made between total flow meters (totalizers) and flow rate meters (flow meters). So, what are the characteristics of these two variants?
Total flow meters, usually volume totalizers, are devices filled with a defined volume which is then measured and integrated to determine the total flow volume. Direct volume totalizers have movable measuring chambers with a defined volume (comparable to a line of buckets).
Indirect volume totalizers, on the contrary, do not have closed measuring chambers, but work either mechanically using rotary vanes and transporting partial volumes between the vanes, or electrically with pulses that are proportional to the volume.
Flow meters also use the direct method for measured value acquisition. They measure either the flow velocity or the kinetic energy of the flow.
Source : ABB
Articles You May Like :
Ultrasonic Flow Meter Operation